Legal tech: what aspiring lawyers really need to know
Four experts go beyond the buzzwords to examine the real impact technology is having on the legal industry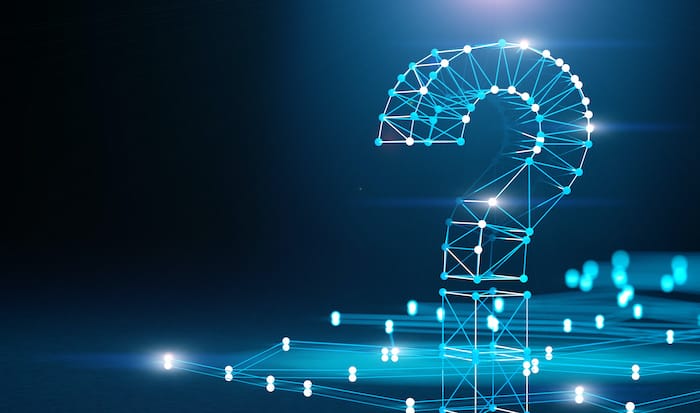 In the latest instalment of Legal Cheek's Secrets to Success series, run in association with The University of Law (ULaw), a panel of lawyers and legal technology experts sought to go beyond the buzzwords and cut through the hype, to explain how tech innovations are really impacting the legal industry. And, perhaps more importantly, what it means for those seeking to enter the profession.
The speakers
● Nishant Prasad, associate at Nivaura and future trainee at Allen & Overy
● Alex Malt, hub innovation manager at Norton Rose Fulbright
● Laura Nelson, professional support lawyer in the labour & employment team at Squire Patton Boggs
● Simon George, ULaw associate professor and director of Tech Research Academy ULTRA
What do in-house tech hubs mean for future trainees?
The panel were asked to consider the expansion of law firm tech hubs and what impact, if any, this has on trainees. Many City outfits have rolled-out in-house tech labs, including Allen & Overy (A&O), which became one of the first to do so when it launched Fuse in 2017. Nishant Prasad, a future trainee at A&O, was first introduced to the magic circle firm through his role at Nivaura — a tech start-up and resident of the Fuse hub. Since he had the opportunity to oversee four A&O trainees on secondment in Nivaura, Prasad was confident that in-house tech hubs are a "good way of upscaling personnel within the firm" as "lawyers and staff get to be a part of the innovation cycle".
In terms of how trainees will work with the deployment of tech in everyday legal practice, Norton Rose Fulbright's Alex Malt explained that interaction with artificial intelligence (AI) is becoming "more likely" as lawyers look to automate certain legal tasks such as paper-heavy disclosure exercises. Laura Nelson, a professional support lawyer at Squire Patton Boggs (SPB), agreed and spoke of automated programmes that trainees at SPB may encounter, such as "new software which deals with contract automation", allowing firms to draft contracts more efficiently. While automation technology ultimately means billable hours for this type of work are reduced, Nelson is confident that clients are still willing to pay for "analytic and strategic advice".
As the use of legal tech increases, will students be expected to be familiar with the concepts prior to starting a training contract? Simon George, an associate professor at ULaw Moorgate and director of tech research academy ULTRA, emphasised that while legal tech does not form part of the incoming Solicitors Qualifying Exam (SQE), commercial law firms are likely to want trainees with a strong knowledge of it. "As a general rule, in corporate and commercial law firms, the hot topic is legal technology," George told an audience of 400 students. As such, aspiring lawyers should understand the fundamental principles of legal technology before a training contract interview.
Breaking down buzzwords: blockchain and smart contracts
While the legal market is certainly adapting to new technologies, the incorporation of blockchain in legal practice may still be some way off. As a decentralised database which provides security and accessibility, it is possible that this distributed ledger technology could make transactions more secure. Malt noted, however, that "a lot of the governance and mechanisms in the legal structures presuppose the old order". It would take a lot of work, he suggested, to completely revise this system. Nevertheless, he pointed out that the government-backed LawtechUK's recent launch of the Legal Schema for digital documents is a step in the right direction for smart contracts, as its objective is to turn legal documents into data capable of being read by computers. This open source initiative means that these self-executing contracts which rely on the blockchain network are a more likely reality.
Yet law firms are slow to change, George said, as lawyers are "trained to avoid risk". Prior to the pandemic "less than half of the law firms were working on the Cloud" due to fears of hacking and client data breaches. "If the Cloud isn't your main base, you're going to struggle using the other technological innovations," George argued. Hence, the accelerated use of Cloud-based systems in response to the pandemic could have a positive effect on the speed with which law firms adopt new technologies such as smart contracts.
Will the future of law be fully virtual?
With Covid restrictions lifting this week, many are still questioning whether the advancement in tech coupled with the success of home-working will spell the end to office life as we know it. "Tech working is one thing but the human perspective is another," Nelson explained. She admitted that although the technology may be there to support a permanent work from home model, the lack of human interaction poses a problem. Malt agreed as he saw the fact that "people get lonely" as the biggest disadvantage of a fully virtual work environment. He spoke positively of the popular hybrid-model scenario and believes that after the pandemic the opportunity to work in an office a few days a week will be promoted as a perk.
About Legal Cheek Careers posts.