Reed Smith associate Jonathan Andrews sheds light on some of the positive attributes, ahead of his appearance at next week's 'The Pioneers' event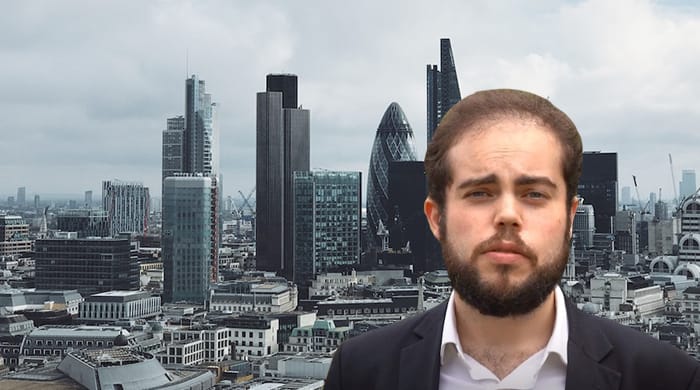 The problem with being, say, a corporate lawyer is that, no matter how big and juicy the deals, it's hard to guarantee that friends and family will be impressed with your legal derring-do.
Not everyone reads the Financial Times, after all. This is not a problem that media lawyers face. As solicitor Jonathan Andrews points out, "you consume media every day". While hedge funds and even FTSE 100 companies can fly below the radar so far as the general public are concerned, the people and companies that Andrews helps in his role at Reed Smith are often household names.
"We do an assortment of work for media clients", Andrews explains of his role in the firm's Entertainment and Media Industry Group, high atop London's Broadgate Tower. "Transactional, commercial contract drafting, advisory work where people want to know about the law in a particular area. It can be litigation as well, so injunctions and disputes and court cases, particularly about famous individuals or big broadcasters. So it's quite a wide variety of work that I get to be involved in."
At the time we speak, Andrews has been qualified for only a month or so. But he's already racked up more awards than any newly minted solicitor has any right to — a testament to his campaigning on disability issues since his teens, as well as passion for his subject.
Only 3% of solicitors are disabled, according to statistics collected by the Solicitors Regulation Authority. That means that disabled people are under-represented in the profession, since 10% of the working population have a disability of one form or another.
Andrews himself is among the 3%, having been diagnosed with autism at the age of nine. He's set himself the task of boosting that figure, with a particular emphasis on encouraging employers to take on neurodiverse workers like himself.
Andrews's message is that it's not some kind of loss-engendering social obligation. People with autism bring positive characteristics to the table — attention to detail, persistence, reliability and loyalty chief among them. The business case for these kind of qualities is pretty clear: "a high turnover rate is bad for employers", Andrews tells Legal Cheek Careers, so people in it for the long haul are worth their weight in gold.
Firms may also have more people with autism on their books already than they realise: "some older people may not recognise that they are on the autistic spectrum, or may not want to disclose it."
It's a fascinating thought: how many experienced lawyers have been (perhaps inadvertently) concealing neurodiversity throughout their careers? And how much easier might their professional lives have been if that had been realised, and a few reasonable adjustments made? Similarly, employers can tweak their recruitment processes to make them more accessible: the National Autistic Society advises sticking to specific, closed questions when interviewing someone with autism for a job, rather than general or abstract ones (like "can you tell me a bit about yourself?").
Andrews was recently re-appointed to a second term on the Law Society's Equality, Diversity and Inclusion Committee. He's been a member since the age of 22, as a future trainee solicitor, working among other things on "the direction and framework for equality, diversity and inclusion issues and ensuring a coordinated approach to diversity work". It's not glamorous exactly, but recognition has come in the form of various awards and gongs. There are, frankly, too many to list here — but asked which he's most proud of, Andrews points to two in particular. In October 2019, he won Junior Lawyer of the Year from the Law Society. That was particularly gratifying, he says, because "it wasn't just about my campaigning work; it was also about things like commercial acumen and was partly based on my appraisals". Andrews was also shortlisted for a Commonwealth Youth Award in 2017, and was chuffed at the company despite not ultimately winning, being up against "people solving really difficult problems in developing countries".
Is all this paying off? Andrews reckons that things are gradually improving, an assessment borne out by the data: the proportion of solicitors reporting a disability has crept up since 2014, although there's obviously a long way to go.
It may be an unpopular view, but the Reed Smith man thinks that the government is doing quite a lot to help with the likes of its Disability Confident scheme. Ultimately, though, getting more disabled and neurodiverse people into law jobs is about persuading the people doing the hiring, one firm at a time.
"It does come down to employers recognising the benefits. You can't force people to recognise talent," Andrews says. "Until every firm gets it, you're not going to get as much change as you'd like."
You can hear more from Jonathan Andrews at 'The Pioneers' event taking place at Rich Mix Shoreditch on Thursday 12 March. He'll be speaking alongside lawyers from Cleary Gottlieb, Clyde & Co, 11KBW, and the founder of First 100 Years. Apply to attend the event, which is free, now.
This article will be published in the 2020 edition of The University of Law's VERDICT magazine, due to be released next week.
About Legal Cheek Careers posts.