Three associates from the London offices of Freshfields, Baker McKenzie and Reed Smith join a ULaw careers expert to share advice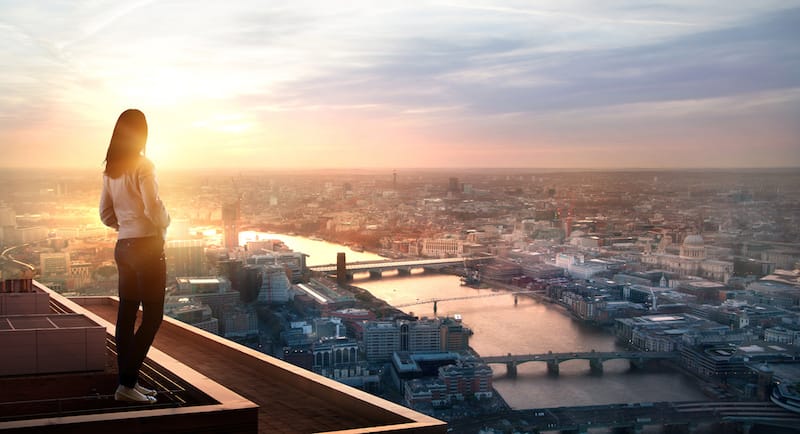 On the panel at this month's 'How to become a City lawyer in a post-COVID world' event were Molly Lewis, associate at Freshfields (and PRIME trustee); Nicolle Odutoye, associate at Reed Smith (and NOTICED board member); Jonathan Tham, associate at Baker McKenzie; and John Watkins, director of employability at The University of Law.
They informed the audience of almost 1,000 prospective City lawyers about the opportunities and challenges ahead as they prepare to enter the post-COVID world of corporate law. They discussed the effect of the coronavirus on managing relationships and conducting business, anticipated hot practice areas of the 2020s, the pre-eminence of traditional law firms, the continued evolution of legal tech; and ways to improve employability and diversity in the workplace.
And we're off #VirtualLegalCheek with @UniversityofLaw @bakermckenzie @primecommitment @NOTICEDiversity @FreshfieldsGrad @reedsmithllp and nearly 1,000 students #StayingSetForSuccess pic.twitter.com/k3wO2fkK6j

— Legal Cheek (@legalcheek) July 16, 2020
The panel were in agreement that the skills required of future lawyers would take on a different emphasis in the post-COVID world. Lewis acknowledged the continued need for students to demonstrate commercial awareness — "having a passion and interest in the commercial world will carry over in any medium" — but said this has to be supplemented with other skills. The panel then set out the skills that they expect to be sought after by legal employers.
Tham referred to tech proficiency and a greater emphasis on skills "that you tend to associate with the younger generation". The rest of the panel agreed saying that technology will be used to build and maintain relationships with colleagues and clients, citing the increased use of conferencing platforms and apps. Tham added that his firm, for example, hosted a virtual barbeque to maintain relationships with some of its key clients.
Lewis said that the increased use of technology during lockdown had allowed home-working lawyers to "carve out time to have conversations with clients in the time they would have been commuting", while in view of this, Watkins, an employability expert, encouraged applicants to practice developing relationships and building rapport using virtual platforms.
Further, those with or attempting to secure training contracts were advised to be ready to operate remotely, while webinars are also being used more regularly for the purpose of explaining and educating clients and colleagues alike on processes and procedures such as signing documents electronically.
Comparisons between the 2008 financial and coronavirus crises continue to abound. Although Lewis suggested that we will only be able to observe the true parallels "once the dust settles", other members of the panel alluded to one similarity being 'nervousness'. While the public health crisis has, at present, rocked economies worldwide, for Watkins, the message is still the same:
"From a student perspective, it's about controlling what you can do. Try and prepare yourself to be as ready as you can be. Put yourself in the shoes of the people reading your CVs and show them how you have improved yourself. Don't be exposed by your Achilles heel."
And if you are unsuccessful in your application: seek feedback. "The easiest thing is to ignore rejection', said Odutoye, adding, "follow-up to find out exactly why you haven't been given an offer and seek to learn from any feedback received."
When pressed on the practice areas they consider most likely to experience a shift in demand due to the COVID-19 crisis, the overall sense among the panellists was that there will be opportunities as well as challenges in the current circumstances: some sectors, such as healthcare and tech, we were told, are thriving, while Tham suggested that some areas of financing, investment banking and private equity funds remain "lively".
Where the panellists were split was on whether the dominance of traditional law firms will continue. Lewis agreed with Odutoye that the traditional structure is not going away any time soon, and explained how the most important thing for all law firms is to respond to the needs of clients as a priority. BigLaw operations allow firms to provide legal services across a global network, often assisted by artificial intelligence. Tham also spoke of 'full-service' law firms — well-rounded firms that offer advice in a range of practice areas which helps, he said, to diversity their clients and ensure longevity for the business.
On the other hand, Watkins spoke of a changing in "the rules", arguing that the upcoming generation wants more commitment from their employers to sustainability, as well as to increased diversity and inclusion — providing opportunity for innovative thinking. This was echoed by Tham who agreed that if he was an applicant today, he would be applying to firms that shared his values.
Future lawyers are wanting more from the post-pandemic workplace

Future lawyers are wanting more from the post-pandemic workplace – from flexibility to serious commitments on climate change. If traditional law firms don't adapt, then NewLaw practices will, says John Watkins, The University of Law's director of employability #LCCareers

Posted by Legal Cheek on Thursday, 6 August 2020
This line of conversation led the panel onto the question of diversity in the workplace. They each shared their views and personal experiences in light of recent events. Lewis reaffirmed PRIME's commitment to improving access to and diversity "in all its various meanings" within the legal profession. She was raised by a single parent on a council estate in the East Midlands, which she said had driven her to join the PRIME board and had made her passionate about working to improve access to the profession, although she acknowledged that there was still more to be done.
The other panellists reflected on recent discussions that they have had within their firms to promote diversity and inclusion.
Tham has spoken before about drawing strength from his role as a member of the LGBTQ+ community to direct his career towards firms that share his values. He told the audience that Baker McKenzie has a network of diversity and inclusion initiatives, including BakerWellbeing, BakerWomen, BakerAllies, BakerEthnicity and BakerOpportunity, that are well supported across fee-earners and support staff, senior and junior alike. Odutoye recounted her experience as a black lawyer and shared details about the work she undertakes for Reed Smith's Multicultural Network as its co-chair, and also NOTICED, an inter-law diversity network, in helping to promote racial inclusivity across the legal profession.
Working on your skills to improve employability and adapting to the changing work environment brought on by the coronavirus was, yet again, a key theme at this month's discussion. But the changes are not only practical: firms are increasingly influenced by the attitudes and ethical standpoints of their potential future employees, demonstrating an interplay in graduate role suitability between employee experience and capabilities, and employer values — which will put pressure on firms to make good on their pledges to sustainable development and diversity, among other things, to attract the best talent.
About Legal Cheek Careers posts.