A panel of Willkie Farr & Gallagher (UK) LLP lawyers discuss opportunities for growth in the post-pandemic world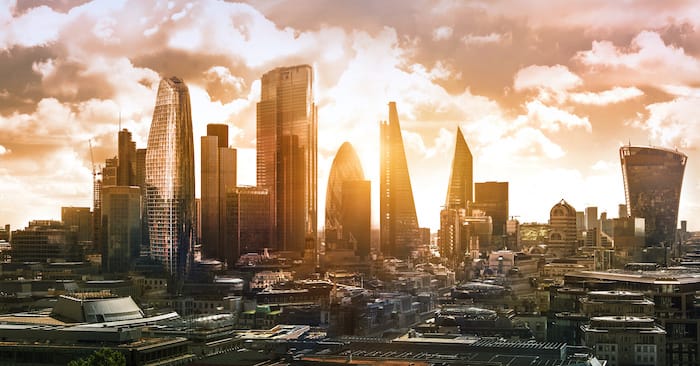 At our latest virtual student event, lawyers from Willkie Farr & Gallagher (UK) LLP came together to discuss how their respective practice areas will shape the post-pandemic world. They were joined by the firm's graduate recruitment manager, who offered an insight into its new training contract programme in London. Here are the highlights.
---
The speakers
• Peter Burrell, London managing partner and head of Willkie's litigation, compliance, investigations & enforcement and white collar defence practice groups
• Gavin Gordon, partner in the corporate & financial services department and the private equity practice group
• Jerry Healy, senior associate in Willkie's litigation and compliance, investigations & enforcement practice
• Gemma Baker, graduate recruitment manager
---
Litigation is like a rollercoaster ride
"When living in uncertainty, the only certainty is that litigators will be busy," said Jerry Healy, a senior associate in Willkie's litigation and compliance, investigations & enforcement team in London.
As is often the case during a downturn, clients facing contractual uncertainty seek legal advice on arising issues and potential disputes. From proactive general counsels "getting ahead of the curve by pre-empting issues", to businesses struggling due to COVID-related matters, or parties concerned about their ability to enforce court judgements due to the financial impact of the pandemic, "clients want a lawyer's view as to the likelihood for risk exposure," explained Jerry, who's currently working on a "mammoth" billion dollar case in the High Court.
Reflecting on the highs and lows of litigation cases, Peter Burrell, managing partner of Willkie's London office, compared litigation to a rollercoaster ride.
Lawyers who are absolutely convinced of their own case, adamant that "they're going to win this", are quickly brought back to earth after receiving the opponent's response pulling their argument apart, explained Peter. "You think: 'Crikey how could you be so stupid? I've got this all wrong — I'm going to lose this case," said Peter. But, after the initial panic wears off, he continued, you realise "actually, hold on a minute, they've got it all wrong" and build your case back up.
With the majority of civil court cases conducted remotely during lockdown, litigators have been forced to adapt. Jerry pointed to electronic hearing bundles and more succinct oral submissions tailored to the shorter attention spans in Zoom courts. Looking beyond the pandemic, he believes courts will continue to be "more discerning" about which adversarial battles will be held in person, on paper and remotely.
Opportunities for private equity post-COVID
Over in Willkie's busy private equity practice, partner Gavin Gordon revealed that he's spent the past several months helping clients access governmental emergency funds, advising companies furloughing their workforces, and ensuring investment portfolios comply with the renewed focus on environmental, social and corporate governance (ESG) issues.
Though the COVID-19 crisis has had a major impact on the global economy, the road to recovery offers opportunities for growth within the private equity market. Private equity houses with massive unused cash reserves (also known as dry powder) can provide support to struggling businesses seeking funding to boost recovery. "The continuing accumulation of that dry powder will inevitably throw up opportunities in both the distressed and non-distressed space," added Gavin.
Lessons learnt from the 2008-crash
It's difficult to draw comparisons between the 2008 financial crisis and the global pandemic, said Peter. Put simply, one is a banking and liquidity crisis, while the other is a health crisis. This means the response of policy makers, and therefore implications for lawyers' clients, inevitably differs.
Just look at the role of central banks now, compared to the 2008-crash, Gavin said. Today's ultra-low interest rates mean central banks simply "don't have the same fire power as they did in 2008" to soften the economic shocks of COVID-19. And unlike the decade of austerity which followed the financial crisis, governments are now encouraged to spend their way out of the pandemic through active fiscal policies, focusing on digital infrastructure and green technology. For private equity clients, this offers an opportunity to invest in businesses that "compliment and align" to government schemes, according to Gavin.
That said, Peter explained how previous downturns can offer law firms an important reminder: whatever is happening in the outside world, the client comes first, and they need to be serviced. "What you realise, whether it's 2008 or 2020, is that law firms at the end of the day are people businesses. Our service offering to our clients is our lawyers and support teams," he said.
It's important then, during periods of vast uncertainty, for law firms to continue investing in their own services and people, stressed Peter, who pointed to Willkie's increased headcount in its private equity, and compliance and enforcement teams in London, as well as the firm's recently launched office in Chicago, USA. He said:
"You can't stop and tread water in this business. It's constantly evolving, and our clients are constantly needing us to help them whether it's on a transaction, a contentious matter or on a restructuring — and it's all about having the people to do that."
Willkie's start-up vibe
Another way that Willkie is investing in its workforce is through its new training programme in London, recruiting trainees to start in 2021, 2022 and 2023.
The programme, which opened up for applications in October 2020, fits into Willkie's wider growth strategy. According to Peter, there were only three lawyers when he joined the firm's London office in 2012. It now boasts more than 50 associates with over 20 partners (and counting). "We've grown over eight years; we've got a fantastic future ahead of us. And we really would like some trainees to come on board now and let us help shape their career as they help us shape the London office and assist our clients," he explained.
Though Willkie is relatively smaller than other London-based US firms, its lean operation offers a unique "start-up environment but with the strength of a really big, international firm behind you so you've got none of risks of a start-up", said graduate recruitment manager Gemma Baker. From the outset, recruited trainees will work in small teams of partners and senior associates across the firm's five core practice areas: finance (private equity and transactional), business restructuring, litigation, insurance and asset management, with additional seats in tax and competition.
But rather than digging deep into the complexities of each practice area, Gemma advises that applicants first master the basics of legal business. "Send in an application that truly demonstrates that you understand what Willkie does, how it does it and why this interests you," she says.
About Legal Cheek Careers posts.