Willkie Farr & Gallagher's Gavin Gordon considers the opportunities for private equity clients post-COVID-19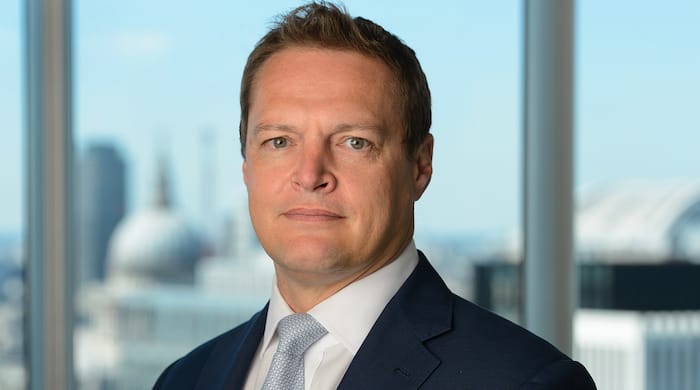 The COVID-19 crisis has had a devastating impact on the global economy. But the road to recovery will offer opportunities for growth within the private equity market, says Gavin Gordon, a partner at Willkie Farr & Gallagher.
"There is a need arising from this pandemic for further investment in businesses," explains Gavin, who is based in the US firm's London private equity team. He says, there are struggling businesses which are seeking funding to boost their recovery. In addition there are those which have actually expanded during the crisis and need new investment to facilitate that continued growth.
Whereas governments, central banks and other traditional lenders will be limited by a "constraint on resources and financing", the trillions held in unused cash reserves by private equity firms (also known as 'dry powder') means more businesses will look to them as the "solution to their capital needs", says Gavin.
Helping private equity houses seize this opportunity is part of Gavin's day-to-day practice. Over the past several months, the partner has worked with clients to identify investment opportunities in distressed markets, while supporting new deals by way of private acquisitions or private-to-public transactions.
Another side to Gavin's work is advising private equity funds and their portfolio companies to understand the full impact of COVID-19 on their business, while helping them access governmental emergency funds. He explains:
"Private equity funds invest in multiple companies to ensure portfolios are diverse in terms of sector, geography and, effectively, risk. So, almost all of our private equity clients have some companies and investments in their portfolio that have been impacted by COVID-19 whilst other companies in their portfolio have not."
He points to restaurants, retail, commercial real estate, in-person events and long-haul travel — all parts of the economy challenged by COVID-19 — that are more challenging areas for private equity funds at present.
Meanwhile, there are other parts of private equity portfolios which have "fared very well", Gavin continues. Technology and healthcare, for example, are hot areas still attracting the attention of investors. "The impact of COVID-19 has seen a need for tech solutions and will continue to do so, while parts of the healthcare sector have seen rapid growth to help the community respond to challenges," he explains.
That said, the post-pandemic world may present its fair share of problems for investors. "As the nation begins to look at the amount of money being spent on some of the measures to assist our communities, one of the things that will become clear is that the country has an awful lot of debt — and one of the ways to fix that is by raising taxes," explains Gavin, who studied law at the University of Cambridge.
Resultantly, there is a possibility that business in general, including the private equity industry, could face higher taxes, particularly on the profit share that deal makers can receive from their funds. In that case, lawyers, like Gavin, would have to prepare clients for the impact that tax and regulatory changes would have on their business.
It has been over a year since Gavin and fellow private equity specialist David Arnold — a duo known within buyout circles as 'GavDav' — joined Willkie from Kirkland & Ellis, another London-based US firm. To Gavin, the high-profile move exemplified the entrepreneurial spirit typically associated with lawyers at US firms. "I'd been there for ten years and wanted a new challenge," he reflects.
Tasked with building up Willkie's London private equity practice, Gavin's focus has been bringing on more clients, doing more deals and ultimately strengthening the firm's brand. Allowing him to do so is the flexibility often found within US law firms compared to UK-headquartered outfits. Gavin, also previously a partner at UK-headquartered law firm Ashurst, explains:
"UK firms often struggle because they focus too much on rigid hierarchies and management. It makes it difficult to incentivise people to grow businesses appropriately if they have to go through hoops and committees all the time."
What sets Willkie apart from other London-based US firms, however, is its "collaborative" culture. "Every partner makes themselves available and wants to assist you in building your practice," Gavin reveals. At junior associate level, this means the firm's relaxed structure presents an opportunity to "get in on the ground level" with new high-end clients early on and "work at a level above" that which is typically expected of lawyers at their stage of qualification.
This entrepreneurial spirit is exactly what Willkie is looking for in aspiring lawyers, as it launches a new training contract programme this autumn with 2021, 2022 and 2023 start dates. "Part of getting trainees in for the first time is the maturing of our practice and platform in London — but we're still very much in growth mode," says Gavin. "We want people that are self-starters, ambitious and would really benefit from being on a platform that throws up opportunities — and if you're the sort of person that likes to grab these, then you'd be a good fit."
Gavin Gordon will be speaking alongside other Willkie Farr & Gallagher lawyers at 'Opportunities for growth in the post-COVID world', a virtual student event taking place tomorrow, on Thursday 15 October. You can apply to attend the event, which is free, now.
About Legal Cheek Careers posts.