Ahead of Norton Rose Fulbright's 13 January spring vacation scheme deadline, Legal Cheek Careers caught up with Dominica Cole, a former vac schemer and current trainee at the firm. She opens up about her career journey, gives us a glimpse of what it's like as a trainee at a global law firm, and shares some useful tips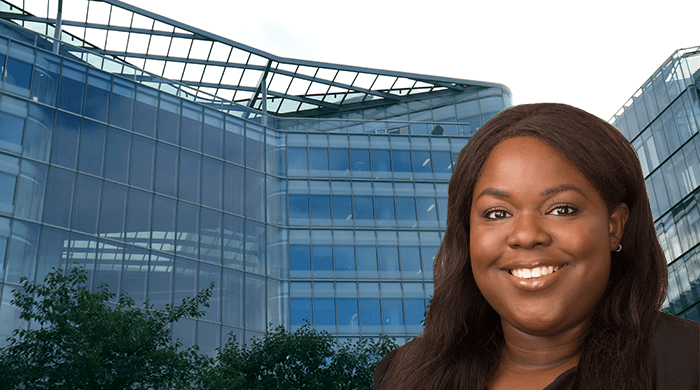 Dominica Cole's journey into law was more circuitous than most. She studied medicine at the University of Leicester for two years, before realising her passion was elsewhere. Cole realised that an undergraduate degree in law was more suited to her academic interests after studying a module in medical ethics and law which gave Cole the confidence to switch to law at the University of Leeds.
A rather unusual background as such would often be the first thing to come up during training contract and vacation scheme interviews. Cole advises applicants to "leverage what makes you different and use it to your advantage". Having also spent several years volunteering and working within the non-profit sector before starting at Norton Rose Fulbright, Cole explains how these experiences and skills are transferable to the world of commercial law: "In a charity you have to pitch ideas and manage a budget. You have to manage teams and different stakeholders," she explains.
With over 4,000 lawyers generating annual revenues of £1.5 billion, Norton Rose Fulbright is one of the largest law firms in the world. That means even as a trainee, Cole's workload has a "strong international focus". In one example, she discusses a recent restructuring and insolvency transaction that required "working with six or seven different offices". In another, she speaks about working on a power purchase agreement in Africa and how she was supervised by a senior lawyer in the firm's Munich office.
What excites Cole most is how she "can see a story in the news and see its impact on a transaction the very next day". She discusses having to deal with the fall out of international sanctions by trying to restructure a deal so that it remains commercially viable. It's this "feeling of working on something much bigger than yourself" that drives her each day.
Even though she may only be in her second seat, Cole feels that she has developed significantly as a trainee. Describing the training contract as a "unique" opportunity to build her skills in different practice areas, she went on to say "being given more responsibility is a good way of tracking your progress" during the training contract. It starts with being "trusted to assist with transaction management and then eventually managing smaller aspects of the transaction such as closings." Trainees at the firm's London headquarters can find themselves "delegating, managing and tracking work". According to Cole, this helps "prepare us for life in the associate world".
Cole cautions against applying to law firms based on what you "think their reputation is". Instead, she reiterates some advice given to her by her personal tutor at Leeds, to "get as much experience as possible". Taking his advice on board, Cole attended numerous open days and completed vacation schemes at several law firms, including one at Norton Rose Fulbright, all while at university. This gave her practical insights into the differences between the different types of firms.
Networking with trainees is also a great way of getting an "honest insight into the firm" and some idea of "what type of people they gravitate towards". Her fellow trainees all had very different paths into commercial law.
Ultimately, Cole counsels applicants to use these tactics to ensure they "pick a law firm that works for them". For Cole, it wasn't just her interest in emerging markets that drew her to the firm, but the "balance between good quality work and the people who worked there."
Incoming rookies at Norton Rose Fulbright are assigned a partner to mentor them through their training contracts. Cole emphasises how supportive the programme is: "It provides a sounding board for trainees that isn't their direct supervisor." She meets her partner mentor three or four times each seat to discuss her work and career progression. It's this supportive environment that is one of the reasons why Norton Rose Fulbright secured an A* for its training in this year's Legal Cheek Trainee and Junior Lawyer Survey.
Another factor that encouraged Cole to choose Norton Rose Fulbright was because the firm "really values diversity — it values different backgrounds and ideas." As a testament to this, Cole recalls a diversity dinner that took place during her vacation scheme at the firm. One of the partners at the event asked those present 'what the most important thing was' when they were choosing deciding between training contract offers. Ultimately what people want is firm's that have "respect for individuality" and a willingness to let people "be themselves", she tells us.
About Legal Cheek Careers posts.