BCLP senior associate Daniel Burnand talks return of the office space and what ESG means for his clients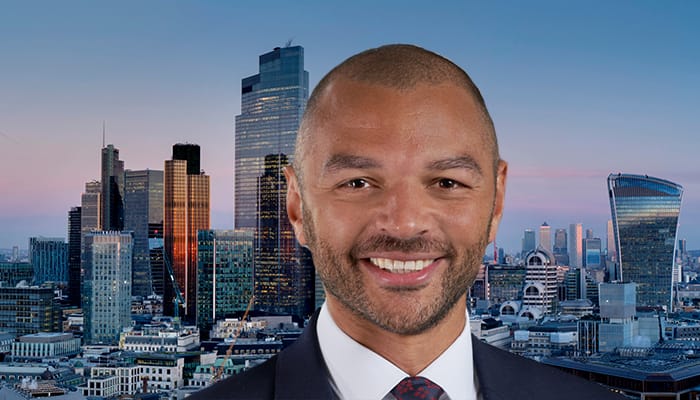 "I have a real passion for buildings," says Daniel Burnand, senior associate at Bryan Cave Leighton Paisner's real estate group. "As a young boy, I would look at NatWest Tower, one of the few skyscrapers in London at the time, and tell my mum that I wanted to work there. To me, it represented success. Buildings carry this intangible power to inspire people and that is exactly what excites me most about my work."
Speaking with Daniel makes me think about how central the idea of 'ownership' has been to our existence as a human race.
"I love the creation of spaces because this strings right through everything we do as human beings," says Daniel. "Somebody seeking dwelling or shelter for themselves looks for a house. When one opens up a business, they need a physical space to work out of. Countries are possessive about the territorial areas that are covered under their political borders. There is a global and unifying aspect to the idea of property, and we have always been really passionate about land."
Helping his clients meet their goals of developing and managing properties inspires Daniel's work as a real estate lawyer.  "Exposure opportunities are immense at a firm like BCLP as real estate is one of our core practice areas," he says. "At other firms, you'd be involved in ancillary real estate aspects of deals, like reviewing title deeds or certificates of title, and another team would lead the transaction. This is in contrast to the work I can do at our firm. Here, the real estate group would often drive the whole transaction and interact with clients directly."
Collaborating across practice areas to complete deals
That said, there are multiple opportunities to collaborate with lawyers from other specialist areas. Daniel explains this with an example. Recently, his team completed a large deal for a Dutch developer focusing on sustainably redeveloping core central London assets. The transaction capitalised on the expertise of lawyers from a range of different practices.
"We were consistently working with two of our corporate teams," says Daniel. "One of these was working on the acquisition of properties since this acquisition was being made at the corporate level. Another set of BCLP corporate lawyers was advising our clients to set up a joint venture that would be the vehicle used for acquiring this land."
There is support from other practices too. "There is often construction and planning advice needed for many development projects, which is where those lawyers would come in," says Daniel. "Another team we work with often is real estate disputes. Most of the buying and selling of land involves extinguishing certain rights of third parties. Some properties come with restrictions around what you can or cannot do or may have a right to light which cannot be obstructed. Our disputes colleagues help us in drafting clauses to deal with these issues in such contracts."
Many deals come with issues cutting across employment and intellectual property (IP) aspects too, Daniel tells me. "Our clients are often buying buildings where  some of the building services team are permanently employed. Successfully completing such a sale might involve looking at employment mechanisms in place that could transfer those staff to the buyer. At other times, buildings being sold could have the branding of the seller and this may raise questions related to trademark agreements and licenses."
Quite unsurprisingly, energy efficiency is on top of the radar for clients buying new properties. "Heat-sharing arrangements, onsite renewable energy, electric vehicle charge points and heating and cooling networks are of particular interest to our clients," says Daniel. "These contracts, with support from our energy lawyers, will dictate obligations and arrangements for the use or generation of energy within an area or with a neighbouring property."
And finally, tax considerations are always a major part of such deals. "Alongside our own tax lawyers, we sometimes work alongside outside consultants or accountants. They would all come together to talk about how best to structure a deal, taking into account the peculiarities and location of each asset and client," says Daniel.
'The soul of the office has changed'
With organisations starting to work from the office again, I asked Daniel about any emerging trends in this space.
"Lots of occupiers are looking to downsize space as they start working on hybrid or hot-desking arrangements. HSBC, for example, is leaving Canary Wharf for a smaller office following the pandemic," says Daniel. The trend is similar to many City law firms, many of whom are already in the process of moving to smaller bases.
"The trend in central London is that Tuesdays to Thursdays are becoming work from office days. But post-pandemic, the purpose of the office has changed in many ways. It's no longer just a place of work. People want to interact, experience the culture of the organisation  and share ideas. They want the best-in-class assets with shower facilities, air filters and cycling spaces. No one wants old offices with leaky windows. As real estate lawyers, this provides opportunities to help clients in both disposing of old assets and acquiring new, hi-tech properties," says Daniel.
Environmental, social and governance (ESG) is another underlying theme affecting clients in this area majorly.
"Many purchasers, especially in the office sector, are look for buildings that fit within their own ESG strategy and align with the best-in-class category that many occupiers are demanding. Increasingly there are green provisions in leases and contracts for sale, which ensure that buildings are constructed to high standards and maintain their energy efficiency during operation. Buildings may also have sustainability accreditations like BREEAM and NABERS that property buyers are increasingly interested in," Daniel tells me.
"On the development side, we try to make sure that ESG criteria are flowing down to the construction contracts of our clients," he continues. "We are also supporting those clients that want properties equipped with technology such as solar panels or electric vehicle (EV) charging. As lawyers we can lead on innovative and exciting projects that encompass all of these sustainable initiatives and advise our clients on the full lifecycle of these buildings, from acquisition, developing and financing through to operation and disposal."
'You can't join the dots forward'
With application season for training contracts in full swing, Daniel's advice for junior lawyers is to stay enthusiastic for every opportunity that comes their way. "Be passionate about every experience that you get to be a part of, and take it with an open mind. You might start your training contract in a seat that you absolutely hate at the start but fall in love with by the end of your contract. Who knows what the future holds for you! My advice is to not get too distracted with trying to connect the dots forward and just run with every opportunity you can get."
About Legal Cheek Careers posts.