My journey from trainee to commercial real estate partner
BCLP's Justine Oldale speaks to Legal Cheek's Phoebe Mather about her path to partnership and the changes she's witnessed along the way, ahead of this week's virtual student event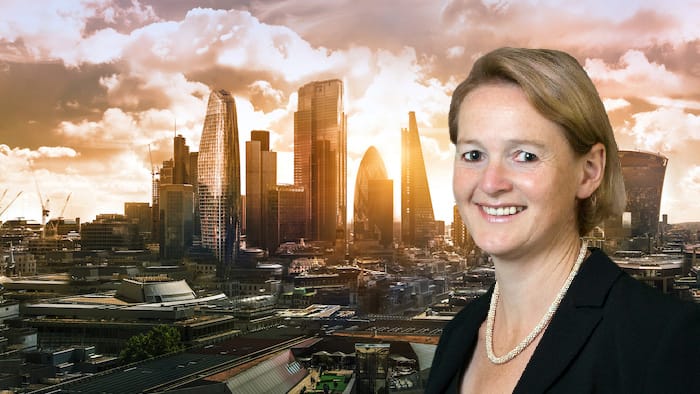 Having joined Bryan Cave Leighton Paisner (BCLP) as a trainee 27 years ago, Justine Oldale has been a part of not one but two major mergers; Berwin Leighton joining forces with Paisner & Co in 2001, and then a subsequent 2018 tie-up with US firm Bryan Cave to create BCLP as it's known today.
"It's been an amazing journey so far," real estate partner Oldale tells me when we speak. Both mergers "have worked well" and despite acquiring a whole set of new colleagues, "we quickly didn't know who was Berwin Leighton and who was Paisner". Bonds are further strengthened by the fact many of the firm's current partners, including Oldale herself, were once trainees at the firm.
Oldale felt destined to become a litigator during the very early stages of her career, never imagining she would one day find herself practising in commercial real estate. "It was love at first sight! Real estate is so exciting!", says Oldale, who now heads up the retail sub-sector team alongside fellow partners, Sunita Chawla in the London office and Sonia Bain in the New York office. It's the tangible nature of real estate work which excites Oldale and the ability to see developments you've worked on come to life, alongside relationship building with clients and camaraderie with colleagues and the other side that develops as everyone works towards a common goal.
Whilst there is a wealth of legislation and case law to get to grips with (don't throw those law books away just yet!), commercial real estate involves plenty of practical thinking and "bags of common sense", according to Oldale. "It is like a game of chess, always thinking a couple moves ahead," she explains.
The BCLP partner feels "extremely lucky" to have been involved in some amazing projects — both big and small. Her most memorable transaction being the sale of a portfolio of development sites, all at different points of being built out or securing planning. "We really lived and breathed it with lots of late nights and complex issues to crack," Oldale says. "We were with our clients day and night, with lots of funny moments along the way." The team bond that developed was so strong, she says, that one associate director from another department stuck around through the early hours, ordering food and doing the photocopying, despite their work on the deal being done.
Oldale continued to work from the firm's City of London office during the pandemic, when Covid rules permitted. "There is so much speculation about how cities will change going forward", according to Oldale, who predicts that some organisations may relocate, some may plant the seeds for strategic hubs around the UK, but cities will survive and continue to adapt (as they always have). What she believes is key to getting cities back on their feet is transport — working efficiently whilst ensuring people feel safe from Covid.
Another area which saw big change during the pandemic was retail, with big names like Debenhams going into administration, Topshop being bought by online retailer ASOS and the vast expansion of logistics (monster warehouses) to feed our increasing reliance on online shopping. What Oldale eyes as an interesting area for discussion is what will happen to the current influx of newly vacant retail premises. Some online retailers have identified a need to showcase their products in key locations to remain recognisable to the public. Others are eying up these spaces to bulk up their last mile offering whilst developers see the potential to re-purpose some sites for resi, leisure, offices or light industrial. However, there "is still a definite and lasting place for bricks and mortar" in all areas of retail.
Oldale also finds herself heavily involved with the firm's graduate recruitment. To those hoping to secure a training contact, she offers the following four top tips. Firstly, "be yourself — don't try to be anyone else". Secondly, always carry a notebook (digital or paper) — "I get a greater sense that someone will successfully deliver on a task if they note the instructions down, rather than rely on memory". Thirdly, independence — "I am far more impressed with someone who has had a go at a task and then asks what I think than be too scared to even start it". Fourthly, qualify into something you are actually interested in, not what you think you should qualify into — "to have a successful career you need to be interested in the area you practise", she says.
Justine Oldale will be speaking alongside other BCLP lawyers at 'The future of Cities — with Bryan Cave Leighton Paisner', a virtual student event taking place later this week, on Thursday 23 September. You can apply to attend the event, which is free, now.
About Legal Cheek Careers posts.