Ahead of tonight's event, 'The green economy — with Burges Salmon in Bristol', associate Stephen Lavington reflects on his route into the law and offers advice to the next generation of lawyers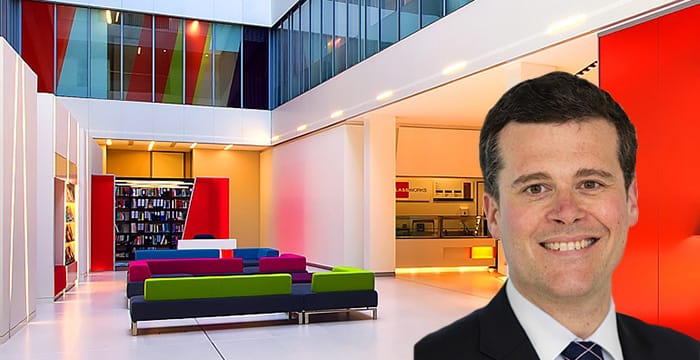 The government has indicated its intention that, by 2050, the UK will have transitioned to a net zero carbon economy. This enormous task, and the processes through which it is to be achieved, will be a dominant theme for lawyers in the next three decades.
The requirement to bring greenhouse gas emissions to net zero in the UK by 2050 became binding law in June 2019, through an amendment to the Climate Change Act 2008. Previously, the UK's commitment was to an 80% reduction from 1990 levels. The new target was recommended by the Committee on Climate Change, an independent UK advisory body.
This net zero commitment is not only a significant development in environmental law but will boost investment, create legal work and have an impact on almost every practice area, says Stephen Lavington, associate at Bristol-headquartered UK firm Burges Salmon, which is widely recognised as a leading firm in environmental law. Net zero does not mean no emissions at all. "It's a net figure so some carbon-heavy activities will continue, for example, aviation and some industries where it's unavoidable, but their carbon production will be offset by carbon capture and storage programmes or other offsetting programmes, such as planting trees."
A lot of investment will be required if the 2050 target is to be achieved. According to Stephen, "the crucial detail is lacking but it is going to have to happen. There will be a big focus on electric vehicles and hydrogen for fuel and heating and it will also be necessary to build the infrastructure to support this, such as charging stations. Renewable energy projects will continue to expand. Buildings are another focus for development, for example, what materials are used in new-build and how they are heated, while there will need to be a huge effort to ensure increased efficiency in established stock. Carbon offsetting will require development of major projects and new technologies, while a requirement for significant afforestation will mean review of land use. One of the reasons this area is interesting is that so much is still unknown — it is not yet certain what will change or how."
For the current crop of law students and graduates, therefore, what should they be thinking about as they begin their careers? "The significant thing to realise is how wide ranging the transition will be. It will permeate into all areas of law, for example, it is likely that real estate lawyers will have to deal with changing regulation of energy efficiency in residential, office, and industrial buildings. This transition will also bring more work for lawyers who are able to stay on top of the latest developments in advising business, both on how to capitalise on opportunities and how to comply with changing regulation."
Stephen studied history at UCL and worked in publishing, editing travel and business books, before doing a law conversion course. He trained at Burges Salmon, qualifying in 2013. He chose Burges Salmon because of its expertise in environmental law, which he thought he would enjoy. Why? "I was hoping to find a practice area that offered variety — a range of work that changes day-to-day, encompassing both contentious and non-contentious matters, and that deals with a constantly changing body of law. The opportunity to specialise in an area of law that relates to really significant issues in the world today. Environmental law has certainly not disappointed!"
But what does an environment lawyer actually do? "There is a significant regulatory element: what a business can and cannot do, for example, in relation to land, air or water. This may be a technical breach or may actually have resulted in serious harm (for example, a major discharge of chemicals into a river). Our work can also involve civil claims for nuisance, such as where factory smoke affects people with houses nearby. Environmental factors play into other areas too, for example, where our corporate team are advising on sale of a business with a number of heavy industrial facilities, or that uses a lot of chemicals, or that produces a lot of waste, or where our real estate team are dealing with purchase or sale of land with a history of industrial use. We also advise regulated industries, for example, energy and water companies, and help interpret and apply specialist legal regimes (e.g. relating to emissions of greenhouse gases)."
If interested in working in environmental law, Stephen advises that "there is no set route. If you are passionate about environmental law then try to find a firm that offers the type of work that you want to be doing, but it is useful to keep an open mind and remember there is a big difference between looking at the law in the abstract and doing it on a day to day basis." There's also a big difference between being an environmental activist and an environmental lawyer — although if the former applies then don't rule out the latter. Stephen says: "There's a place for environmental passion but you need to keep the right perspective. Objectivity is an important skill to have as a lawyer, and your duty is to act for your client, whoever that is."
Given Burges Salmon's reputation for environmental law, it is not surprising that the firm embraces an environmentally friendly low waste culture. It places a big focus on environmental initiatives such as reducing single use plastics and has achieved ISO 14001 standard in environmental management. It also supports and regularly hosts events by the UK Environmental Law Association (UKELA), a non-profit organisation dedicated to making better law for the environment.
Stephen Lavington will be speaking at tonight's event, The green economy — with Burges Salmon in Bristol, alongside Rosamond Harris, a real estate associate specialising in renewable energy, and Tom Gillett, a projects solicitor specialising in environment and energy. You can still apply to attend the event, which is free, now.
About Legal Cheek Careers posts.