Mayer Brown trainee Cheryl Stevart discusses her career journey from publishing to corporate law, ahead of her appearance at this week's virtual student event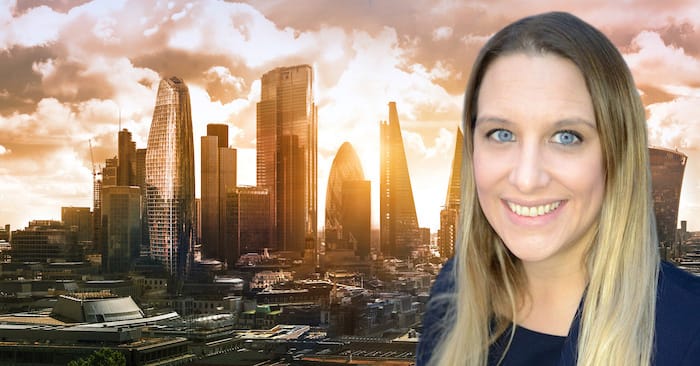 Cheryl Stevart spent over ten years in publishing before starting life as a trainee solicitor at Mayer Brown in March of this year.
When Cheryl graduated in law in 2005, she'd assumed corporate law wasn't for her. "At the time, I wanted to do something that was law-related but wasn't legal practice," she explains when we speak. Looking at alternative careers in the graduate market, Cheryl fell into her first job in legal publishing, working as an editorial assistant on the law list at Pearson.
After a brief period at Oxford University Press (OUP), Cheryl returned to Pearson to take up a position as a commissioning editor on the law list. Explaining her role, she tells me, "people think publishing is all about proof-reading, but on the commissioning side it's far more strategic and commercially-focused than you think". From budgets to strategy, Cheryl had to think strategically to identify gaps in the market, commission authors to fill them, and collaborate with sales and marketing teams to launch the products to market. However, ten years later, having worked her way up to publisher, she was eager for a new challenge.
"I really enjoyed my publishing career, but I'd always had that niggle that I had done a law degree that I wasn't using," she says. "Publishing is quite cyclical and the further up you go in a company, the more removed you are from the legal content. I didn't feel like I was being challenged anymore, so I started to ask myself: what do I want to do for the next 30 years?"
Getting back into the legal job market wasn't easy, however. "My legal research skills were rusty after so much time away from my degree and I hadn't written a CV in years," she recalls. Keen to get some new experience under her belt, Cheryl joined Aspiring Solicitors and entered its annual commercial awareness competition — which was where she first met the Mayer Brown team. Going on to become one of the five winners of the competition, Cheryl bagged herself four vacation schemes, and after attending the Mayer Brown vacation scheme was offered a training contract at the firm.
"Mayer Brown is a diverse firm with people from all sorts of backgrounds and being welcoming to people who have taken an unconventional route into law or bring commercial experience is just one facet of that," she explains. Within Cheryl's own trainee cohort, for example, there are other two other trainees with atypical career paths and "I think they really value that" she tells me. "When I was in my vacation scheme interview and said I was a career changer, the partner who was interviewing me said 'me too — I didn't qualify until I was in my 30s!' and I immediately thought it was really inspiring."
Currently a second seat trainee, Cheryl has been able to use many of the skills she developed in publishing. "The soft skills that come with having previously established a career can really make you stand out," she explains. Being able to write professionally can be a real bonus too. "One of the reasons why I was offered the training contract was due to this research task I had to carry out during the vacation scheme, which I was able to make very focused and professional."
For readers who may be considering a change in career, Cheryl's advice would simply be "just do it!" She continues: "I spent ages worrying about whether I was making the right decision; when I should have done it sooner. Own your experience as a career changer."
Looking back with the benefit of hindsight to consider whether she would have done anything differently, Cheryl concludes:
"I probably wouldn't have done anything differently, no, because whilst it might have been easier straight out of university, I wouldn't have had anywhere near the level of confidence and the soft skills I have now, so I don't know how successful I would have been in getting a training contract at that time."
Cheryl Stevart will be speaking alongside other Mayer Brown lawyers with interesting career journeys at 'How I made it into law — with Mayer Brown', a virtual student event taking place this week, on Thursday 21 October. You can apply to attend the event, which is free, now.
About Legal Cheek Careers posts.