Head of brand and communications at LexisNexis, Matthew Leopold, discusses the new, user-friendly tools the company has created to make the law more accessible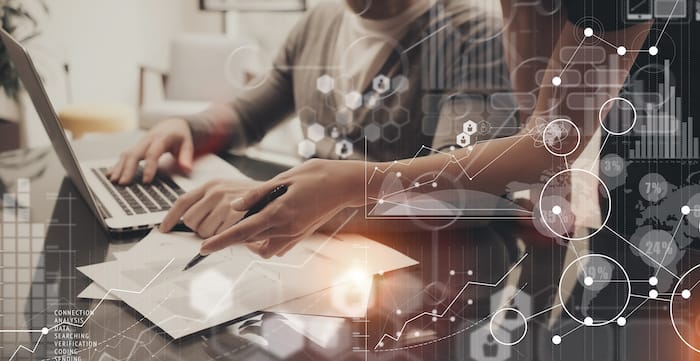 Over the last five years LexisNexis has transitioned away from its heritage as a legal publishing house and has pivoted towards legal tech. Head of brand and communications at LexisNexis, Matthew Leopold's mission has been to ensure that LexisNexis is recognised as the legal tech giant that it is.
When we speak, Leopold highlights the importance of making the law easy to understand, easy to use and accessible. "Everything starts with content", notes Leopold, "but what makes a difference to a practising lawyer isn't having access to the world's largest database of enriched legal intelligence, but being able to find the right bit of intelligence at the right time and understanding how to apply the information effectively and with greater ease", he explains.
And so, aligned with this philosophy, LexisNexis has created Lexis+, a platform where clients, including students, academics and legal professionals, can find all of LexisNexis' content such as case law, analysis and practice notes through one portal. "We have combined our phenomenal content with cutting-edge technology", says Leopold, adding that LexisNexis has and continues to recruit coders, technicians and data analysts to build tools which ensure that clients get as much out of LexisNexis' content as possible.
Leopold shares that Lexis+ uses artificial intelligence (AI) in various ways to automate processes and improve efficiencies. "We are helping lawyers find new connections and reach answers," he says. He asks me to imagine a world where software can find case law that a human wouldn't find simply because the cases are so laterally different — a computer however can create the link. "That's the power of technology," Leopold remarks.

The user-friendly interface of Lexis+ makes the tool effortless and intuitive for lawyers. Leopold explains that LexisNexis has looked at the way people best absorb information. In response to this, the company has adapted its tools to make sure information is presented to users in the most accessible way possible. For example, a feature of Lexis+ is 'Search Term Maps', a powerful tool to visualise data. The feature scans through the legal database for the searched term and highlights the results in colour, making it easy to spot the relevant document and section of text.
When we speak, Leopold also tells me of LexisCreate, a tool which aims to make legal writing as easy, accurate and time efficient as possible. LexisCreate works with Microsoft Office, allowing students, academics and lawyers to find precedents and clauses easily without needing to navigate away from Word.
At the heart of LexisNexis' ethos of making the law easy to understand and accessible is the rule of law. Leopold tells me that progressing the rule of law underpins everything that LexisNexis does. "To progress the rule of law we must empower lawyers to be at the centre of decision making — everything we do is about making it easier for lawyers to be influential and add value." Communication, access and transparency to the law is therefore fundamental.
Reflecting on the benefits of tools such as the practical guidance notes that LexisNexis provides, Leopold emphasises the importance of clear and simple communication. "A lawyer is still a human being and so the clearer we can make the law, the better," he says. Practical guidance notes reduce the cognitive effort needed to break down legalese and gives lawyers access to notes written by specialists in the area who have already distilled the relevant law. This leaves a lawyer with more time to build a relationship with the client and ensure they properly understand their client's matter.
Similarly, AI can be used to systematically spot errors, make connections between cases and automate certain processes so that lawyers can spend more time understanding the client's problems, needs and wants. The lawyer is then able to translate what they have gathered from the client into a legal problem to which they find a legal solution. "If we can help speed that process up, the lawyer can add more value and progress the rule of law", Leopold adds.
Drawing on his extensive career in marketing, Leopold highlights that the way marketers approach their work is also applicable to the legal sector. "Every interaction is marketing", Leopold notes, "every email reflects on the person and their brand".
Communication is therefore key, with Leopold equating communication to "godliness". Leopold explains that it's all very well constructing the best legal argument but if a lawyer is not actually solving the client's underlying problem or grasping the crux of the matter then a lawyer's work is not of value to the client. "In marketing we understand that people have different motivations, backgrounds, experiences and styles of communication", says Leopold, advising lawyers to make sure they appreciate these factors when working with clients. "It's all about building trust — trust is about communication — and communication is about clarity and brevity."
LexisNexis will be exhibiting at LegalEdCon 2022, Legal Cheek's annual future of legal education and training conference, which takes place in-person next week, on Thursday 12 May, at Kings Place, London. Final release tickets are available to purchase.
About Legal Cheek Careers posts.