Paul Dight, Addleshaw Goddard energy and utilities partner, discusses his work at the firm and why it's great to be at the forefront of change, ahead of his virtual appearance at this week's student event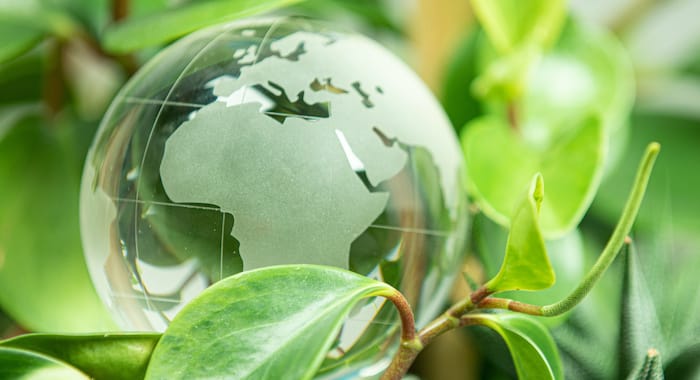 While the recent COP26 global summit on climate change may not have delivered as much as many were hoping for, there is definitely "momentum" for change, says Addleshaw Goddard energy and utilities partner Paul Dight. On whether net zero targets for carbon emissions will be achieved, he says: "I am confident it will happen, but less confident about the timescales. There is definitely interest, appetite and an understanding that this needs to be done."
Dight leads Addleshaw's low carbon and electric vehicles groups. He began his energy law career on his first day at the firm in 2005, when he was given work involving a wind farm development — the government had recently introduced a renewables subsidy regime, which led to a boom in this area. Having worked in the energy sector for more than 15 years, he has witnessed something of a sea-change in the priority companies give to green energy and wider sustainability issues.
"Our major clients tended to be intensive users of energy who wanted to control their costs or were forward-thinking on environmental issues and so wanted to move to greener energy," he explains. "In the past three years, however, the market has changed dramatically. Now, almost all our clients — including the non-energy clients — are looking to move to greener energy, due to the net zero carbon challenge. They want more sustainable suppliers, recyclable packaging and greener power, and some are looking into whether they can generate their own power. All of our clients will need to know sooner or later how to decarbonise their operations."

Dight says: "Historically, activity was on the whole limited to operator's set targets by their regulators, those with a particular exposure to energy costs or renewables developers and investors. Whilst there have been some notable exceptions to this, with some more enlightened companies wanting to decarbonise ten years ago, for most, however, if energy wasn't their core business, then green energy wasn't a priority. That's changed. This has gone from being an issue that doesn't get prioritised to one that is now not only always discussed at board level but where boards typically have a specific person charged with sustainability. That's fantastic. If it's being talked about in the right circles, then it will get acted on. It removes some of the key hurdles historically faced by sustainability projects."
He continues:
"I believe passionately in decarbonisation and the need for renewable energy, it's a subject that's all pervasive — businesses, our clients will have to embrace it, and law firms will have to embrace it. The next generation will have to be on top of it because it will impact on almost every area."
Dight studied at Leeds University, speaks Portuguese, French and Spanish, and trained at Hammonds Suddards Edge, practising insolvency law before moving to Addleshaw in 2005 and making the switch to energy, utilities and infrastructure.
He advises on a variety of energy projects — wind farms, solar farms, electric vehicles, battery projects, infrastructure and utility networks — on their acquisition and disposal, and regulation. He is currently involved in helping Volkswagen in Germany on its global alliance arrangements with Ford, advising on battery and electric vehicle charging and on several wind and solar projects.
"All the projects require a lot of collaboration and teamwork with lawyers across a range of practice areas," he explains. "The work requires a broad range of knowledge, covering the areas of corporate, commercial, planning, property, construction and finance. Consequently, lawyers in this area will collaborate and work in teams to pool their expertise. The energy and utilities group encompasses all disciplines — it's very diverse in its expertise — so anyone interested in this space, whatever kind of lawyer they are, can get involved. You have to have a very good commercial and regulatory understanding and an understanding of the energy market itself."
Dight says:
"I love this area of work because it's so relevant. I love talking to my children about it, and knowing that in some small way I'm helping to save the planet. That I am able to make a difference as a lawyer gives a wider context to my work, and my children can see why I do this. There are new structures and technology developing all the time so every deal is fresh and problem-solving is always required. It's great to be at the forefront of change and I am proud to be part of a firm that has so much experience in this area and provides the platform that we do."
One major trend in this area is the installation of charging stations and other infrastructure for electric vehicles — the ban on new diesel vehicles comes into force in 2030. "That's a massive shift — people need the confidence to know they can get from A to B without being stranded and that relies on the charging infrastructure being in place," Dight says.
He continues: "There are a lot of challenges to overcome, for example, not all platforms are compatible so not everyone can use all the chargers, and there are significant cost challenges in installing the infrastructure in rural areas. However, people are always coming up with new technology and new solutions. For example, Volkswagen has announced a new product, a battery buffered charger, which should make connecting to the electricity grid easier and cheaper than conventional chargers in certain locations. It's exciting to be involved in these types of developments. You can see the future and that's not actually very far away but there are hurdles that need to be resolved first, and you are working to help resolve those."
Paul Dight will be speaking at 'Solving tomorrow's problems — with Addleshaw Goddard', a virtual student event taking place on Thursday 25 November. You can apply to attend the event, which is free, now.
About Legal Cheek Careers posts.