A former chef, retail assistant and army officer explain how they made their way to Addleshaw Goddard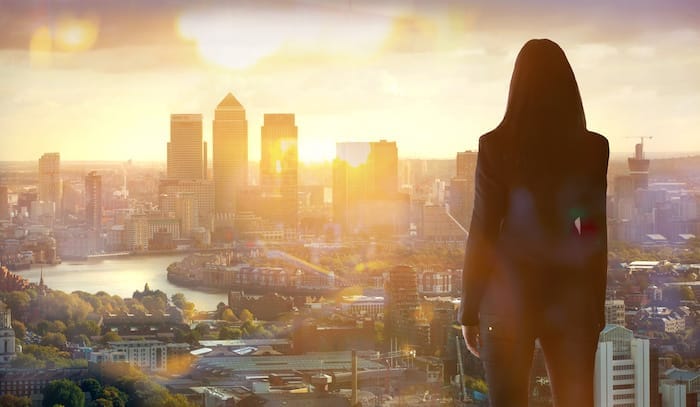 Legal Cheek's event with Addleshaw Goddard last month provided an opportunity for students to gain insights into different routes to law.
The panel were able to offer much-valued insights, from experience, of the skills required to become and to succeed as a solicitor, any challenges they may have faced in taking their path and the reasons for choosing Addleshaw Goddard.
The rich diversity of possible routes into a legal career was reflected by the panel, whose "non-traditional" backgrounds varied from a career as a chef, in retail, and in the military.
Leona Ahmed started off in retail, before switching careers to work as a paralegal. She made partner specialising in real estate at Addleshaw Goddard in 2007 and is now head of the UK-headquartered firm's London office.
Marcel Marquardt graduated in Australia and proceeded to train as a lawyer in Sydney after a few years working as a clerk there. He relocated to London in 2016 after being seconded to Addleshaw Goddard and is now a managing associate in the firm's construction, engineering and environment team.
Catherine Howell-Walmsley graduated from the University of Glasgow with a degree in French language and literature, before she decided to become an army officer at Sandhurst, where she was commissioned in 2000 with the Royal Signals. She retrained as a lawyer almost a decade on and is now an associate in Addleshaw Goddard's real estate team in Leeds representing big names in retail and investment.
Mike Kennedy worked as a chef full-time during his undergraduate law degree. Upon graduation, he worked as a paralegal, and is now an associate in the firm's legal tech and innovation team.
Which skills from your previous jobs are now most useful as a solicitor?
The panel shared some of the skills they have acquired throughout their respective careers and explained how they are transferable to law.
Ahmed explained that knowing how to 'sell well', a skill she gained in the retail industry, is useful for when pitching to and winning client work. She also explained that she was drawn to real estate due to it being a very 'people-focused' industry, and emphasised the need to be able to simplify complex information as prerequisites to succeeding in this area of law.
Kennedy highlighted confidence as a skill that he has developed over time and continues to do so in practice as a solicitor. He spoke of "being thrown into something that you don't know about" and being able to plan ahead to deal with the pressures that come with the job.
Overcoming challenges on the path to law
Next, the panel went into detail about the challenges they faced on the path to law.
Kennedy explained that before he joined Addleshaw Goddard, he felt he lacked skills in tech. He spoke of his new beginning as a paralegal, where he sought ways to automate tasks to improve efficiency. His curiosity led him to become involved with document review technology.
Meanwhile, Howell-Walmsley said that the biggest obstacle she faced was identifying a path into law. Coming through the army, she recalled not being familiar with law firm recruitment processes, such as hiring two years in advance. She combined her professional experience, strong academic record, and extracurricular activities to ensure that she gave herself the best opportunity to succeed in the industry.
Ahmed, in the absence of A-Levels or a degree, decided to take the legal executive route into practice. Reflecting on her decision, she said she identified barriers predominantly within herself such as the perception that she wouldn't 'fit in' which rendered her reluctant to apply to law. Similarly, upon becoming a solicitor, she had insisted to herself that she would be unable to make partner. She advised the virtual audience of 400 students to avoid "capping your own ability just because you don't fit the mould".
Why Addleshaw Goddard?
The panel were then asked for the reasons why they chose Addleshaw Goddard. Kennedy, who has chosen to work for Addleshaw Goddard twice, first as a paralegal and then as a trainee, said that his desire to remain in and work in Manchester, the city he grew up in, was an important factor in choosing the firm. Further, the firm's business structure appealed to him:
"Addleshaw Goddard has a really cemented team of paralegals that are integrated into the business rather than an ancillary team as is the case at other firms. I also wanted contact with the lawyers at the firm and to do a lot of different kinds of work."
Marquardt echoed this sentiment, explaining that a "flat hierarchy" is what attracted him to the firm: partners are willing to lend their support to juniors who, in turn, put forward useful initiatives that are aligned with their personal interests and provide tangible benefits to the firm.
About Legal Cheek Careers posts.