Ahead of his appearance at LegalEdCon next month, CoLP CEO Dr Giles Proctor outlines how the new SQE is shaking up the delivery of training for junior lawyers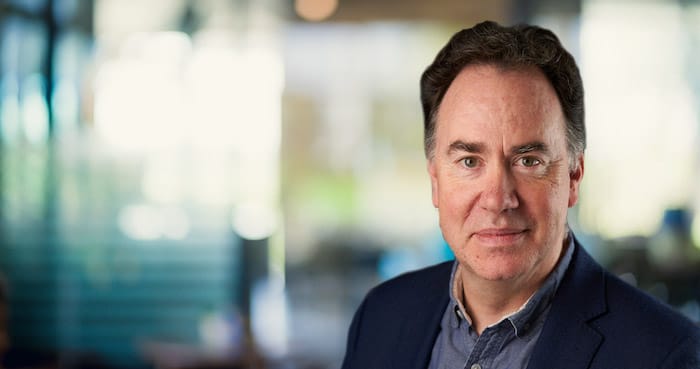 The College of Legal Practice (CoLP) entered the legal education and training market as a new, disruptive player towards the end of 2019. This was during the build-up towards the much-anticipated switch to the Solicitors Qualifying Exam (SQE) framework. Fast forward two years and in the autumn of 2021 the first cohort of students sat their SQE 1 exams. Speaking with Dr Giles Proctor, chief executive officer at CoLP, he tells me that the opportunities to re-shape the way in which training is provided to junior lawyers are just beginning to be realised.
CoLP saw a small cohort of its students through the first set of SQE exams in November of last year, with their SQE 2 exams taking place this month. While too early to deduce substantial comparative data, the feedback that has been received is that these are very different exams to those of its long-established predecessor, the Legal Practice Course (LPC). Proctor highlights that because CoLP is not tied to an LPC offering, it is not tempted to draw on previously used materials.
Further, Proctor says that the College is seeing "real traction" in their methodology; CoLP's one-to-one supervision model means that when students sign up with the provider, they are assigned a supervisor who works directly with them through the course. "We have designed it in this way to 'de-risk' the process, and to ensure that students are very comfortable with the law assessed in SQE1, and the skills in SQE2", he says, adding: "These supervisors are practitioners, so they have a real understanding of the practicality behind the law and the skills that they are teaching."
As a virtual provider, CoLP's model is all about flexibility, agility and collaboration. "A lot of law firms are seeing the transition to the SQE as a new start, to reconsider what they have done before," he explains. And CoLP is committed to working with firms to help reenvisage their approach. For example, the College has partnered with international firm Reed Smith to design transactional modules with its in-house teams, so that trainees are able to contribute to the business from day one, in those seats specific to the firm's needs. CoLP is also assisting leading national firms, such as Wright Hassall and Acuity, to implement new ways of utilising the Qualifying Work Experience (QWE) period, alongside studying for the SQE, to allow paralegals already working in their business to qualify as solicitors, as part of their trainee cohorts.
Proctor notes that as well as developing core technical skills, firms are increasingly asking: "Can a junior lawyer focus and function in a high-performance business, working with colleagues, supervisors, and external clients with a commercially-driven outlook?" The law firms themselves are being asked by clients for those skills when pitching for business, pushing this need up the agenda. As an example of how CoLP is focusing on meeting this demand, it is the only provider to have incorporated an elective module solely on the principles of 'The O Shaped Lawyer' into its LLM in Legal Practice programme, alongside SQE prep. "The focus of this O Shaped skills module is to help students develop and demonstrate what the O Shaped attributes, which include optimism, open-mindedness and originality, really mean in legal practice."
As emphasis shifts to these business-focused capabilities, all of CoLP's modules are based on competency frameworks, which enable students and law firms to measure progress and development of their transactional and business skills. During supervision meetings, students are taken through the competencies that have been addressed in a particular task or piece of work and they can talk about their development in those areas. For law firms, this provides the opportunity to measure how its training is working in practice and analyse the needs of its trainees.
As well as a shift in emphasis on the types of skills that junior lawyers need to have, there is also a greater understanding in the market that training does not stop at the point at which an aspiring solicitor passes the SQE exams. "We want to give young lawyers the right start", Proctor says, "but also provide them with the skills that are appropriate to their level of qualification." He explains: "As lawyers progress from newly qualified level up to five years' post-qualified experience, to senior associate and then partner, they become more integral to the running of the business, and a commercial mindset becomes more and more crucial." CoLP's delivery model means that it can provide this targeted training to the desk, eliminating the need to take lawyers out of the office, and crucially work with law firms to provide the training at the right time in their progression.
Reflecting on these changes, Proctor concludes:
"Overall, I'd say there have been some really exciting developments and there are so many new opportunities out there. It is a great time for us to work with organisations who have the incentive and the vision to evolve, and so it is a great time to be in training and education exactly because of those opportunities."
Dr Giles Proctor will be speaking at LegalEdCon 2022, Legal Cheek's annual future of legal education and training conference, which takes place in-person on Thursday 12 May at Kings Place, London. Final release tickets are available to purchase.
About Legal Cheek Careers posts.