The College of Legal Practice chief, Giles Proctor, sketches out a vision for the new super-exam that draws on the college's strength in tech-based online learning, ahead of his virtual appearance at LegalEdCon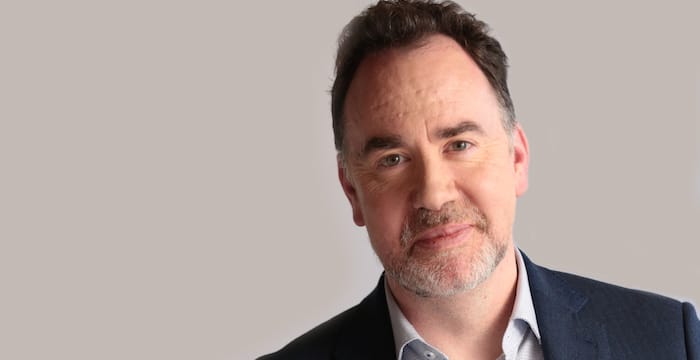 I was joined, virtually, one afternoon by Dr Giles Proctor, chief executive officer at the College of Legal Practice (CoLP), and Peter Liver, chief operations director, CoLP. The coronavirus lockdown had forced us to connect from our homes and we were spread as far as London, Nottingham and Sheffield.
So while other organisations grapple with tech to facilitate online interaction, perhaps for the first time, Proctor tells me this hasn't rattled CoLP, a new UK law school, that through its Australian parent non-profit organisation, the well-established College of Law Australia, has embraced tech-based online learning. "It's a strong area for the college and we are attuned to the opportunities it brings," he says.
The COVID-19 crisis has brought into question the long held assumption that online learning does not offer the same level of interaction as the classroom, adds Liver. We only have to look to screenshots of group calls shared on social media to understand the experience can be genuinely immersive.
The Solicitors Qualifying Exam (SQE) is being introduced with the world at an inflexion point.
CoLP has swooped into legal training and is already designing new pilot modules for its virtual legal training platform. Whilst BARBRI, a collaborative partner, is delivering SQE1 and SQE2 training for the new exam, CoLP is designing a series of modules to wrap-around this SQE training, to develop junior lawyers into practice-ready lawyers as they progress through their training to qualification and beyond.
The SQE will offer candidates more flexibility than the current system under the Legal Practice Couse (LPC). While it's not yet clear where SQE2 will take place in the timeline of training, a recent study Legal Cheek conducted with BARBRI found that the majority of graduate recruitment and learning and development teams at City of London-based global law firms will allow future trainees to join them after completing just the first part of the SQE. SQE2 would then be conducted on the job enabling trainees to 'earn while they learn'.
While this proposed route to solicitor qualification sounds promising, the pressure to attend law school during the working week and for periods at a time has the potential to be quite disruptive. Hence the increasing attraction of allowing trainees to earn while they learn as much as possible, virtually, without the constraints of 'bricks and mortar' and physical time away from practice.
CoLP is offering trainees the ability to upskill directly from their desks and homes; through its flexible, practice-led virtual training programme, 'Developing Legal Professionals'. The idea is that its practitioners will deliver one-on-one "wrap-around" skills training, virtually, to complement a trainee's basic legal knowledge with transactional modules and business skills modules. Trainees will also receive support, personalised iterative feedback and mentoring from supervisors throughout their modules. Where firms want to link into their own internal training, CoLP can work as a partner designing flexible programmes which add real value to their day-to-day business.
Sceptics should know that trainee skills requiring in-person assessment can be taught and assessed virtually. This year's Professional Skills Course (PSC) has moved entirely online amid the virus pandemic.
Legal tech is an increasingly important part of the junior lawyer skillset but one thing CoLP won't be doing, Proctor stresses, is teaching "tech for tech's sake". Rather, its approach is to embed tech training, where relevant, to enhance the learning experience and encourage its trainees to engage with essential office systems and also the software and systems used by their clients. This forward-looking approach fits CoLP's broader aim to connect its training with the changing skillsets lawyers will use in practice to meet client needs.
Proctor and his team are talking to law firms looking to offer bespoke training that goes beyond the Solicitors Regulation Authority's centrally set assessments. Perhaps what makes the proposition particularly appealing is that magic circle duo Richard Clark and Isabel Parker, formerly of Slaughter and May and Freshfields, have joined the board as non-executive directors.
They're also in discussions with a number of universities to integrate their undergraduate law degrees with elements of vocational training. A combined LLB-SQE course will spare students having to expend their time and extra cash on an SQE prep course since costs will be covered by their undergraduate fees for which government loans are available.
Proctor will take to the virtual SQE session stage at next month's LegalEdCon. He hopes to share with delegates insights into how technology can enhance our approach to the SQE and help grow our future generations of lawyers. He will be joined, virtually, by Neville Carter, CEO of the College of Law Australia and New Zealand, who will reflect on the law school's journey to becoming the provider of choice for over 6,000 students.
With his background as a practitioner and professional trainer, as well as dean of Kaplan and Roehampton Law Schools, Proctor is well-positioned to give advice to students considering a career in law at a time of uncertainty but also opportunity.
"We have gone through periods of crises before where the profession appears to be under threat from external factors," he says. "What I'd say is that being a lawyer is a very rewarding profession and we need and will continue to need committed and competent lawyers, as the recovery from this difficult time gathers pace. I think there is an exciting future for our profession and we need to help our young lawyers have the very best training under the new SQE regime. Technology must play a part in this."
Dr Giles Proctor will be speaking at LegalEdCon 2020, a virtual event, on Thursday 14 May. Third release tickets are available to purchase until the end of this week.
About Legal Cheek Careers posts.