Global legal education provider to teach out of London's Dickson Poon School of Law from September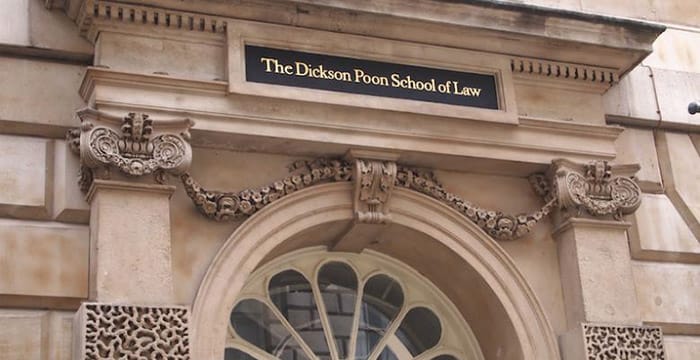 Law graduates and UK qualified lawyers will soon be able to study for the New York or California state bar exam at King's College London (KCL), thanks to a new tie-up between the Russell Group uni's law school and legal education provider BARBRI International.
From September, BARBRI's bar preparation programme will be taught out of The Dickson Poon School of Law, having previously operated from the University of Liverpool's London campus in Finsbury Square.
The ten-month prep course combines classroom and online learning and sees each aspiring lawyer assigned their own personal study mentor, who themselves will be a US qualified attorney. The first cohort will work towards sitting the US bar exam in July 2020.
"We're operating within an increasingly global legal landscape presenting a tremendous opportunity for lawyers dual-qualified in the US and UK," said Sarah Hutchinson, managing director of BARBRI. "We're very pleased to partner with a university of such standing as King's in a collaboration that will enable international graduates and lawyers to achieve their career aspirations to become a US licenced attorney and take advantage of the global opportunities."

As part of the new arrangement, KCL students and alumni will receive a 20% discount on course fees.
Commenting on the new deal, Professor Gillian Douglas, executive dean of The Dickson Poon School of Law, added: "Preparing students for global practice is a key component of the School's education priorities and reflects the ambitions of our world-class students."
The partnership comes almost a year after BARBRI struck a similar deal with Durham University, which sees teaching take place at weekends to enable students to complete the course while studying for their law degree.