ULaw's Gareth Bramley offers his advice to students navigating today's changing legal landscape, ahead of his appearance at next week's Legal Cheek-ULaw Winter Virtual Vacation Scheme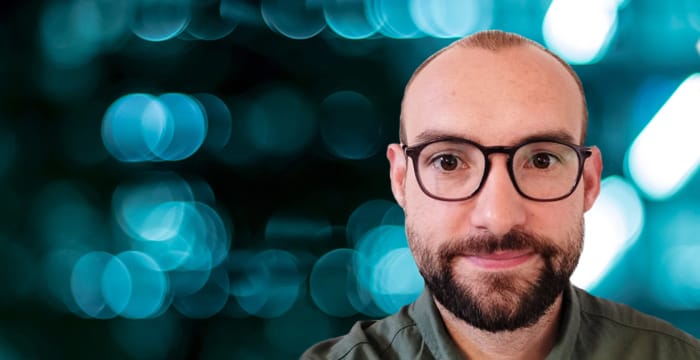 Combining an early career in commercial law with 11 years of teaching and now a PhD in Education, Gareth Bramley brings a wealth of experience to his role as one of The University of Law's (ULaw) Senior Tutors.
After growing up in the South, Bramley moved to Sheffield for University. He completed both his law degree and the Legal Practice Course (LPC) at the University of Sheffield and felt so at home in the city that he decided to stay.
His subsequent training contract with a high street firm focused on Dispute Resolution and led to a newly qualified (NQ) position at Halliwells, at the time a top 30 UK law firm. He worked in construction litigation and gained experience in contentious construction work. Unfortunately, Halliwells went into insolvency in 2010 and was snapped up as part of a pre-packed deal by four law firms: Hill Dickinson, Barlow Lyde & Gilbert (now RPC), Gateley and Kennedys. Bramley transferred to Hill Dickinson for a year before the ongoing instability led to redundancy.
Bramley used the opportunity to reflect, and return to his roots, starting a teaching position at the University of Sheffield in 2011. "I secured a permanent position teaching on the LPC, GDL and LLB programmes at the university and taught there for nine years," he says. When ULaw took over the running of the LPC and Graduate Diploma in Law (GDL) from the University of Sheffield during Covid-19, Bramley also made the move.
Bramley tells me that Sheffield is often referred to as a big village, a description that can be extended to its close-knit legal market. "I always advise my students that if they want to remain in the city, there's definitely a career for them," he explains. "The advantage of it is there's generally less competition for places because a lot of people over the last few years have moved to London, Leeds, Manchester, Birmingham and other centres."
Like many of the UK's regional legal markets, Sheffield is an area that has experienced change because of the shift in work-life balance brought to the forefront by the pandemic. "I've noticed over the last year more people are choosing to stay living in Sheffield, while working for firms elsewhere, including London," Bramley observes. This trend could be good news for those looking for a better work-life balance after graduation. "Over sixty thousand students each year come to study here," he reveals, "and many want to stay afterwards because it's such a nice place to live and the cost of living to wage ratio is reasonable, which is unusual when compared to other large legal centres."
With 11 years of teaching under his belt, Bramley is well-placed to advise graduates considering the next steps in their legal education. "My personal opinion is that if I was planning to start postgraduate education within the next ten months or so, I would choose the LPC because it's an established course and most importantly, you are granted up to three attempts at all the assessments," he advises. Bramley refers me to the early SQE1 pass rates published in January, which saw 53% of students pass. "I think the biggest challenge at the moment is that we are still in a transitional period," he tells us.
For those with some Qualifying Work Experience (QWE) to their name, the Solicitors Qualifying Exam (SQE) could be a quick way of getting qualified. The new changes brought in by the regulator enable aspiring solicitors to circumvent the formal training contract process and undertake QWE at up to four organisations, including law firms, pro bono centres and legal charities. "I think armed with QWE, students are probably better placed to pass SQE 1 and 2 via a preparation course and some revision," he says. Benefits also exist for those considering the apprenticeship route. "The SQE could open up the legal profession to graduates more than it is at present," he says, "obviously, they will still need a graduate degree to take SQE but it potentially opens up the idea to some candidates who weren't thinking about going into the legal profession."
Another string to Bramley's bow is his involvement with the Sheffield Legal Hackers, a group which aims to bring together the legal and tech communities to solve legal problems and develop creative, practical solutions. "Traditionally these areas can be silos," he explains. "The lawyers don't understand the technologists, who in turn don't understand the lawyers — unless you've got a background in both." Bramley is keen to share his interest in legal tech with his students, to fully prepare them for the future of law. "I'm really interested in legal tech and trying to demystify legal tech," he says. "I always encourage students to read Richard Susskind and attend legal tech events."
With the UK potentially entering another recession, how can students and graduates prepare for their future careers as lawyers? "One positive thing is that there appears to be an increasingly employee-focused market at the moment," he tells us. "The balance of power lies more with employees, who are increasingly saying, 'I don't want to travel. I don't want to move to that city. I value my work-life balance more.' So there is more scope for employers offering flexible working arrangements now."
The other benefit he highlights is the greater array of options that today's graduates have. "When I graduated you essentially became a fee-earning lawyer in the form of either a qualified solicitor or legal executive," he says, "but that's fundamentally changed now. There are a lot more opportunities and increasingly students are seeking employment in other areas than traditional fee-earning work."
Gareth Bramley will be delivering a talk at the commercial law session of the Legal Cheek Winter Virtual Vacation Scheme 2022, taking place from Monday 5 December until Friday 9 December 2022. You can apply to attend the scheme, which is free, now.
About Legal Cheek Careers posts.