John McKeown, Employability Advisor at ULaw Manchester talks writing concisely, assessment centres and handling rejection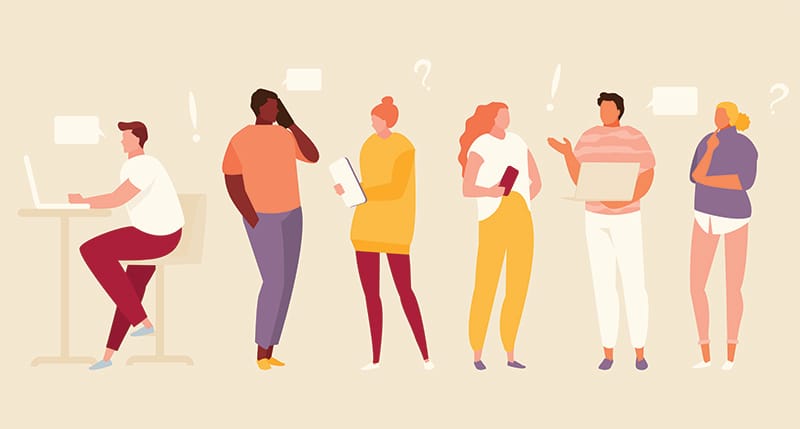 With application season in full swing, students and graduates are likely crossing off their first few submissions, perhaps procrastinating their next one or anxiously waiting to hear back from their dream firm.
Ahead of his appearance at this week's in-person Legal Cheek event in Manchester in partnership with The University of Law, John McKeown offered his insights and advice into the application process, calling upon his wealth of experience in careers consulting. From what the Manchester legal market can offer aspiring lawyers to Qualifying Work Experience (QWE) and struggling with feeling overwhelmed, McKeown spoke to Legal Cheek Careers about important questions that those applying to law firms might have.
Can you tell us a little bit about your background, and what you enjoy about working in employability?
I've worked in a range of different roles within the careers world since I first qualified 18 years ago, including working in a large FE and HE college for 12 years. I particularly enjoy gaining an insight into a person's own story and then helping them make the right decision about the next career step, then supporting them to get there.
What is it about the Manchester legal market you would bring to the attention of someone who is keen to explore the opportunities available?
Manchester has evolved into the second biggest legal hub in the country after London, which has been a real positive for the city. The majority of major national firms have chosen Manchester to set up their northern operations, which alongside investment from global firms such as Freshfields means that aspiring lawyers no longer have to go to London if they want to work for high-profile firms. Many of the firms have a national and international focus but also have a strong regional identity. Applicants need to remember to keep the balance of this in their applications.

Qualifying Work Experience (QWE) under the new SQE regime has made the route to qualification a lot more flexible. What support does ULaw Manchester offer its students who want to qualify using the QWE route, rather than the more traditional training contract route?
We support students to understand the key features of QWE – including how/where to obtain it, SRA competencies, how to evaluate an opportunity and plan a portfolio of experience to suit their wider career objectives. Our Pro Bono service designs opportunities to allow students exposure to many of the key skills noted on the Statement of Solicitor Competence and supports students in both the development and recording of the competencies gained. You'll receive four weeks guaranteed Qualifying Work Experience (QWE) within our Legal Advice Clinics if you are studying our LLM Legal Practice (SQE1&2) or MA Law (SQE1).
With vacation scheme and training contract applications now in full swing, what is one common mistake you've seen students make on their applications?
A lack of focus on the specific appeal of the firm they are applying to. Firms are far more impressed with applications that show the candidate has done their research on the firm and demonstrate clear reasons for applying, than an application with a generic feel that could effectively be sent to almost any law firm. Showing you know just what they do and how training with them might be different than training elsewhere is vital to getting their attention and making the shortlist.
What advice do you have for those who are feeling overwhelmed during application season, and perhaps struggling with rejection?
Try to first identify the areas of law that interest you and the type of firm and location you might like to work in. Doing so will help you to sift the range of options out there and come up with an effective shortlist of potential employers. You can then focus on the opportunities they might have available and really work on tailoring your applications. If you encounter rejection, then while it might be disheartening, try and accept that it is part of the process and that no-one can expect a one hundred percent success rate in these things. Also, try and get feedback following an unsuccessful interview whenever possible, so you can learn from the process.
Applications often include limited word counts and it can be a challenge to express yourself in 200 or 300 words. How do you recommend applicants convey themselves concisely yet effectively?
Firstly, pay close attention to paragraph structure. Try to start each paragraph with a clear signposting sentence setting out its purpose, with the rest of the paragraph to expand and support this. This way it helps your writing to stay focused. Also, redraft and redraft; it can be surprising how often information is duplicated or is surplus to the requirements of the question. Additionally, getting someone else to read your application can also be a great way to point out things you might have missed. The ULaw careers team are happy to provide students with reviews of their CV, cover letters or applications throughout the year.
What tips do you have for those going into assessment centres for winter vacation schemes in the coming weeks?
The approach to assessment days can differ significantly between firms in terms of the range of activities they might employ and the duration. You do need to prepare as much as you can for a range of eventualities including group tasks, presentations, written tasks or case studies as well as an interview. I'd recommend preparing a bank of examples of your skills for the interview and brushing up on your commercial awareness of topical issues. For the group tasks, make sure you take an active part; don't try and dominate but ensure your contribution is heard.
Lastly, what has been a memorable moment in your career thus far?
Having joined ULaw during the Covid period and working under lockdown restrictions for such a long period, it was an extremely satisfying experience to see so many students return to campus for our first post-lockdown careers fair in years.
John McKeown will be speaking at 'In-person workshops and networking in Manchester — with Clyde & Co, Travers Smith, TLT, Mills & Reeve and ULaw' taking place on Thursday 19 October. The event is now fully booked, but be sure to check out our other events.
About Legal Cheek Careers posts.