Top tips to kickstart your career in law
Commercial property solicitor turned ULaw Nottingham dean Helen Avis shares her advice for aspiring lawyers, ahead of her appearance at next week's virtual student event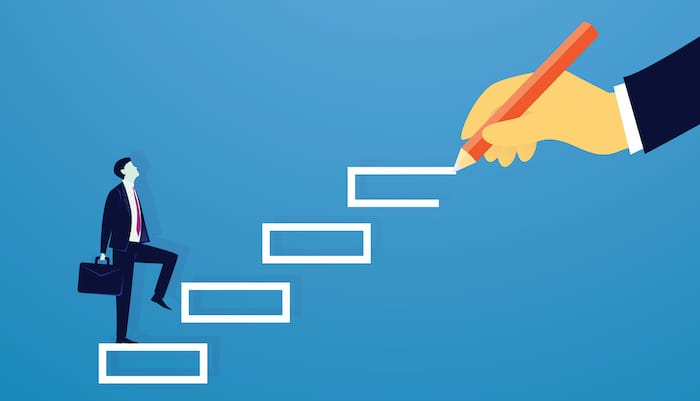 When Helen Avis, campus dean at The University of Law (ULaw) in Nottingham, commenced her undergraduate law degree, her sights were firmly set on becoming a journalist. At the time, Avis felt that studying law presented an academic challenge and would provide something extra to offer editors. By her second year of study, however, she started to consider the more 'conventional' route and began to apply to train as a lawyer.
Reflecting on her experience, Avis encourages students to fully consider their options and to take time making important career decisions. She admits to having initially applied to law firms because she felt obliged to do so. "I would sit in interviews, not quite sure why I was there, and I hadn't done my research," she tells me when we speak. It was only after working for a year for the Performing Rights Society that Avis cemented her decision and committed to pursuing a role in legal practice. "It did take me a while to make this decision", she says, "but having gained some practical experience and becoming really committed to pursuing a career as a lawyer, I interviewed a great deal better the second time round."
Avis trained at a niche London-based firm, attracted by a partner with a global reputation in intellectual property (IP) law, an area that she particularly enjoyed during her studies. However, once in practice, she found that this enjoyment did not translate to practice. Rather, she found herself pulled towards the commercial and property-focused side of the business, despite her previous distaste for land law — a viewpoint shared by many law undergrads. As such, Avis advises budding lawyers to keep an open mind with regards to prospective areas in which to specialise. "Think about what kind of problems you want to solve on a day-to-day basis, and what suits your personality. Do you want to advocate or negotiate?" she asks. Avis confesses: "IP was never going to work for me long-term because it was litigious, and I am very much a negotiator."

It was after qualification that Avis moved her way up the country to an established firm in Lincolnshire, where she continued to develop her legal skills and knowledge, before securing a move to Eversheds Sutherland in Nottingham, specialising in commercial property and agriculture. Having studied and trained in London before developing her career in the Midlands, Avis is keen to discourage any notion that London shadows the regions in terms of legal work.
"The only real difference is the size or brand of the client," she explains. "The quality of work certainly doesn't differ, and that's what I was always interested in. I loved London as a student and as a trainee when I had the capacity to enjoy it, but now I don't have to sit on the Tube to get to work, and within ten minutes I can be in a country park. It is really the intangible life choices that should guide these decisions."
Avis realised that she enjoyed helping the firm's trainees and her assistants grow and develop. A move into legal education, therefore, seemed a natural fit, and Avis went on to design and run a variety of law school modules as well as create bespoke training programmes for local firms' qualified lawyers.
When ULaw's Nottingham campus opened in 2019, Avis jumped at the chance to help develop a new law school hub in the heart of the city. Just one "brilliant" semester in, however, studies were forced online due to Covid. "There's certainly an appetite to get back," she tells me. "My students, my team and I really enjoy being face-to-face."
Avis encourages students at this time to be honest about the lack of opportunity that they have received over the last two years, before taking positive steps to bridge that gap and make a difference. "I would say to any student at this time to talk to your employability team and careers service. See what they have to say and really start to make a plan." Offering further advice, Avis hails the importance of getting involved in pro bono work: "It's a really good way of giving back, but also developing your key employability skills and your network."
Offering some final words of encouragement, Avis is acutely aware of the difficult and competitive environment that aspiring lawyers find themselves in at this time, compared to her own early days in practice. She asks students to remember that "rejection is never personal. Have the time to feel disappointed, but always focus on that reflection and learning to consider what you can do differently for the next application".
Helen Avis will be speaking at 'Secrets to Success Midlands — with Eversheds Sutherland, Gowling WLG, Hogan Lovells and ULaw', a virtual student event taking place on Wednesday 30 March. You can apply to attend the event, which is free, now.
About Legal Cheek Careers posts.