Aruna Verma, Programme Director for the new campus, tells us what to expect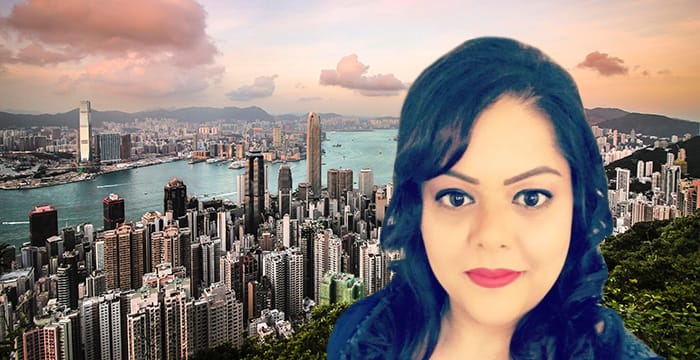 Next week The University of Law's (ULaw) Aruna Verma will join lawyers from Clifford Chance, Herbert Smith Freehills, Linklaters and Mayer Brown for a panel discussion and networking session in Hong Kong held in partnership with Legal Cheek. The student-focused event — which takes place on the evening of Thursday 8 August at Club @28 VIP Bar & Lounge, Crowne Plaza Causeway Bay — will mark the final stage of preparation for ULaw's launch in the city state, one of the world's leading legal and finance centres.
From September, the 'super law school' — which has two campuses in London, and further locations in 11 different cities across the UK — will open the doors to its first intake of Hong Kong Graduate Diploma in Law (GDL) and MA Law students. In October, its inaugural LLM students will start their courses. Further versions of the LLM will be rolled out over the next couple of years, alongside a Legal Practice Course (LPC) to prepare Hong Kong students for practice in England & Wales, and a Hong Kong LLB programme. Full-time and online versions of all the courses will be available.
Aruna is moving to Hong Kong full-time from London, where she has spent the last three years as GDL & MA Law Programme & Student Lead, to head the new programmes. She will work under ULaw's Pro Vice-Chancellor Peter Crisp, one of the biggest names in British legal education, who is spearheading the new Hong Kong campus. The pair will be joined by several other previously UK-based academics alongside lawyers and lecturers from Hong Kong.
ULaw's pitch to students is flexibility, reputation, breadth of experience in getting students ready for practice, international outlook and strong links with the profession. The courses will be geared around preparing students like William Fong, who studied the LLB and LPC with ULaw in London before joining the Hong Kong office of magic circle firm Linklaters as a trainee solicitor.
Fong says:
"The practical nature of the course was the key factor for me choosing to study at ULaw. It showed me a strong appreciation of and focus on the practical and commercial usage of legal knowledge from the very beginning.
"ULaw's new campus in Hong Kong will provide non-law Hong Kong students with another choice to qualify as a lawyer, both locally and potentially in the UK. The online nature of the classes also makes studying easier for those who are already working / have other commitments during the day."
In the UK, ULaw has differentiated itself by, as Aruna puts it, "bringing practice into the classroom", with its courses taught predominantly by experienced solicitors, barristers and judges who combine practice with lecturing. "It's how we make our students stand out," continues Aruna, a litigator by training who still keeps up her practising certificate.
A highly developed and well resourced careers service, led by Director of Employability John Watkins, feeds into this approach while building on ULaw's many ties into practice. "We will be bringing the same focus on employability to Hong Kong, with a particularly global outlook," says Aruna.
That means not only black letter legal training, but also "a focus on commercial awareness, a recognition of the growing importance of technology in practice, plus business and networking skills".
Join Aruna Verma and lawyers from Clifford Chance, Herbert Smith Freehills, Linklaters and Mayer Brown at Legal Cheek-ULaw Secrets to Success Hong Kong on Thursday 8 August, from 5:30pm until 8:30pm. Apply to attend.