Ahead of Secrets to Success London tomorrow with Dechert, Ropes & Gray, Wiggin and ULaw, Legal Cheek Careers meets employment solicitor-turned ULaw Bloomsbury campus dean, Sandie Gaines, to discuss her career journey to date and application tips for summer training contract success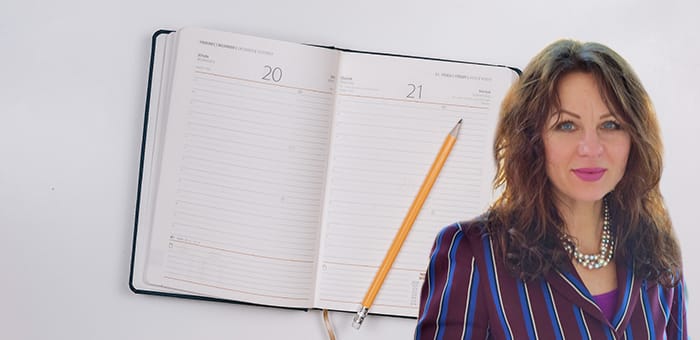 Sandie Gaines had a busy and broad employment practice. In any one week she could find herself delving deep into complex claims, relaying difficult points of law to several clients on the go, engaging in business development initiatives or turning her attention to the urgent twists and turns of a case. When matters turned litigious, she would carefully draft advocacy on behalf of clients for hearings in the Employment Tribunal. "My work was very varied — often I wouldn't know what issues would arise on any given day," reflects Gaines, who is now the dean of The University of Law's (ULaw) London Bloomsbury campus.
Gaines' legal aspirations began during her gap year before university when she decided she was going to pursue law. "I always knew I wanted to be a solicitor so studying law at undergraduate level seemed like the obvious route for me," she says. An LLB at the University of Hull followed in which she secured a training contract offer in her first year. That was with a relatively small general practice in Faversham, Kent, which Gaines then joined shortly after completing the Legal Practice Course at ULaw (the College of Law as it was back then).
Gaines subsequently moved to a two-partner firm specialising in criminal law in Gillingham, Kent. Like many law students, Gaines admits she found criminal law "exciting" but soon realised it wasn't for her. It was at this point she began to look further afield, casting her net wide to potential new challenges. This came in the form of employment law.
She recalls being told by various recruiters at the time that to switch practice areas post-qualification was an "impossible" pursuit. But Gaines didn't back down: "Being told you can't do something is strangely motivating," she quips, and so she spent the next six months "in transition". She completed a short course to "reskill", reached out to colleagues for advice and leveraged the skills she picked up while practising in criminal law (namely court advocacy which she says helps with employment litigation) to land an associate role covering contentious and non-contentious work at a South East firm with a large employment law arm.
Her journey into employment law was, she admits, fairly unusual, and casting her mind back to her first-year self she probably "wouldn't have gone straight into criminal law". She continues: "I was offered a training contract in my first year shortly after completing a summer job there and went straight for it. Upon reflection I would say I should have had more self-confidence and not taken the first opportunity that came my way and considered broader options than the one I took."
For readers who may be in a similar position to Gaines — that is wanting to switch practice areas — her advice would be to carefully plan and research around your target practice area but to also be "realistic". "It's important to set out a framework: think about the skills and knowledge you have, the ones you will require and how you are going to bridge that gap. Make sure to give yourself a long lead time to do so then consider how you will convince a recruiter about your change in direction," she adds.
From then on Gaines continued to specialise in employment law at large regional outfits. Latterly she worked as an associate at multinational law firm Squire Patton Boggs (or Hammonds as it was then before its transatlantic tie-in) in its Manchester office.
"I've worked at almost every type of law firm (excluding in-house). It's important to have a breadth of experience of the different types of firms that are out there but do so strategically. There was a pattern to my career development. It's possible to move too often which can look erratic — so make sure you have a pathway and a clear career goal ahead," she advises.
Gaines' next goal was teaching. She left Hammonds and began at ULaw Manchester in the summer of 2009, first as a lecturer in business and contract law before progressing to operations manager, academic manager and later the campus dean. She transferred to the London Bloomsbury campus two and a half years ago. "London has always been an incredibly buoyant and diverse market. I did experience the Manchester legal market picking up pace considerably — there are lots of large firms setting up offices in the North West which is a great source of work for students," she notes.
Aside from managerial duties, a large focus for Gaines as the campus dean of ULaw Bloomsbury is student employability.
She counts the ability to synthesise and analyse complex information and laws (there's often always some overlap with other areas of law) as skills that make a good employment lawyer. Being able to successfully communicate with and handle clients who may be going through troubling times is another essential in every employment lawyer's toolkit, alongside advocacy as well as negotiation since the vast majority of employment cases reach an out of court settlement.
Gaines will be speaking during Thursday's 'Secrets to Success London' event at ULaw Bloomsbury, alongside panellists from Dechert, Ropes & Gray and Wiggin. There she will shed further insights on her career journey and offer advice to student attendees from her many years in practice. For now, she leaves budding employment lawyers with these snippets of advice:
"It's about demonstrating a tangible interest in employment law and taking every opportunity you can to learn more about the discipline. If you're working in a related area: what have you done to pursue your interest? Have you considered the transferable skills and how these apply in the context of employment law? It's essential to match your previous experience with that which is required of an employment lawyer."
Keeping abreast of employment law developments doesn't go amiss either. Have an understanding of the impact of the scrapping of employment tribunal fees and the monumental rise of the gig economy courtesy of disruptors like Uber and Deliveroo.
When faced with rejection, Gaines advises this: "If the rejection was after interview always request feedback. Take the time to reflect and extract the learning points. Try not to be put off by it — instead see it as a source of information."
Sandie Gaines will be speaking alongside lawyers from Dechert, Ropes & Gray and Wiggin at tomorrow's 'Secrets to Success London' event, held at The University of Law's London Bloomsbury campus. You can apply for one of the final few (and free) places to attend the event now.
About Legal Cheek Careers posts.