Ahead of tomorrow's student event in London, Osborne Clarke environmental partner Matthew Germain shares his forecasts for the decade ahead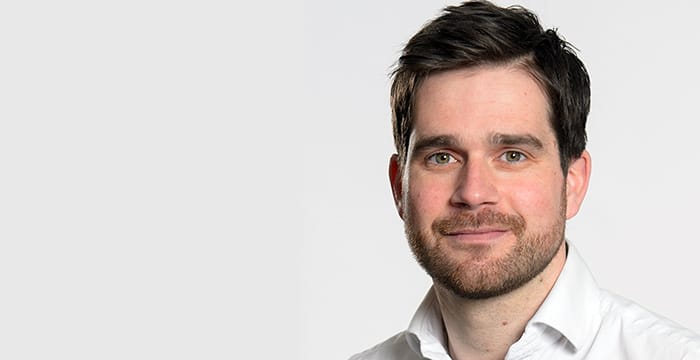 As a history student at the University of Manchester, Matthew Germain confesses he had "no interest" in becoming a lawyer.
"I thought I was going to be a historian," he recalls. It was only during his first graduate job, working for a management consultancy firm, that Germain discovered his current practice area — environmental law. He continues:
"The job brought me into contact with commercial law — which I found really interesting – and on the back of that, after some research, I discovered that there was such thing as environmental law."
For the self-confessed wildlife enthusiast, practising environmental law was an enticing career path. "I wanted to do something that was topical, with real commercial impact, but which also had a wider positive effect," he says.
Now, as a partner in Osborne Clarke's busy environmental practice, Germain helps clients seeking a similar positive impact. As climate change reaches boiling point, mounting pressure from consumers, investors and shareholders drives efforts to better embed environmental, social and corporate governance (ESG) processes into clients' business models. Germain explains:
"We do a lot of work with clients completely remapping their businesses around climate change. It's not just about them having good commercial sense, but it's also how they can do the right thing. Businesses have a crucial corporate social responsibility to society – and our clients understand that."
This new direction can, in part, be explained by government policy, says Germain, who is based in Osborne Clarke's Bristol office. Last year, the government published a 25-year plan to protect the environment, including goals to improve the UK's air and water quality. Last June, it also set out a legally binding commitment to bring greenhouse gas emissions to net zero in the UK by 2050. Now, the government's new environment bill, designed to tackle air pollution and reduce the use of plastics, is making its way through parliament.
Understanding these regulatory changes in real terms can be challenging for clients, who will turn to environmental lawyers, like Germain, to provide clear guidance. "A taxation on plastic packaging, for example, would see more clients increase recyclable content in their packaging so to prevent their products becoming waste. That creates more advisory work for us," he explains.
Meeting the government's "ambitious" carbon targets will require major investment into renewable energy, new infrastructure and 'green technology'. Germain, for example, is currently on advising on a number of significant anaerobic digestion projects, which produce biomethane for our gas and transport networks as well as diverting food waste from landfill. Past project highlights include a major waste-to-energy project, which will convert 100,000 tonnes of waste into renewable heat and electricity.
With a turning economic cycle showing signs of a looming recession, what does this mean for an emerging green economy? "If we enter a deep recession, it will be a real test of the government's intentions. Typically — at least during the last recession — governments' environmental budgets see the biggest cuts during a credit crunch," he says.
But Germain believes the global recession would be different this time around. "The world has changed — climate change is at tipping point. The government wouldn't do things in the same way," he says. A shift away from post-crash monetary solutions (focused on keeping interest rates low and increasing the supply of money) towards new fiscal measures, including government spending and taxation, will likely see further green growth (and green jobs) over the next decade.
Despite forecasts of an imminent financial crisis, however, Germain believes uncertainty will not have long-lasting effect. "Personally, I don't think we will get a deep recession – or one at all. We've found that Brexit has not had a significant impact on financial performance of law firms. There's some economic uncertainty — especially when we get close to cliff edge dates — but we haven't seen any slowdown in work. We've been busy as we have been for the last three to four years," he explains.
Being a "versatile, robustly well managed law firm", with a strong mix of cyclical and counter-cyclical practices means that Osborne Clarke is well-hedged against a downturn, Germain adds.
Looking back at his 17 years with the firm, Germain struggles to name his most memorable case. "There's many memorable transactions that I'd like to forget, with very long hours and lots of late nights filled with anguish. But, overall, I try not to keep a long record of practice," he says. Instead, Germain finds "more satisfaction in the small things", whether it's "unlocking a tough, but straightforward problem for a client" or "agreeing a very difficult principle in a contract that can help to close a deal in time".
Hopeful lawyers should know that environmental law, although highly rewarding, is "not the easiest choice of practice area", Germain warns. "As a junior lawyer in corporate or property, for example, you will do a lot of repetitive tasks which you can quickly master and become quite efficient in. As an environmental specialist, it's rare that you have that repetition. You have to educate yourself on a daily basis, which is quite challenging, but I found it quite intellectually stimulating. No two days are the same," he adds.
Osborne Clarke's international energy and utilities team is one of the largest and most experienced legal teams in the sector. With more than 100 international lawyers, the team provide clients with in-depth expertise in all of Europe's major economies advising on topics ranging from the cutting-edge of distributed generation and system intelligence to contextualising changes to local energy regulatory regimes.
At tomorrow's event, 'The global economy of the 2020s', attendees will hear from a trio of Osborne Clarke lawyers: Ray Berg, UK managing partner, Simon Hobday, energy partner, and Catherine Hammon, digital transformation knowledge lawyer.
About Legal Cheek Careers posts.