Zoe King, dean of ULaw's Bristol and Exeter campuses, discusses the opportunities on offer for prospective lawyers in the South West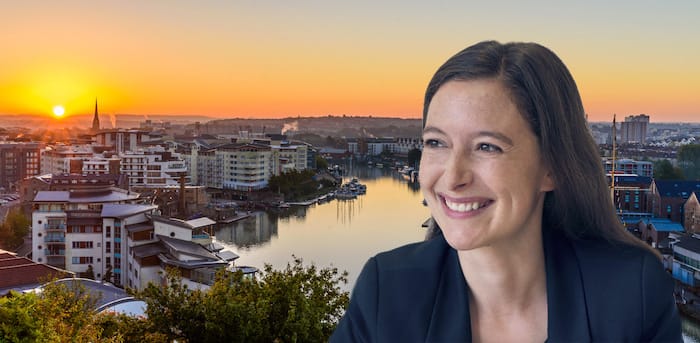 Having initially practised as a solicitor at a large Bristol firm, Zoe King joined The University of Law (ULaw) as a tutor in 2011. Six years later, King progressed to the role of dean and now oversees ULaw's Bristol and Exeter campuses.
When we speak, King tells me about the "varied and dynamic" opportunities available for students in the South West. "There is a lot of innovative work going on here — firms are really at the forefront of legal development," she says.
From projects involving driverless cars to important work in human rights, the region has much to offer. In King's opinion, pursuing a legal career in a city such as Bristol strikes a good balance between cutting-edge legal work, whilst also being able to enjoy a slightly slower pace of life than might be experienced in London.
Bristol is also highly focused on sustainability, having recently published its 'One City Plan'. The plan sets targets for the city to meet by 2050 that will make it a more "responsible" and "sustainable" place to live. King comments on the improvements she has already seen in the city. These include making better use of green space, improving public transport and even encouraging more bees into the area!
The increased emphasis on sustainability is not limited to Bristol, however, but is a theme spreading across the legal industry. King advises students to do their research into the impact that the Green Economy is having on firms, and their practice areas, in preparation for upcoming interviews. Moreover, where students feel particularly passionate about this topic, King encourages them to let it shine:
"It is so engaging to see enthusiasm and positivity coming from an individual and it makes a real difference to the interviewer when they can see that personality coming through."
Another theme we can't escape at the moment is the impact of COVID-19. For King, the inability to communicate with one another in the office has been difficult, and so ensuring that staff continue to have time to catch-up and socialise with one another in order to maintain a strong support network has been of great importance.
For students also, particularly those who live alone or are working internationally in different time zones, making the transition to online learning as easy, interactive and accommodating as possible has been a priority. The speed at which legal education transferred online required a great deal of adaptability from both the students and the tutors, and King notes how impressed she has been with the resilience that both have shown.
Although the impact of COVID-19 on students across the country has been quite disruptive, King encourages them to use this experience to their advantage. "You've had to display adaptability, learn how to cope with tough changes and how to work well in a team where there is physical separation," she explains. All of these are transferrable skills in the workplace and will be highly commended by recruiters and employers, she adds.
King further encourages students to take advantage of the new opportunities that present themselves, such as virtual insight schemes run by law firms or virtual court visits, as these may not have been available pre-pandemic. King also emphasises the importance of keeping up to date with how the changes brought about by COVID-19 are playing out in the legal sector, particularly within the practice areas that you are interested in.
As a parting piece of advice to our readers, King notes the value of innovative thinking and urges individuals to enter into the workplace with fresh insight. "Have your own ideas going into the profession, if you see something that you think could be improved, don't be afraid to voice it constructively — most employers want people to come forward with ideas, drive and enthusiasm!"
Zoe King will be speaking at 'Secrets to Success South West — with Osborne Clarke, RPC, TLT and ULaw', a virtual student event taking place tomorrow, on Tuesday 2 March. You can apply to attend the event, which is free, now.
About Legal Cheek Careers posts.