Nottingham Law School principal lecturer Joy Davies explains her approach to supporting NQs in the context of IP law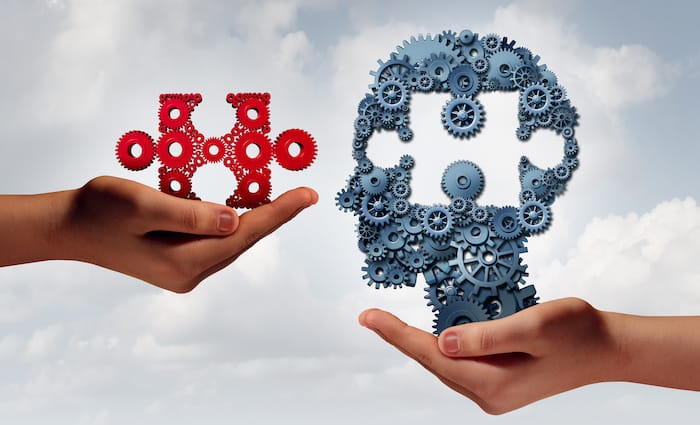 Recently, legal education providers and those responsible for training the solicitors of the future have, quite rightly, focused their attention on the introduction of the new Solicitors Qualifying Exam (SQE). Inevitably, less attention has been given to the post-SQE training needs of this cohort.
But what should junior lawyers expect from post-qualification training opportunities offered by their employer to upskill them for specialist areas of practice?
Filling gaps in post-qualification education and training is not new, however, and is something that Nottingham Law School, renowned for excellence in legal education, has been doing for years.
In this article, Joy Davies, a principal lecturer at Nottingham Law School, explains her approach to supporting newly qualified (NQ) legal professionals needing to accelerate their specialist learning in the context of intellectual property (IP) law — a subject that is popular with undergraduate law students and significantly important in the business world.
The importance of IP law
IP law is everywhere. It protects key aspects of most business sectors therefore both lawyers and their clients need to possess a significant understanding of IP rights.
The practice of designing courses to produce accelerated specialist knowledge in the field of IP for qualified lawyers has existed for 20 years. One of the reasons for this is that the protection and exploitation of IP rights has become a significant discipline of many solicitors' practices. That said, the growing importance of IP for lawyers and their clients is not matched by the pre-qualification IP education available to solicitors, barristers, paralegals and other professionals.
At undergraduate level, IP modules tend to be elective and short and of necessity the treatment of the subject is light. IP does not feature in the core compulsory modules on the LPC or BTC, neither does it feature as a subject area in SQE1 and SQE2. Post qualification, IP is taught by "on the job" experience, sometimes supplemented by short courses.
Such courses have generally followed traditional teaching methods and compartmentalised the categories of intellectual property (copyright, trade marks, patents, design rights and product design), sometimes leading to duplication and lack of clarity for the learner.
This approach is not helpful for the inexperienced professional who needs to upskill quickly. Instead, courses are needed that fit the reality of life as a junior lawyer — something that Nottingham Law School's innovative online Postgraduate Diploma in Commercial Intellectual Property (the PgDipCIP) certainly achieves.
The example of the newly qualified solicitor
The SQE 1 and 2 assessment regime focuses on equipping successful candidates with the skills to know where to look, what to consider and how to structure; to reflect on the depth of their knowledge and develop their skill and judgement. The development of any other skills depends on the aspirations of the NQ solicitor and those of the firms and entities in which they will practise.
Let us look at the example of a hypothetical day one qualified solicitor: Rhodri from Llanelli. Rhodri is 24 years old, a law graduate, and has just successfully completed his qualifying work experience (QWE) and the SQE 1 and 2 assessments. His QWE comprised 12 months with a high street firm and 12 months with a commercial firm in Llanelli.
Rhodri aspires to become a specialist in commercial IP and has, on qualification, joined the IP team of an international law firm in Cardiff. He has no experience of IP in practice. Rhodri needs to develop his knowledge and skills rapidly into thinking like an IP lawyer with a view to becoming an experienced, pragmatic, and mature specialist.
How does Rhodri's new firm achieve an effective contribution from him to the work of an IP team?
Nottingham Law School's approach is to provide him with an accessible, reliable means of accelerated learning which acknowledges the stresses of being newly qualified.
Research by Nottingham Law School's Professor Jane Ching, into the experiences of 0-3 years post-qualified litigation solicitors has shown that:
• "The picture emerging, then is one of individuals at a difficult transitional stage titrating between issues of status and survival in a context where new and perhaps unexpected expectations and responsibilities had suddenly arisen…"
• "The need to survive and pressures on their time produced a very strategic approach to Continuing Professional Development (CPD) activity in particular, including strong opinions about relevance, delivery and level. Choice of CPD activity might be opportunistic, based on compliance or defined by the employer."
• In the context of aspirations, "Whilst reflection was common, without help, it tended to be retrospective and arose only once an opportunity for application has arisen…"
The PgDipCIP has been specifically designed with these findings in mind.
What will the PgDipCIP give the learner?
The PgDipCIP is designed to develop NQ lawyers, paralegals and others into knowledgeable and reflective practitioners in the specialist field of commercial intellectual property.
The intended aims and main outcomes are:
(i) Confidence: The learner will be confident that by developing an understanding of the theories underpinning IP law, they will begin to think like an IP lawyer and will have studied, explored and developed into knowledgeable specialists with experience in commercial IP practice;
(ii) Reflection: Using the tools for reflection, the learner will build on their knowledge and experience by developing into reflective practitioners inculcating the concept of lifelong learning. The learner is encouraged to reflect upon what they are doing and to evidence it by articulating their reflections into a cycle that is meaningful to them for now and in the future.
(iii) Flexibility: The course is offered online with minimum tutor intervention. The learner will say when, where, and for how long they will study. The course designers have ensured the course is relevant, up to date and practical.
Conclusion
Legal education has moved on and broadened its horizons. In acknowledgement of this changing landscape, the design and delivery of courses to achieve accelerated knowledge in a particular discipline needs to ensure that they are accessible for everyone, not just lawyers.
Therefore, if — or when — you are a junior professional seeking to upskill in a specialist area, look out for these design qualities when choosing your next course.
Joy Davies will be speaking at LegalEdCon 2022, Legal Cheek's annual future of legal education and training conference, which takes place in-person next week, on Thursday 12 May at Kings Place, London. Final release tickets are available to purchase.
About Legal Cheek Careers posts.