Nottingham Law School's Professor Paula Moffat discusses the new two-year training requirement, ahead of LegalEdCon next week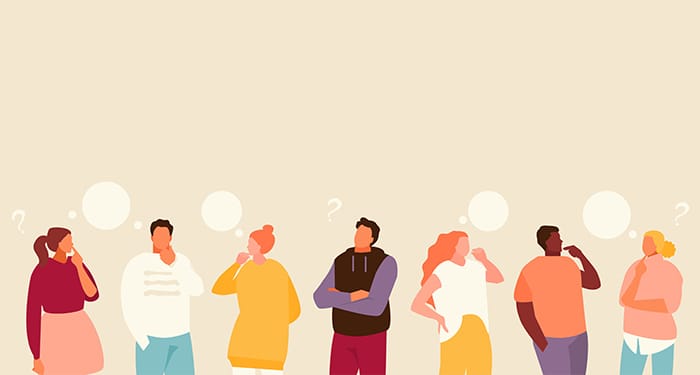 The much talked of Solicitors Qualifying Exam (SQE) is, finally, a reality. Assessment dates have been set and graduates who wish to become solicitors can now apply to legal education providers, including Nottingham Law School, to undertake SQE preparation courses.
Under the new rules, from September 2021, students who have not yet started to study or train to become a solicitor must pass both SQE1 and 2, and the Legal Practice Course (LPC) will no longer be an option (if you are not sure whether this applies to you, check the Solicitors Regulation Authority's transitional training arrangements).
As more information emerges about the wide range of SQE preparation courses on offer, it is becoming easier for students to make informed decisions about their study choices. But making decisions about study choices is only part of the picture: it is not just the LPC that is disappearing, but also the requirement for future solicitors to complete an SRA-regulated training contract. Instead of securing a training contract, students who have not started by September 2021 will now need to complete two years' Qualifying Work Experience (QWE).
It is immensely important for students to understand what might count as QWE at an early stage of their professional journey. Whilst QWE is likely to provide an element of flexibility for students, students will need to look carefully at the QWE on offer and understand how it may be regarded by employers at the point of qualification. Specifically (and with apologies to George Orwell), students need to consider whether all QWE will be equal, or whether some QWE will be more equal than others.
When can I do my QWE?
But before we go on to examine QWE in detail (including what it means for LPC students), it is worth reminding ourselves how the new qualification process works and to see where QWE fits in. From September 2021, there will be four parts to qualification: you must have a degree (or equivalent); pass both SQE1 and 2; complete two years' QWE; and satisfy the SRA's character and suitability requirements.
One of the differences between the LPC route and the SQE route is that the LPC route is linear: students complete the LPC, then the two-year training contract, then they qualify. Under the SQE route, QWE is non-linear: you do not have to complete SQE1 and 2 before you do your QWE. The SRA has said that you can even start collecting QWE now, and "bank it" ahead of sitting the SQE in the next academic year.
For many students, the flexibility of QWE and the knowledge that they no longer need worry about applying for a training contract, will come as a great relief. However, as with all the changes to qualification introduced by the SRA, students should dig a bit deeper to make sure that they are fully informed.
The reality is that there will be a range of opportunities available to students. Some law firms will require their students to complete SQE1 and 2 before joining the firm for QWE, while other firms may offer junior positions which can count towards QWE and enable the junior to study for the SQE while they work.
At Nottingham Law School, we recommend that students take as much advice as they can from the employers and firms that they want to apply to, and ask them what is required to make a successful application. This is important, because many firms are in the process of re-thinking their approach to training. As Alex Smith, partner and managing director at Shakespeare Martineau, says: "The introduction of QWE gives us another opportunity at Shakespeare Martineau to reflect upon our current qualifying work experience programme, what it looks like, how it can be improved and how creative we can be with it."
What is QWE?
The SRA website explains that QWE "must be in roles providing legal services that offer a candidate the opportunity to develop some (or all) of the competences needed to practise as a solicitor".
The point about developing the competences is important: your QWE will need to be meaningful. There is no point taking on work experience that will just involve you making tea or photocopying, because you will be doing yourself a disservice. Although the experience may give you a sense of a law firm's ambience, it will not help you to develop the competences needed to practise as a solicitor.
This means that you need to look carefully at any potential QWE opportunities and see how they map to the SRA's Statement of Solicitor Competence. You will need to do your homework to make sure that anything that you take on will give you the opportunities you need to develop as a professional.
LPC students and QWE
QWE is not just for SQE candidates. If you are an LPC student who has been unsuccessful in obtaining a training contract, you could qualify by completing QWE, provided that you pass SQE2 or, at least for the present, you could compile a substantial portfolio and seek an exemption from the training contract by "equivalent means".
What counts as QWE?
The good news is that a wide variety of opportunities can count as QWE, and that you can collect QWE from up to four different providers. QWE can be paid or voluntary, and can include placement opportunities, pro bono clinic work, work undertaken at a Citizens Advice Centre, paralegal work or a training contract.
Nottingham Law School's Professor Jane Jarman is clear that the flexibility of the QWE means that opportunities for students may arise in unlikely places and will not be limited to the traditional law firms. Jarman thinks that the growth of in-house legal departments supervised by solicitors, especially in the financial services and local government sector, could lead to an increase in qualification in that sector and the number of specialist, in-house counsel. The new arrangements may also provide a useful route to those seeking a career change later in life as the ability to bank QWE gained beyond the traditional law firm could open the door to greater diversity in the profession at all levels.
Who can sign off your QWE?
Your QWE can be confirmed by a practising or non-practising solicitor who has direct knowledge of your work, or a firm's compliance officer for legal practice (commonly referred to as a COLP). It is important to understand what is being signed off: a solicitor who confirms your QWE is not confirming that you have met the competence threshold, as that is for the SRA to assess through the SQE. Rather, the signatory is confirming that you undertook the QWE, that you were given the opportunity to develop some or all of the solicitor competences, and that there are no questions as to your character and suitability as a solicitor.
What happens when you finish your QWE?
Because QWE is deregulated, the SRA does not require seat rotation. This means that you could become an expert in the area in which you want to specialise. The downside is that you end up so specialised that you do not develop an awareness or understanding of how different departments operate and your exposure to differing career paths may be restricted. You should bear this in mind when choosing your QWE because it may have an implication for your future employability.
Under the new rules, when you have satisfied the SRA that you have completed the four necessary components for qualification as a solicitor, you can apply to the SRA to join the roll. Although this will be a joyous moment, it is important to recognise that simply because you can call yourself a solicitor, it does not mean that your firm will recognise you as such. You may find that because you were employed as a paralegal as part of the firm's business model, they do not have a role for you as a solicitor and are not inclined to pay you as one — even though you will have to have a practising certificate if you are providing legal services and want to stay on the roll.
Similarly, even if you are technically qualified as a solicitor and apply to another law firm for a solicitor post, it is possible that they will take the view that you are not properly trained for the kind of work that you are seeking to do. Some law firms have indicated that they would expect new joiners to do the equivalent of a further two years of QWE in order to be satisfied that they are at the necessary level.
Understanding the firm's expectations and how they map to your own is therefore a crucial part of planning your future as a professional, including the period beyond the QWE. Smith explains that Shakespeare Martineau are considering the impact that QWE will have on their ongoing post qualification development programmes. "We have to take into account the fact that we will not only have candidates who have successfully come through our own QWE programme, but will recruit candidates who will have undertaken some or all of their QWE in other organisations. This has also led us to looking at the ways in which we can ensure, through our own competency assessments, that the technical expertise obtained through QWE reflects our needs and expectations."
The need for good advice
There are some real positives to be taken from the new route to qualification, including the flexibility of what can count as QWE. Many of you who have already undertaken pro bono work will concur with Laura Pinkney, head of the Nottingham Law School Legal Advice Centre (a teaching law firm) who thinks that QWE is a significant step in recognising the important, and often complex and challenging, work that is undertaken by law students.
But crucially, you need to embark upon your professional career with your eyes open. You need to talk to firms, your tutors and employability advisors. And most importantly, you need to follow the advice of Nottingham Law School's Professor Jane Ching, who emphasises the need for prospective solicitors to understand the SRA's competence requirements. As she observes, "the SRA only requires QWE to provide you with opportunities to develop at least some of the competences. So you do need to be familiar with the statement of solicitor competence and identify the competences that you know you need to develop, or, if you have yet to take SQE2, will help you prepare for that assessment."
In other words, if your work placement has only amounted to making cups of tea for the boss, that isn't going to cut it for professional life!
Professor Paula Moffatt is director of external engagement at Nottingham Law School, Nottingham Trent University. Professors Jane Ching and Jane Jarman from Nottingham Law School will both be speaking at LegalEdCon 2021, a two-day virtual conference, taking place on Wednesday 19 May and Thursday 20 May, along with Alex Smith, partner and managing director at Shakespeare Martineau. Third release tickets are available to purchase.
About Legal Cheek Careers posts.