BARBRI's Alisa Gray on her time in corporate law and producing training materials for the next generation of lawyers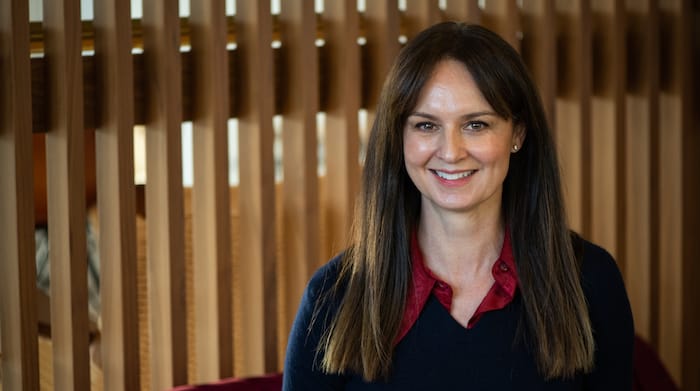 In an ever-moving legal market graduates and trainees need more than just legal training to prepare them for a career in corporate law. Alisa Gray, BARBRI's director of learning, explains the additional skills trainees need.
"A lot of the skills that you need as a lawyer are actually encompassed within an undergraduate degree of any nature," explains Gray, as we discuss the transition many graduates experience moving from the academic world of university to the demanding world of commercial law. "It's about critical analysis, problem-solving, the ability to be articulate both in your oral presentation and in writing, and, fundamentally, being able to take an awful lot of material and distil it into something coherent and useful."
Gray's experience in this area is well-founded. After an undergraduate degree in English from Oxford University, she switched to law, finding that her love of language smoothed the transition. She joined City firm Wilde Sapte (now Dentons) which sponsored her law conversion courses. "It wasn't something that I initially considered as an English student", she recalls, "but whilst Suits wasn't around then, there were other US attorney television series that grabbed my attention and I imagined becoming a solicitor advocate."
Like many trainees, Gray's practice focus changed during her training contract. "I realised litigation actually wasn't for me and instead became really interested in banking and finance work," she says. "It wasn't a practice area I'd considered before but the more I got involved, the more I liked it." After finding her feet in finance, Gray moved to the magic circle firm Allen & Overy, to join their banking and finance team. "I loved it," she reflects. "I worked very hard, but being involved in newsworthy company acquisitions was demanding and exciting."
"The long hours can be tough", she concedes, "but if you enjoy what you're doing and you're invested in what you're doing, it doesn't seem to matter so much."
After moving to Linklaters in 2003, Gray's career focus changed again when she began training their global finance practice teams. This led to freelance consulting work and appointment to her current position as director of learning at BARBRI.
During her career, Gray has seen massive changes take place in the legal industry and the way that graduates access it, but how does the current industry compare with the one she experienced as a trainee? Legal tech is one big change, she muses, "I started to see that whilst I was in practice when we moved from using fax to email. A typical trainee job was checking that documents, often hundreds of pages long, had been correctly sent and received by multiple parties. It was time consuming waiting for these big documents to send. Email revolutionised this process. Legal tech continues to transform the practice of law now, with the advent of drafting and eDiscovery tools to name but two." For trainees though, Gray suggests the work is fundamentally the same. "Being in charge of document execution was and remains a staple job for a corporate or banking trainee. Before, we would go to clients' offices with a briefcase full of documents for them to sign, now you upload them to a platform for signing, but essentially the task is the same — it's just the delivery mechanism that's different," she says.
In her role as director of learning, Gray needs to understand exactly what law firms want from graduates becoming trainees — which is valuable information for anyone currently seeking a training contract! "To be honest, it's a shopping list", she laughs, "but they're aware that it's a long shopping list and they don't want to scare students away!" But whilst knowledge of the law is an obvious baseline, there are other things that help trainees get ahead. Understanding the jargon that comes with different practice areas is helpful, she says, "but what is definitely expected is the ability to slot into a team and to work with other people. It's about managing yourself as much as it is about managing your workload."
The skills that law firms are looking for are broad, and whilst the more technical skills form an essential baseline, it's the transferrable skills that can really propel trainees through their early years on the job. BARBRI has recognised this limitation of technical training and offers its Prep for Practice course as a way of bridging this gap. "For corporate lawyers, there are subjects like business and contract law that are covered to some extent by the SQE [Solicitors Qualifying Exam]", she explains, "but it's not knowledge that would be sufficient in terms of being able to join a practice and be useful from day one on a company acquisition." Corporate law and banking are two areas where you need a lot of knowledge about the world around you in terms of the City and how it operates, and these courses are designed to prepare students for that.
Finally, what advice does Gray have for students and graduates interested in becoming corporate lawyers? "What I wish I'd appreciated when I joined my first law firm is just how much jargon and terminology is used in the financial and business world and how that creates a barrier to entry for junior lawyers," she recalls. "So, I wish I'd been more familiar with that jargon and terminology because that would have helped me contextualise what I was doing quicker. It would have removed a lot of the anxiety around not understanding the bigger picture and allowed me to better enjoy my contribution from day one."
BARBRI's Alisa Gray will be speaking at 'What corporate lawyers do -– with DWF, Goodwin Procter, Squire Patton Boggs and BARBRI', a virtual student event taking place on Wednesday 16 November. Gray will announce BARBRI's new scholarship at the event, which you can apply to attend now.
About Legal Cheek Careers posts.