Empathy, resilience, and the ability to adapt will stand you in good stead, says Irwin Mitchell serious injury specialist Chris Kardahji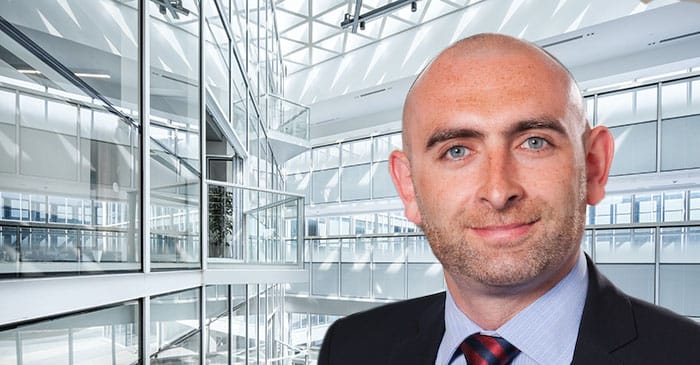 "You need empathy, resilience and an understanding of how to communicate with and support clients," says Chris Kardahji, senior associate and team leader in Irwin Mitchell's serious injury department in Sheffield, when I ask him what makes a good lawyer specialising in this field.
It is clear that a lot of this comes from experience, something which is distinct about Kardahji's career journey. Having studied law at university, he started out as a paralegal at Irwin Mitchell moving up the firm's ranks without fully qualifying for over a decade. Consequently, he has developed many of his legal skills by working in the industry in a very hands-on way. "Irwin Mitchell is a true meritocracy, which allowed me to progress at the firm and gain so many skills early on in my career that you just can't learn at law school," he says.
Empathy and resilience are key ingredients for what makes a good personal injury lawyer. "You are dealing with people who have often been through traumatic events and are possibly at the lowest moment of their lives," explains Kardahji. This means that client care and communication are extremely important.
Kardahji also underlines the difficulty, in some cases, in drawing the line between being a key support in a client's life and being their lawyer. "You often deal with a client for years and become an important part of their lives." It is this that both makes the job rewarding and challenging. "You need to be thick-skinned. The cases often involve distressing incidents which can make the work quite emotionally demanding. It's about learning to balance your desire to support your clients with making sure you protect your own wellbeing." Equally, Kardahji underlines the privilege of being able to improve the lives of his clients. "You really feel that you can make a positive impact whether that's by helping clients through their rehabilitation journey, helping to secure the future of children where a parent has been seriously injured or killed or getting answers and closure."
The emotional strains of the job are greatly lessened by Irwin Mitchell's caring culture. "The firm genuinely cares about our clients, colleagues and the community. Everything we do is centred around those three things," explains Kardahji. The firm's Flexible By Choice Approach, which allows its employees to make the choice about where and when they choose to work, is a good example of how Irwin Mitchell is catering to the needs of its people.
Some of the most important trends in recent times in the field of personal injury are Covid-19 and the expansion of fixed costs. According to Kardahji lockdown saw a big shift to remote working with clients increasingly being comfortable with (and even preferring the flexibility of) virtual client meetings and remote hearings. The courts too have become much more capable of effectively conducting hearings remotely.
A more longstanding issue has been the debate around how legal services for civil cases such as personal injury can balance the need to be profitable with the need to be affordable. "We are seeing the progression of law reform", he explains referring to findings such as those in the Jackson Review published in 2017 that the Ministry of Justice has gradually been rolling out. "We need to confront questions such as how can legal services be efficient and affordable, but also maintain a high standard of client care?".
Looking ahead, technology is also having an impact on the field. Kardahji highlighted how the advent of autonomous vehicles and the popularisation of e-scooters have raised some interesting legal and policy questions. For example, who is responsible for a car crash caused by an autonomous vehicle? Furthermore, there is a growing awareness about the potential for environmental cases, such as those related to clean air, that are likely to involve personal injury lawyers.
So, what is Kardahji looking for in prospective trainees? "I want people who are rounded and really care about what they are doing. Be inquisitive and take initiative. I also value people with a genuine commitment to things they are passionate about such as diversity & inclusion, charitable activities or the environment." Lastly, he emphasised the importance of adaptability for budding personal injury lawyers: "the work can be intense and is constantly moving. It's litigation. Things will be out of your control and circumstances will change. You have to be able to adapt to that and be flexible in how you work."
About Legal Cheek Careers posts.