Ahead of Womble Bond Dickinson's 28 February summer work placement and training contract deadline, three lawyers share their predictions for the new decade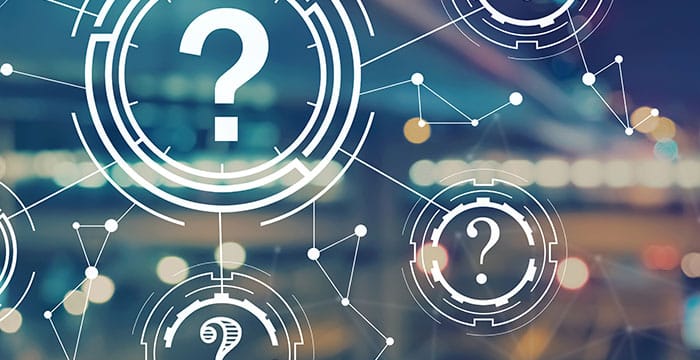 Last week a trio of Womble Bond Dickinson lawyers looked to the future and predicted what the new decade has in store for legal practice.
Taking place at the firm's Bristol office, the panel discussion, chaired by Legal Cheek publisher Alex Aldridge, comprised of Alastair Mitton, partner, commercial IT and technology; Sara Jones, managing associate, property; and first seat trainee Chloe Grant.
Lawtech is here to stay
The panel agreed technology will continue to reshape legal practice, freeing lawyers up to focus on more stimulating work.
Jones offered examples of online platforms for projects, such as HighQ, used to reduce email traffic between lawyers and clients. "We can use these digital tools to cut out unnecessary back and forth for a smoother process," she told an audience of over 50 students.
Although burgeoning tech hubs, like Bristol, will bring about new ways of updating work-flow, a shift towards greater automation may not suit all clients. While some cost-saving clients may welcome a quicker, automated legal service, the majority still enjoy a "bespoke" relationship-driven service offered by lawyers with a history of handling their business, Jones noted.
When advising on more nuanced areas of the law, people still want to deal with people, the panel agreed. "Clients want to get a sense that you understand the ins and the outs, the grey areas of what you're telling them to do," Mitton said. "The law can be quite a blunt instrument and the empathy and judgement lawyers can display is what you pay for," Grant added.
Core skills don't change
Even as the profession faces a wave of tech-led change, law firms will continue to seek out core skills from their lawyers.
Highly sought-after skills include an "inherent curiosity and interest" into the firm's day-to-day operations and clients' business, as well as "persistence" and the ability to really stick at work when times get tough, Mitton explained.
Particularly important is "clarity of thought", Mitton said. Lawyers must have the ability to express risk to clients in plain, easy-to-understand language in a way that doesn't "bore them to tears". He continued: "Generally speaking, our clients just don't want to read reams of legal analysis. They just want an answer. 'Yes' or 'no' — if 'no', why not? What do they need to do to make it okay?"
Similarly, Grant stressed the importance of project management. "Everything you do as a lawyer is a project," she explained. With each new piece of work, lawyers must "adapt and evolve" to the competing demands and deadlines of different clients.
Political and economic uncertainty
Although the UK's post-Brexit future remains uncertain, it's departure from the EU has instilled confidence into the public and private sector to invest in new projects, expand business and spend more money. As a result, the so-called 'Boris Bounce' has seen an uptick of work for lawyers.
Jones, for example, recalled the "incredibly busy" period for Womble Bond Dickinson from November to January. "Christmas is a traditionally busy period, but January tends to be slightly quieter as everyone is coming back from the holiday. We haven't seen that break in our work, it's been very full on," she said.
Such certainty may be short lived, however, as mounting concerns of a global recession looms over 2020. How Womble Bond Dickinson handles a possible downturn is "tied to the fortunes of our clients," Mitton explained.
Retailers, for example, are making the most of poor market conditions, said Jones who pointed to the firm's client A.S. Watson, the health and beauty super group which includes high street names, such as Savers and Superdrug. "Rather than scaling back, these stores are on the up, acquiring quite heavily and trying to secure premises at lower rents. They want to capitalise on the fact other competitors are exiting the market and landlords need tenants with good covenants and are willing to do good deals on that basis. It's not all doom and gloom," she explained.
The Green Economy
The future is green — and lawyers must capitalise on emerging opportunities, the panel agreed. For example, the infrastructure needed for British drivers to go all-electric in line with the UK's net zero carbon emission goals, such as increased charging points for electric vehicle charging, is "quite staggering in terms of scale", Mitton noted.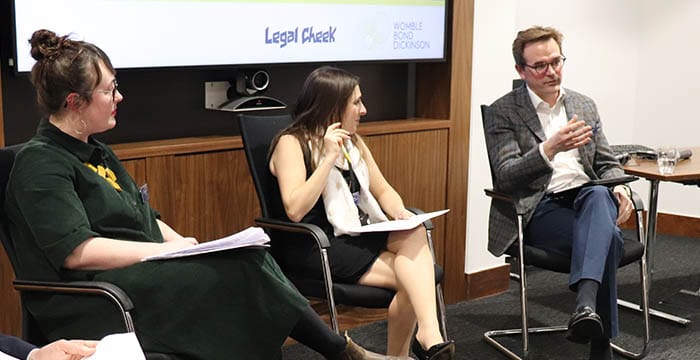 Having already declared an ecological and climate emergency, Bristol's focus on sustainability makes it an attractive destination for green-minded lawyers. "I think it's indicative of the sort of people that live and work here," said Jones, pointing to Bristol's title as the recycling capital of the UK. "I think we are really conscious as a city that waste is a huge problem, and that we need to be mindful of it in the way we work and live," she added.
More generally, Bristol, described by Grant as being "compact, but vibrant", offers greater balance between work and life. Lawyers, for example, handle high quality work on par with London, without the demanding hours and expensive living costs. Meanwhile, Bristol's quick transport links to the capital are convenient for conducting business. On the morning of the event, Jones explained how she met a client in London for 9am and was back working at her desk in Bristol by the early afternoon.
What does the future hold?
When it comes to scanning the horizon for new opportunities, according to Mitton, the key questions lawyers must ask themselves are: Where are things going? What are going to be the key challenges for those developments? And can you position yourself to be ready for them when they arrive?
Lawyers, for example, were preparing years in advance for anticipated uptick in work following the introduction of General Data Protection Regulation (GDPR). "You couldn't guarantee the work was going to be there and you had to make sure you invested early enough to be in a position when it came, so there's always a bit of risk there," said Mitton.
Looking to the decade ahead, Mitton questioned the legal implications of rolling out 5G, the superfast fifth generation of internet services, across the UK. "That unleashing of connected devices and what that will enable people to do with them, will have a huge impact on businesses," he explained.