Ahead of tomorrow's Living Room Law virtual conference all about lawyers who are doing things differently, Daniel Lowen, partner and co-founder of Level, shares his career story and what day-to-day life as a sports lawyer looks like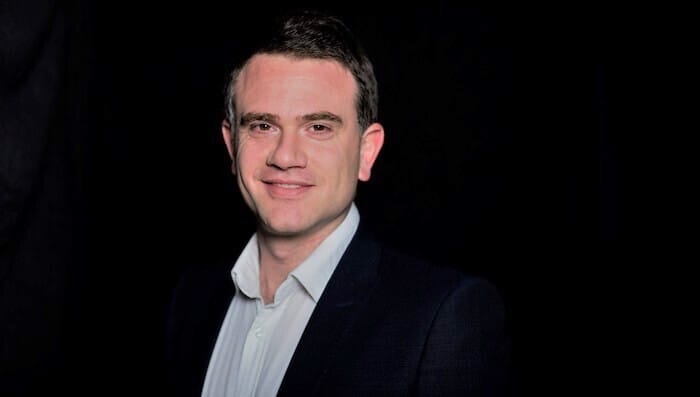 A number of 'NewLaw' firms are emerging, offering lawyers an alternative to traditional ways of working. Level is no exception, allowing its lawyers to work "wherever and whenever", but what sets Level apart is its highly specialist nature — focusing on four key sectors: media, entertainment, technology and sports law.
Level's specific sector focus "really resonates with clients", partner and co-founder, Daniel Lowen, tells me when we speak. "Our lawyers can leverage the brand to demonstrate to clients that they are working within a firm that is very much built for lawyers working in and focused on media, entertainment, technology and sport".
Lowen began his career at a City law firm before moving to a smaller firm to grow his practice in sports law. Whilst working in a traditionally-structured firm, Lowen tells me that he found himself more or less running his own practice. "I was effectively working as a sole practitioner within a traditional firm set-up," he explains. "It became clear to me that for many lawyers like me working in these sectors, clients rely on our industry knowledge, experience and expertise, forming meaningful and trusting relationships with their legal advisers, but there was no need for the frills, significant cost-base and constraints of the traditional law firm set-up."
Founding Level has given Lowen the ability to develop his own practice and serve his clients in a better way, free of the policies, politics and rigidity inherent in traditional firms. A sense of 'entrepreneurialism' pervades the firm, which has allowed its ever-growing roster of lawyers to take control of their careers. "Level provides its lawyers with the tools they need to service their clients, free from the constraints of a traditional firm, but also free from the stress and hassle that inevitably results from providing their services on their own," explains Lowen.
Life has changed for him since he co-founded Level in 2017: "There's been a huge shift, which for me has been entirely positive", he shares. Working at Level has allowed him "complete freedom and flexibility". He continues: "Like each senior lawyer at Level, it's up to me to choose when and what I bill clients and I can work wherever, whenever. Overall, the feeling is one of total liberation."
Lowen tells me that when recruiting at a senior level, the firm is on the hunt for lawyers with an established practice, or a strategy to grow a practice, either within Level's key sectors or a practice that overlaps with one of the sectors. With lawyers keeping 75% of what they bill, the financial incentive is clear. Further, Level is looking to develop the next gen of lawyers who want to do things differently, with the recent launch of a training contract that combines work with study for the new Solicitors Qualifying Exam (SQE).
For lawyers looking to develop their practice, Lowen believes that "becoming a senior expert in a certain field requires hard work and dedication throughout your career". He advises junior lawyers to look to proactively shape their career: "Acquire knowledge, grow your industry network and forge relationships — try to make a name for yourself. It's easy to coast through the different stages of your career, but it's so important to be proactive and control career progression where possible, rather than reactive."
Whilst headquartered in London's Covent Garden, Level's lawyers are able to (and do) work from any location. Lowen tells me that Level's lawyers are spread around the country, from Suffolk to Sunderland. A common misconception about remote working can be that personnel don't feel part of a team, but Lowen tells me this couldn't be further from the reality of working at Level. "We don't believe that merely sitting in the same office as one's colleagues is what creates a collegiate culture," says Lowen. "For us, it's about fostering a genuine sense of being part of a team and because we don't all work day-to-day in the same location, we're even more focused on this. We are constantly devising new ways to bring our lawyers together." From talks to quizzes, yoga classes to gin tasting, and even a firm ski trip to Verbier — "there's an incredible sense of collegiality at Level", Lowen remarks.
As a sports lawyer, with a particular focus on the football industry and talent representation, Lowen spends his days working on a wide range of matters, running a multi-disciplinary practice. "In the morning I could be advising a club on a player disciplinary matter or an agent on the transfer of a player and in the afternoon, I could be reviewing an endorsement or image rights deal or working on a multi-party dispute." Last summer, for example, saw him negotiate Pierre-Emerick Aubameyang's contract at Arsenal, amongst many other high-profile transfers between clubs, whilst also negotiating Chris Froome's move to the Israel Start-Up Nation cycling team.
Lowen also highlights the flexibility afforded to him through working at Level. "When you have the ability to work flexibly you have the time, space and inclination to work around life, and conversely, live around work." As a busy dad to three young children, Level's flexible working model has ensured that he has a good family life: "I'm able to spend quality time with my kids and be the best dad I can be. The flexibility afforded by Level allows our lawyers to design the way they work and structure their days as they wish."
Day-to-day life varies greatly for Lowen, but what remains constant is his renewed drive since co-founding the firm: "Like my colleagues, I'm energised and excited by our model, which has given me the ability to undertake engaging, interesting work with great clients, pushing boundaries and innovating, whilst feeling in total control of my professional and personal life."
Lawyers from Level will be speaking at Living Room Law, a virtual conference taking place tomorrow afternoon (Thursday 22 April). You can register for one of the final few, and free, places to attend now.
About Legal Cheek Careers posts.