Irwin Mitchell's Padma Tadi-Booth talks key skills and flexible working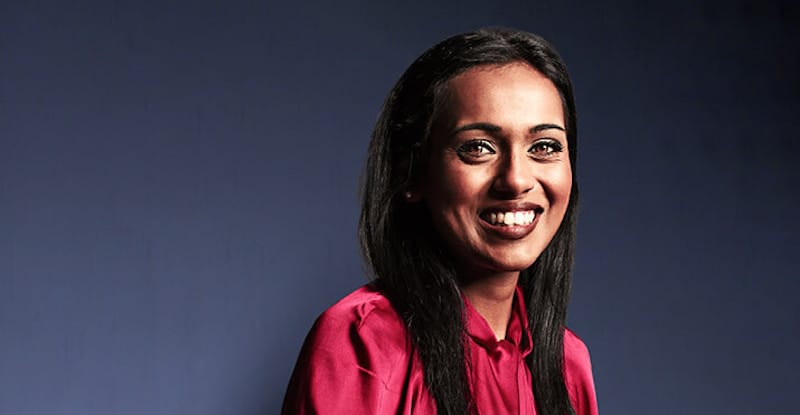 "One of my career highlights would be acting for a large public company in successfully defending claims by individuals who were challenging their employment status," says Irwin Mitchell employment partner Padma Tadi-Booth, when I ask her about a particularly interesting matter she's worked on. The case had a years-long journey traversing the country as it progressed through various tribunals and eventually concluding in the Court of Appeal. "The claim's success would have impacted nearly 2,000 individuals and would have entailed ramifications amounting to millions of pounds for my client," explains Tadi-Booth.
She goes on to reveal that the chance to deal with, what was at the time, an area which was evolving, made the case particularly rewarding. "Not only did we succeed in getting a favourable result for our client, but the case actually clarified some legal tests which applied  — these have then gone on to be considered and used in other cases when considering employment status," Tadi-Booth says.
Speaking more generally about her practice, she tells me that some of her other work involves supporting Irwin Mitchell's corporate team with M&A transactions, and that this can also be very satisfying. "You have the opportunity to work with clients who may have acquired a company, for instance. It's about working with them to complete due diligence into what they are acquiring and how then to merge the cultures and develop their people and operations to maximise the potential of what they've acquired," Tadi-Booth explains.
I was curious to hear Tadi-Booth's perspective on flexible working – something that's rocketed in popularity in the wake of the pandemic. Despite a host of law firms mandating a four day in-office week, she explains that Irwin Mitchell's 'flexible by choice' offers something a bit different. "What this means is that flexibility is not just about working at home or in the office, but also in relation to hours. We recognise that some people might need to start and finish a bit earlier, or later, depending on other responsibilities they have," she says. "Our approach is focused around delivering for our clients, so as long as that is met, we are quite agile when it comes to working." While coming into the office is certainly beneficial when it comes to supervision and team building, the firm steers away from a prescriptive approach to this and leaves it up to what works best for individuals and their team, explains Tadi-Booth.
"In terms of where I see the future of flexible working across industries more generally, I think it will need to be a hybrid approach, where the role allows. You're going to have a certain element, for which you need to be physically present, whether that's meeting clients, team building or developing goals and strategies," she says. "But ultimately, the focus needs to be on what you are there to deliver and how best to do that given what works best for you and the company. This is something the pandemic really shone a light on." With Tadi-Booth herself juggling nursery runs and pickups every day alongside her role as partner at Irwin Mitchell, her perspective is informed by a valuable personal angle, having recently returned from maternity leave.
On her transition from senior associate to partner, Tadi-Booth tells me that her journey was slightly unconventional. "I got made partner, and then also went off to have a baby," she says chuckling. "In most law firms, for any promotion, you have to show that you're already operating at that higher level to a certain degree. There's certainly not an overnight shift, but over time, there's gradually more expectations around team management and finances, business development (BD) and future pipelines. So, it's that people management, BD and involvement in the firm's overall strategy that marks the difference," she explains.
I went on to ask Tadi-Booth about how she managed her new partner role and motherhood, simultaneously. She notes that while it sounds daunting to start off with, it doesn't necessarily have to be in practice. She refers again to the benefits of the firm's 'flexible by choice' policy and advises that it's all about being organised, having a strong group around you personally and professionally on whom you can rely and understanding your boundaries. "You need to know what's when, so that you know what you can move if needed, and what is an absolute must-do. That way you can navigate those priorities and deliver client and personal needs." Communication is also key: "making sure your team know where you are and when they can reach you, and equally, having that dialogue with your clients, is crucial, "she explains.
Discussing the particularly people-centric focus of employment law, and the possibility of navigating emotionally-charged situations, Tadi-Booth also discussed some of the key skills needed to be successful as an employment lawyer. "The main skills are around empathy and adaptability. When you're dealing with individuals, you will often have two cases that are exactly the same, but you'll need to give different advice, because you're dealing with different characters. So, you need to be flexible and think outside the box, looking beyond just the technical legal knowledge — taking into account a particular person's situation, the company they're in and any background personal circumstances triggering their reactions, for instance." To summarise, it's about drawing together commercial awareness and people awareness, she tells me.
On the topic of commercial awareness, I asked Tadi-Booth on the use of artificial intelligence (AI) in employment law, and whether it has applications in procedural aspects like due diligence. "With AI as it currently is, probably not. For instance, there's a case where a company used AI to sift through CVs — it was heavily biased on account of how it was programmed. So, it was filtering out people who probably wouldn't have been if the process was done through human interaction", she explains. While she notes that with development of these technologies, she can foresee employment lawyers and their clients looking to incorporate them, for now, the people-focused nature of employment law necessitates a human element.
Tadi-Booth also spoke about her time at Irwin Mitchell over the past 14 years and why she decided to build her career in Leeds. She tells me that the stand-out features of the firm are its people and its agility.
"The firm is not afraid to test boundaries and is always looking to progress, learn and develop," she says. "For instance, when we became an Alternative Business Structure (ABS) a few years ago, we were one of the first few firms in the market to do that — the firm is very forward-thinking in how it wants to develop as a business. There's a lot of investment into the firm so that we can grow and develop, and that's not just for us, but so that we can serve our clients better."
Finishing up our interview, Tadi-Booth explains that Leeds is a fantastic legal hub – in fact, more so now more than when she began her career. "Leeds is home, so I always wanted to come back here after uni. But it's also a market that's receiving a lot of investment, from top law firms, who are all seeking to establish their presence here, so you're not compromising on the quality of work you can get — the kind of work that is traditionally associated with London, blue-chip clients, for example."
Padma Tadi-Booth of Irwin Mitchell LLP will be speaking at 'The Big Commercial Awareness Themes of 2023-24 — with DWF, Goodwin Procter, Gowling WLG, Lewis Silkin, Squire Patton Boggs and ULaw', a virtual student event taking place on 6 November. Apply now to attend.