Top tips and career insights from four Birmingham-based lawyers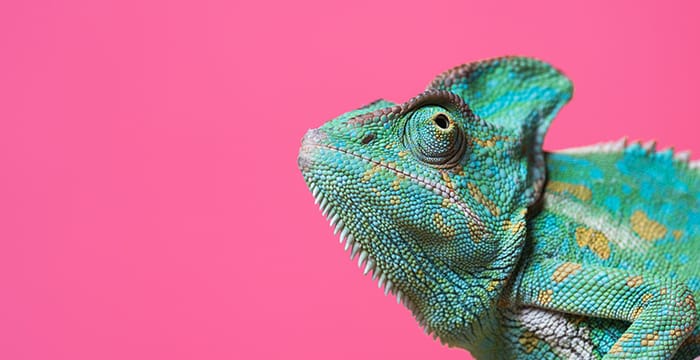 At Legal Cheek and The University of Law's (ULaw) latest student careers and commercial awareness 'Secrets to Success' event, four Birmingham-based lawyers from leading international law firms discussed their journeys into law and gave examples of why adaptability is so important in the legal profession.
On the panel were DWF commercial and technology partner Ben McLeod; Gowling WLG dispute resolution partner Samantha Holland; Hogan Lovells senior associate in real estate and finance Paula Inglis; and Pinsent Masons corporate associate Sophie Thornton.
Choose a pathway that works for you
Finding the right law firm and practice area is not easy and it's just one of the many decisions lawyers must make on their career journeys. You have chosen to study law or non-law followed by a conversion course, you've set your heart on commercial law and now it's time to start applying for different law firms. What next?
Three of our panellists — Inglis, Thornton and Holland — described their non-conventional route to securing the coveted training contract. Inglis graduated from her law degree and spent two years working as an appointments officer at the Royal Institution of Chartered Surveyors before completing her Legal Practice Course (LPC). She emphasised the importance of, in the face of rejections, not thinking 'what's wrong with me?' but rather 'what's right with me?'. She attributed her strong communication skills to both her legal and non-legal work experience, which includes experience in a restaurant and Sainsbury's.
Thornton was at law school during the 2008 recession which meant training contracts were hard to come by — as many future trainees had their start dates deferred. She stressed that students shouldn't fixate on training at large international firms and instead you should be prepared to adapt. She worked as a paralegal at a local law firm where she was subsequently offered a training contract.
Holland credits her adaptable nature to her success in law. When starting her career, her interest was in personal injury. She amusingly revealed this inadvertently once led her to apply for a 'PI position', only to realise during the interview that it was in fact a professional indemnity role. Holland also emphasised the importance of having an open mind, flexibility and the willingness to adapt to your circumstances when choosing which legal practice area to pursue.
McLeod stressed the importance of building one's professional network as soon as possible. The modern training contract provides numerous opportunities to meet and interact with a range of people, both internally and externally, who may turn out to be clients in the future or provide helpful guidance for future career moves.
Global changes
Law firms, particularly international law firms with international clients, are impacted by global changes. The panel stressed how crucial adaptability is when successfully advising clients challenged by issues such as the coronavirus, the US-China trade war and the threat of a recession.
Thornton described how Pinsent Masons' lawyers have had to adapt in order to serve clients impacted by the coronavirus. With the firm's 25 offices across Asia Pacific, Europe, Africa and the Middle East, clients, whose supply chains have been affected by the virus, require holistic, international and detailed advice.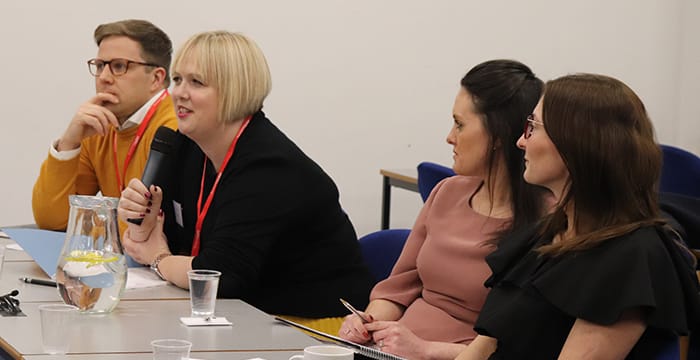 "Recessions, as a general rule, are counter-cyclical for litigators," says Holland. This means that during a recession, law firms will generally see an increase in litigious work and a decline in real estate and banking work. However, she states that in the last recession, this did not happen. Her advice for lawyers preparing for a recession is: it's difficult because the state of play can change day-to-day, but she recommends continuously reviewing the firm's position, thinking outside of the box and putting contingencies in place.
Inglis noted that a team of Hogan Lovells' litigation and intellectual property (IP) lawyers have qualified in the Republic of Ireland to prepare for life after Brexit.
Impact of technology
"Legal technology is a fascinating and exciting ecosystem which could have a profound impact on the way legal services are provided, especially for commercial contract lawyers," says McLeod, a commercial and technology partner at DWF.
McLeod cites advancements in artificial intelligence, contract automation and machine learning as technologies that are already being used to make laborious tasks more efficient. He believes that some tasks traditionally undertaken by more junior lawyers, such as conducting due diligence and reviewing and proofreading contracts, are crucial in developing a broader market awareness and for honing imperative skills such as attention to detail. However, as computers become quicker and more accurate in these tasks, he believes the role of a junior lawyer will necessarily need to change to focus on areas which add value, perhaps involving more human traits such as negotiation.
McLeod also described the benefits of embracing technology by drawing on his recent trip to Barclays Eagle Labs, where he saw a number of presentations from legal tech start-ups including one looking to revolutionise transcription services. Currently, court transcription services are performed using a cassette tape and a transcriber which can mean lawyers wanting to hear the result of a case have to wait to receive the transcription for a number of days after the hearing. The presentation looked at using existing technology to instantaneously transcribe court hearings, thereby providing a quicker turnaround.
So, how do law firms adapt to the use of technology? Pinsent Masons is establishing itself as a professional services firm with law at its core and DWF's recent IPO allows it to invest further in its managed and connected services business, including the recent acquisition of legal services provider Mindcrest. Gowling set up a joint venture with technology company, Purple Frog, so that they could create custom legal technology products and Holland spoke of the firm's plans to include coding in its training. All great examples of firms adapting to market needs and pressures.
About Legal Cheek Careers posts.