What you need to consider before pursuing a career in law
Courtesy of experts from Osborne Clarke, Shoosmiths, Hardwicke and ULaw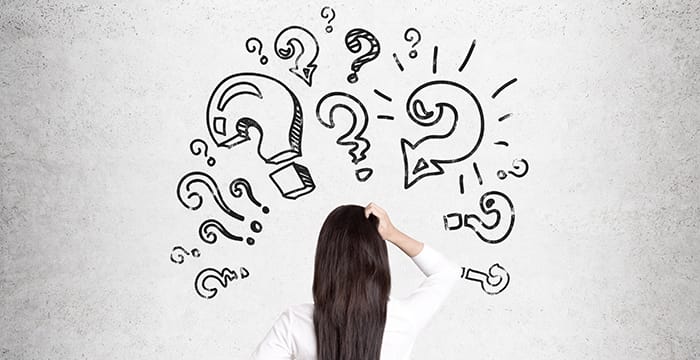 At Legal Cheek's latest 'Secrets to Success' event, held in partnership with The University of Law (ULaw) at its Reading campus, a panel of top lawyers discussed some of the more pressing career questions on students' minds.
On the panel were Jeffrey Chang, a partner at Osborne Clarke; Jonathan Naylor, a partner at Shoosmiths; Andy Creer, a barrister at Hardwicke; and Sarah Pooley, dean of ULaw Reading and Guildford and former solicitor at Slaughter and May.
The typical day of a lawyer
The panellists all agreed that there is no typical day in the life of a lawyer. "It's hard to describe a typical day because something you cannot anticipate will come barrelling through the door", says Shoosmiths' partner Jonathan Naylor. While the uncertainty may sound discouraging, for Hardwicke barrister Andy Creer, this was a huge draw to the bar. She described how last week she appeared in court, undertook some voluntary work at the CLIPS (Chancery Bar Litigant in Person Support Scheme), looked through witness statements and reviewed changes on an embargoed judgment.
Working outside London
The panel quickly debunked the common misconception that there is "low quality work" in regional offices. Jeffrey Chang, a partner in Osborne Clarke's Reading office, shared the benefit of working in an international law firm with a strong domestic presence. He described how the firm's lawyers works across its three UK offices, in London, Reading and Bristol and that there are opportunities to work with the firm's numerous international offices.
There was a discussion of the differing levels of exposure to clients and high-quality work. Naylor described how at a regional office, trainees are given a greater opportunity to get involved with "the good stuff" at an early stage in their career, while ULaw's Sarah Pooley recognised that in a larger London firms, trainees may find that they are relatively small cogs in a big machine — to start with they may find that they are note-takers, not key players, in client meetings.
Getting experience
One audience member put to the panel a conundrum faced by many students, legal and non-legal alike: 'How do I get a job if it requires work experience, but I need work experience to get a job?'. Pooley acknowledged that this can be a vicious cycle but provided three pearls of wisdom for aspiring lawyers.
Firstly, she recommended attending careers-focused events like Legal Cheek and ULaw's 'Secrets to Success' series. Secondly, she advised reaching out to someone in the legal profession and asking to job shadow them for the day. Finally, use any non-legal work experience to showcase your skillset. So that part-time job in Tesco is a fantastic opportunity to show a firm that you have time management and communication skills as well as the ability to teamwork, all transferable skills which are applicable to a career in law.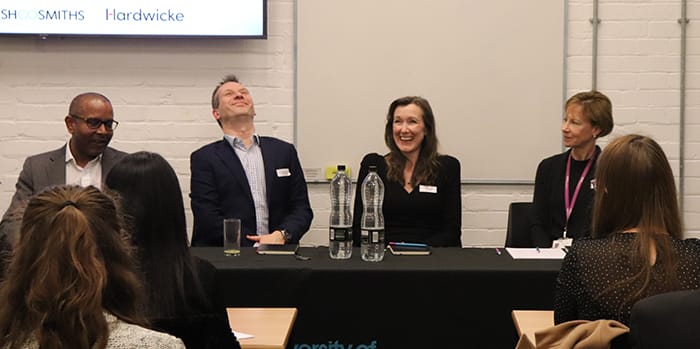 Creer recognised the shortcomings of mini-pupillages in that they can place a financial burden on students and graduates who have to take time off to do an unpaid mini-pupillage. However, she also gave a top tip: sit in the gallery during trials in the Old Bailey or in your local court. These are free to attend, open to the public and will showcase your genuine interest in advocacy.
Agile working
Technology has been utilised by law firms to allow lawyers more flexibility in their work schedule. Shoosmiths chose its Reading office to pilot its agile working initiative. While Naylor believed technology and agile working ensures lawyers can work more efficiently wherever they may be, Chang spoke about the benefit of flexible working and Osborne Clarke's commitment to diversity, as it has been key in boosting female retention, particularly mothers with children who now have much more flexibility around their child care needs and work commitments.
Mental health
Mental health awareness in the UK is on the rise. But how is the legal sector responding? Naylor described Shoosmiths' employee assistance programme which offers a range of initiatives aimed at staff at all levels, as well as its team of mental wellbeing champions. His big tip of the night was to ask trainees about their firm's culture. 'Is the office open plan?' or 'Do senior team members welcome questions?' This is key in establishing whether the firm's environment is conducive to mental health. "Hardwicke encourages junior tenants to look out for pupils", explained Creer, which in turn fosters a collaborative and supportive environment. The importance of mental health support also extends to universities. ULaw has welfare officers based at its various campuses and has counselling services available to its students.
About Legal Cheek Careers posts.