Ahead of Legal Cheek's virtual student event 'Commercial Awareness Question Time — NewLaw and the changing legal market' on Thursday, BARBRI's Tracy Savage explains why the super-exam heralds a new era for flexible legal training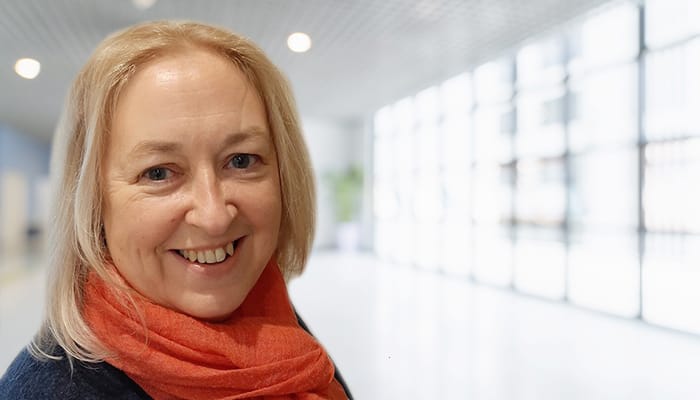 The incoming Solicitors Qualifying Exam (SQE) will offer aspiring lawyers something its predecessor, the Legal Practice Course (LPC), could not — flexibility.
"The LPC takes a one-size-fits-all approach to legal education and training," says Tracy Savage, BARBRI's academic head of UK programmes.
In particular, the rise of bespoke LPC courses, tailored to the training needs of City firms, has arguably created a London-centric attitude towards training. "There's a perception that those that can't make it in the City are left doing high street work. But not everyone wants to be a lawyer doing international M&A or commercial litigation," explains Savage, who was a former solicitor at Staffordshire law firm Kent Jones & Done before becoming an associate professor at the University of Law.
During her time in legal education, she was responsible for the part-time LPC programmes at the Chester centre. "Students are currently pulled through an education system that is primarily designed to produce a corporate end product — and the only way to qualify is to follow this route. But City law firms don't employ all the lawyers in this country," says Savage.
The SQE, which will replace the LPC from September 2021, will challenge this perception. Some City firms will still require non-law graduates to complete a full law conversion course and bespoke SQE 1&2 preparation courses before starting their training contracts — an approach which closely resembles the current route.
But the super-exam also offers an alternative route for aspiring lawyers. Rather than pursuing a traditional training contract, self-funding students will be able to customise their own training through a mixture of legal roles and placements that count as qualifying work experience.
Under the SQE, for example, graduates that would undertake paralegal work while applying for training contracts can now fit prep courses around their work, and use what they've learnt on the job to help them pass the SQE and qualify as a solicitor. "With BARBRI, you can study for the SQE online, rather than face-to-face. This offers flexibility to study in the evenings, during lunchbreaks or around your plans at the weekend — all without having to take time off work," Savage tells me when we speak.

This new route also allows students to decide what they want from a firm before qualifying — from its culture to the type of clients they'll be handling. "A traditional two-year training contract is a long time to be working for a firm that you find you're not happy with," says Savage. Instead, those on the alternative route can essentially interview law firms over a longer period of time. "If you don't like it, you can just move on and find something you enjoy," she adds.
This shift towards greater flexibility echoes the wave of change the legal market has seen over the past decade. Before the SQE, for example, the traditional path to qualification had already been challenged by the emergence of solicitor apprenticeships and the paralegal 'equivalent means route'.
Meanwhile, since the Legal Services Act 2007 established Alternative Business Structures (ABS), conventional law firms have seen growing competition from so-called NewLaw businesses, which utilise technology to find new cost effective and efficient ways of supplying legal services.
With remote-working and video-conferencing quickly becoming the 'new normal', flexibility will be fundamental to the post-pandemic world. "Traditional law firms are now open to doing things differently," Savage explains.
The technology-led changes following COVID-19 are welcomed by BARBRI. Its full suite of online legal courses, including preparation for the Qualified Lawyers Transfer Scheme, meant it was well-prepared for life under lockdown.
"We have so much experience and expertise online compared to traditional providers, who've quickly realised that moving face-to-face teaching online isn't easy. Providing an online experience for students is a much greater task than simply putting a lecture on Zoom. That's not online learning — you have to offer integrated online materials to keep students engaged," says Savage.
Meanwhile, what online SQE courses may lack in face-to-face interaction, BARBRI will make up for with a broad virtual network. "It's not going to be, 'here's a textbook, go away and study and then go to the exam'," she says. Rather, BARBRI's students can connect with others online via touchpoint workshops and will have regular contact with study mentors, all of whom are qualified lawyers.
Unlike traditional courses that run from September until June, Savage reveals BARBRI's SQE prep courses will be closely aligned to the super-exam — offering students greater flexibility in choosing their start date. "When we know exactly when the exams are going to be, all of our courses will be going backwards from that. If the exam is in November, the courses will start 40 weeks, 20 weeks, 10 weeks before that, depending on the course length students choose," she says.
Flexibility isn't the only defining characteristic of future lawyers. Research from the O-Shaped Lawyer Project, based on interviews with leading general counsel, found qualities like communication and emotional intelligence to be lacking in law. As a result, many have argued that these qualities should be included in the SQE. Savage disagrees:
"Even though I agree that those skills are essential for lawyers, I am hesitant to see more things added to the SQE — it's already a huge assessment. I don't see how you would include more training without taking things out or increasing the time and cost of examinations, which would be a disadvantage to self-funding students."
Instead, Savage believes these qualities can be achieved through the alternative SQE route. Combining learning and working, these students will be exposed to the realities of client service early on, where commercial awareness is as important as legal expertise. This could give them the upper hand against typical training contract holders, who won't have the same experience until much later on. Savage concludes:
"These students will quickly learn that clients see legal knowledge as a given. Instead, they want solutions relevant to them. They don't want to know the social implications of tax law from the past 100 years. All they want to know is how much capital gains tax they have to pay and what relief is available to them."
Tracy Savage will be speaking alongside lawyers from F-LEX, Elevate and The O-Shaped Lawyer at 'Commercial Awareness Question Time — NewLaw and the changing legal market', a virtual student event taking place this week, on Thursday 4 June. You can apply for one of the final few and (free) places to attend.
About Legal Cheek Careers posts.