Magic circle lawyer turned The University of Law campus dean Sarah Pooley offers up her advice to students seeking to start their legal careers in London and the South East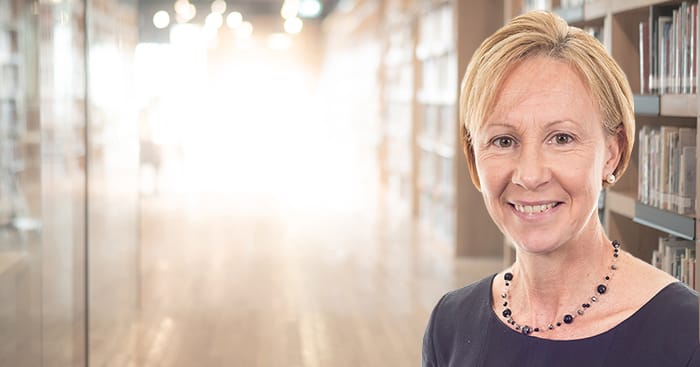 Sarah Pooley, campus dean at The University of Law (ULaw) in Guildford, began her legal career as a trainee solicitor at magic circle law firm Slaughter and May.
Drawn to the client-focused and challenging nature of banking compliance, she qualified into the financial services team before eventually deciding to make the move into legal education. "I came across an advertisement for a position at ULaw (then known as The College of Law). I'd always been interested in teaching in higher education and thought this would be an ideal blend", she tells me when we speak.
Pooley's career has seen her in both London and the South East; starting off as a tutor at ULaw's Guildford campus before a 14-month stint at the law school's Moorgate campus as head of academic staff. She then returned to Guildford to take up her current position as campus dean.
Having spent time in both London and the South East, Pooley is alive to the differing nature of the two areas. When considering the future of London as a legal hub, many factors come into play — namely the impact of COVID-19 and Brexit. In terms of Brexit, Pooley notes that the pandemic has acted as a distraction from Brexit, so we may be yet to see the full impact of the UK's separation from the EU.
On the other hand, COVID has undeniably affected City life. Whilst the Square Mile may have taken a hit during the initial stages of the pandemic, "the legal press now shows things to be looking very positive, both in terms of the deals that law firms are securing, and salary rises, among other things", Pooley explains. "The City is getting back on even terms."
An interesting factor to consider is whether people will want to return to commuting into London five days a week, Pooley points out. Here lies the opportunity for businesses to make savings on office space, as recently seen by HSBC downsizing their office space by 40%. Whether law firms follow suit is yet to be seen, she notes.
When looking at the South East legal scene, Pooley finds it in "good health". In particular, she notes that it has been innovative in its approach to recruiting young talent. For example, Pooley tells me that firms in the South East are increasingly employing apprentices and enabling paralegals to use their time at the firm as qualifying work experience through the Solicitors Qualifying Exam (SQE).
When deciding where to practice, Pooley highlights the wealth of opportunities in both London and the South East. Undoubtedly, the swathe of firms in London offer students a great deal of choice — "highly prestigious firms involved in seminal work", explains Pooley. Equally, firms in the South East "offer high quality training, with opportunities to work with excellent clients on a wide-ranging portfolio of work". What's more is that firms in the South East make an attractive option for those seeking a good work/life balance. Importantly, Pooley points out that "this does not mean less work, but less of a commute than you would get in London".
Reflecting on her own experience of securing a training contract, Pooley says things were "a world away from the hurdles students face today — from video interviews to assessment centres, and final round interviews — it's a very challenging process". This means that aspiring lawyers need to be "robust", Pooley highlights. "It's about being persistent, learning from your mistakes and understanding how to best showcase your skills."
To do this, the former magic circle lawyer emphasises the importance of feedback on those occasions where an interview was unsuccessful. "If you have access to an employability department, like we have at ULaw, take all the advice that you can. Work with your university careers service to develop the areas where you need to improve — whether that's application advice or interview practice."
When it comes to the impact of COVID, Pooley knows all too well the challenges aspiring lawyers face today. "Things have come full circle. When I was a trainee in the early 90s it was also a challenging economic time, we were in a recession and so there were lots of redundancies," she says. "It's highly reminiscent of the situation in the earlier stages of the pandemic."
Whilst the pandemic has inevitably affected students' abilities to complete in-person work experience, Pooley emphasises the importance of transferable skills which can be gained outside of the legal sector. "If you think about the questions often asked in interviews, they are centred around client service, a time when you overcame a difficulty, and situations in which you were under pressure — these are all things that happen outside of the law". And so, Pooley's advice is to seek any and every opportunity to develop transferable skills such as exposure to client facing work and working within a team. "All of these experiences can be transferred to an interview scenario," she says.
Sarah Pooley will be speaking at 'Secrets to Success London and South East — with Baker McKenzie, BCLP, Norton Rose Fulbright and ULaw', a virtual student event taking place on Thursday 18 March. You can apply to attend the event, which is free, now.
About Legal Cheek Careers posts.