Future City lawyer Bethany Barrett examines the escalating row between developers and tech giants, including Fortnite owners Epic Games' legal battle against Apple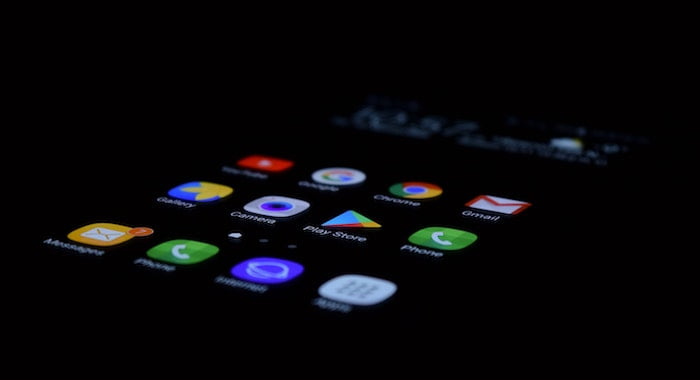 Discontent has been spreading through the ranks of app developers for years.
Why should they be the ones who do everything from the app's conception to continued post-release support and give 30% of all profits generated (either through the original purchase of the app or through subsequent payments within it) to the companies who simply own the market place the app is sold through?
Yet, the issues seen in the current set-up of the market for apps are not unique. This is a system seen across many industries and for many sorts of product and service. Anything from streaming music to buying items from sellers online involves the money you pay being split between those people actually providing the good/service, and those companies which have facilitated the transaction. On the face of things, this makes sense, because companies such as eBay, Ticketmaster and Deliveroo (to name just a few) provide an invaluable platform to smaller suppliers and creators, many of whom could not afford to create a similar experience for their customers on their own.
But herein also lies the issue: many of these larger companies are too large, forming monopolies in their industries and becoming virtually the only providers in their field. In doing so, they also become monopsonies (like a monopoly, but for buying goods instead of selling them). Take this example: if a song is to be a top hit, then people need to listen to it. Nowadays, this means having the song listed on Spotify. Without it, its 130 million premium users (let alone the many more free users) will not have access to the song, representing a serious barrier to it becoming a global chart-topper. In this way, Spotify is a monopoly (because consumers feel they have to use it to have access to the best choice of music in a convenient fashion) and a monopsony (because song-writers feel they have to list their music there in order to have it heard).
The power held by these sorts of companies has, understandably, led to increasing numbers of complaints being made against them. The latest of these is the case launched by the developers of Fortnite, Epic Games. Aggrieved at the so-called 'industry standard' set by the Apple App Store and Google Play Store, they encouraged their users to bypass the 30% commission set by the tech giants through purchasing in-app goods (in this case, virtual currency) directly from Epic Games instead of through the Fortnite app. If users did this, they could purchase the virtual currency at a 20% discount on the price of the equivalent good sold through the app itself. This is a move in clear violation of the rules governing developers using each app store. It was obvious that Apple and Google were not going to take this lying down.
Within hours, the Fortnite app had been removed from both the Apple App Store and Google Play Store. Epic Games' public response to this was telling. Whilst the developer immediately took to Twitter with a clearly pre-planned jibe at an old Apple advert involving a police state, its reaction to Google was a lot more muted, simply tweeting that "more information will be forthcoming soon" regarding Fortnite's unavailability on the Google Play Store. This perhaps reflects the relative amount of blame Epic Games places at the feet of each company whilst the Google Play Store is by far the largest marketplace for apps within the Android ecosystem, it is possible for Android users to access apps on alternative platforms, or even directly from app developers themselves. This process, coined 'sideloading', instead of 'downloading', means that the commission costs charged by Google can be avoided. Apple users, meanwhile, have no choice. They must use the Apple App Store, or nothing.
This is not the first time Apple has been in trouble about its restrictive approach to the availability of apps. In May 2019, the US Supreme Court ruled in favour of a group of iPhone users who were attempting to bring an antitrust case against Apple. They argued that the 30% commission charged through the Apple App Store was passed onto consumers and that Apple was therefore using its monopoly and monopsony power to the detriment of its customers. The Court agreed, allowing the plaintiffs to file their lawsuit.
In June 2020, the EU joined America in voicing its concerns. Fuelled by complaints made by Spotify and Amazon's Audible concerning the impact of the App Store fees to the provision of their own subscription services, the European Commission launched an antitrust investigation into whether such fees violated EU competition rules. The worry is not simply that Apple has the power to further restrict competition within its own market, but that it also has the power — through charging such fee — to restrict the competition in other markets too, through passing on costs to consumers and preventing companies such as Spotify from telling its users about cheaper subscription rates available outside of their Apple app.
With all of these issues adding up, Apple released a new report at the end of July 2020 (commissioned by themselves, but conducted independently) focused on their App Store fees. The report concluded that the 30% charged was in line with that of other App Stores (i.e. Google's Play Store) and digital marketplaces. It also cited that this issue is not one which has risen in line with the growth of online services — traditional, physical retailers typically take a 50% share of all newspaper sales, for example.
This report was followed by Apple CEO Tim Cook's latest appearance in front of the American Congress as part of its ongoing investigations into the level of competition within tech industries. Sat alongside the leaders of Amazon, Facebook and Google, Cook was questioned about the fees charged by the Apple App Store. Defending them, Cook argued that they were vital in maintaining the Apple ecosystem, which in itself represents a supportive platform for developers of all sizes. He also pointed out that the rate of 30% has remained unchanged since its inception in 2008. Whilst the issue of App Store fees may have only been a small part of this Congressional hearing, the message behind the questions posed is clear: regulators are not going to let the monopsony power held by such firms be overshadowed by their monopoly power for much longer. Both are big issues harming consumers and the economy, and both need long-term solutions.
But in the short-term, what happens next for Fortnite? Well, Epic Games have already lodged claims against Apple and Google in the Californian courts. In these preliminary court documents, it is stated that "Epic does not seek monetary compensation" nor is the developer wanting a "side deal or favourable treatment". This honourable stance will play well with the media. The clout held by the makers of such a popular game should not be underestimated by the tech firms as this case develops. However, in an initial victory for Apple, US District Judge Yvonne Gonzalez Rogers has denied Epic Games' request that the Fortnite app be reinstated on the Apple App Store whilst this case progresses through the courts — there is a sense that, especially since Epic Games has complied with App Store rules previously, this situation is one of their own making and therefore they should be prepared to deal with the consequences. This ruling has the potential to shift the media dialogue surrounding this case.
But Apple should not rejoice too soon. The judge also stated that Apple should not prevent other developers from using Epic Games' 'Unreal Engine' software, an element of Epic Games' business which represents another vital profit stream for them. Likewise, despite the early setback, Epic Games has continued to fight Apple through submitting further updates to the Fortnite app which encourage users to circumvent the App Store fees. This has led to Apple removing the Epic Games account from the App Store in its entirety. Epic Games is yet to comment on this latest development.
It will be interesting to see whether the #FreeFortnite campaign results in the biggest change to the market for apps in a decade, or whether it fizzles out to form just another part of regulators' ongoing investigations into the tech giants. In the end, only time will tell who will win in this battle of David and Goliath.
Bethany Barrett is a final-year law student at the University of Bristol and is due to commence a training contract with an international law firm in 2022.