Swansea law graduate Oscar Newman considers the implications of reopening the retail sector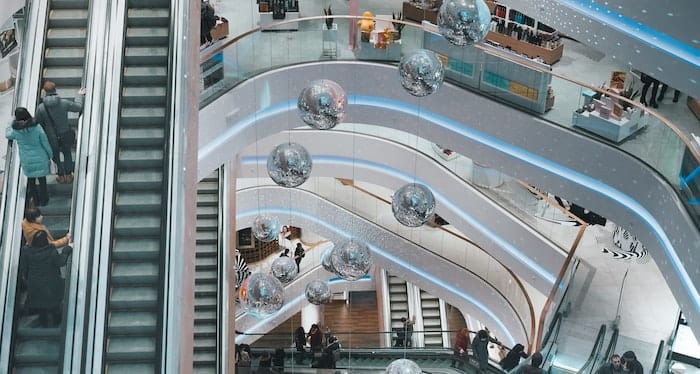 Health Secretary, Matt Hancock, in his tweet last week (below), announced new steps the UK government will be taking, in a bid to reignite the nation's economy:
Good news:

Because we have flattened the curve and protected the NHS, we can start to open up retail – with strong social distancing in place:

Outdoor retail from 1 June

Other retail from 15 June

— Matt Hancock (@MattHancock) May 25, 2020
Up until now, the government has taken several steps to try and mitigate the effects of the global COVID-19 pandemic. The ongoing disorder has touched every corner of the globe; we have seen hundreds of thousands of deaths, large scale shortages of personal protection equipment and consumer goods, the disruption of supply chains and operating businesses. As entire industries struggle not to collapse, the higher powers have loosened their leashes on businesses, namely, the laws governing competition. In general, a positive effect on the supply network has been seen. In consideration of this and Hancock's announcement, retailers beginning to reopen will be hoping to be bestowed similar conditions.
What is competition law?
Competition law, or antitrust law in the United States, regulates anti-competitive behaviour of businesses in order to maintain market competition. Anti-competitive behaviour consists of agreements between businesses which effect purchase or selling prices, for example, discounts and sales; where companies share markets or sources of supply; limit production; or discriminate between customers or against other businesses.
The most serious form of an anti-competitive entity are called cartels — instead of competing against each other, cartels are collaborations between businesses aiming to control and dominate the market, forming oligopolies (little other competition) or monopolies (no other competition). Clearly, effective competition law is essential for a good trading environment, and good consumerism.
Why has the law governing competition been relaxed?
In the UK, the Competition Act 1998 is the main domestic legislation governing competition. The Secretary of State for Business, Energy and Industrial Strategy has the power to relax competition rules; this has been done by implementing Public Policy Exclusion Orders (PPE orders) through legislation. Additionally, the Competition and Markets Authority (CMA), the principle enforcer of the Competition Act 1998, has the power to act with discretion when performing its duty.
As mentioned above, forms of collaboration between businesses may be seen as anti-competitive and unlawful. In a bid to mitigate the effects the nation is facing, the government is partially scrapping this doctrine, aiming to steer the 'essential businesses' into a collaborative effort to resolve supply and demand issues brought by COVID-19. Five industries have been targeted in this temporary fix: groceries, dairy produce, Solent maritime crossings, and the separate health service industries for patients in England and Wales.
Governmental action increases the scope for acceptable behaviour within the targeted industries. Agreements on commercial information, namely, data on stock levels, cooperation to keep shops open, or information on distribution depots and delivery vans, is no longer considered to be unlawful. Supermarkets are of particular focus, hoping that the new measures allowing higher levels of cooperation will enable supermarkets "to work together to feed the nation".
What have we seen amidst the temporary relaxation?
Allowing cooperation and getting it 'correct' from a competition perspective is a complex balancing act. At first instance it may seem a dangerous last ditch attempt to restart industries, pushed to cliff's edge by the economic crisis. With the potential for anti-competitive behaviour leading to a poor trading environment, extinguishing smaller entities, and endangering consumerism, it is no surprise that unyielding checks are present.
In order to qualify under the remit of a PPE order, business must submit their agreements to the Secretary of State for Business, Energy and Industrial Strategy. Upon acceptance, it is required that the Secretary maintains and publishes a register of the notified agreements. Transparency is a policy strongly emphasised in most modern jurisdictions. Publication makes market information readily available; and acts to maintain the integrity of business.
Guidance from the CMA has made it clear that PPE orders are not a "free pass" for companies to act unlawfully. Their internally dedicated 'taskforce' is set to scrutinise the market, identifying any behaviour which still may be considered anti-competitive despite the relaxed laws.
In their guidance, the CMA claims that their intention is to "protect UK consumers from the adverse consequences of the COVID-19 pandemic". Additionally, they will not "tolerate conduct which opportunistically seeks to exploit the crisis". Therefore, behaviour such as 'price gouging' or collaboration excluding smaller rivals falls outside the scope of the PPE orders.
Instead, the list of agreements published by the Secretary of State for Business, Energy and Industrial Strategy illustrates mainly collaboration on logistics, from the likes of Tesco, Asda, Sainsbury's, Waitrose & Partners and Iceland. The aim of consumer protection also appears to have been adhered to; arrangements including creating time slots to aid vulnerable consumers or essential workers have been made. That is not to say that ill-mannered, opportunistic attempts, only to fail at the application stage haven't been made. However this is merely speculation. The UK has seen a tangible drop in grocery shortages over the last three months.
For those businesses already trying to get back up on their feet but do not fall within one of the targeted industries legislated for, there is some confusion. The CMA intends to provide some clarity on enforcing the Competition Act 1998, "to assist businesses in more confidently making their own assessment in the specific circumstances of the COVID-19 pandemic". It has reassured other industries that it will not take actions against cooperation between businesses that are necessary to protect customers. Agreements which meet the following criteria will not be actionable: appropriate and necessary in order to avoid shortage; clearly in the public interest; contribute to the benefit or wellbeing of consumers; deal with the critical issues that arise as a result of COVID-19; and last no longer than is necessary.
This is undoubtedly useful to businesses; nevertheless, it is fair to say that it is broad and slightly ambiguous. It is no surprise that many law firms have jumped on the opportunity to provide bespoke advice on the nascent issue. Businesses must balance disregarding the current opportunity and getting left behind in a treacherous time, against the risk of facing damages if they are overzealous and their behaviour falls outside of the CMA's remit.
What issues will retailers face?
As retail progressively opens, shops, bars and restaurants, not only have to work to implement "strong social distancing measures" as announced by the Health Secretary, but also to consider their own logistical difficulties, parallel to those faced by grocery retailers over the past three months. A basic moral compass points towards implementing targeted exemption policies, parallel to those seen by the five targeted industries.
The British Independent Retailers Association trade group claims many small shops had been preparing to open 1 June 2020, therefore the announced 15 June reopening date is "disappointing". At a time where customers will be wary to return to shops, the arguably imminent 'death of the high-street' may arrive sooner rather than later. Figures from Blacktower Financial Management show that people have increased online spending for groceries by 25.5% during the outbreak. Smaller retailers will be hit the hardest and will not have an easy recovery; return in all likelihood will not be possible for many.
Before COVID-19, the government and the CMA have used discretion when enforcing the Competition Act 1998 with a specific aim in mind — supporting the transition to a low carbon economy. The CMA's Annual Plan for 2020/21, aimed to "support businesses in adapting to climate change while ensuring that markets remain competitive", by communicating to ensure businesses "know how to comply with competition law and do not unnecessarily shy away from those initiatives on the basis of unfounded fears of being in breach of competition law", rather than a harsh strict liability approach.
Insofar, there has been no public announcement regarding competition law and the implementation of new PPE orders specific to the new steps to opening retail. Based on past action and the current enforcement of competition law, I believe it is not likely new PPE orders will be legislated for opening 'non-essential' retailers. However, the guidance given by the CMA will still apply, combined with their attitude of supporting businesses in tackling challenges, the newly opening retailers will have behavioural scope allowing them to regain their footing. Unfortunately, they will inherit the same issues of ambiguity already faced by businesses currently open which do not fit within the remit of the five already targeted industries.
Concluding thoughts
To recap, getting such cooperation 'right' from a competition perspective can be a complex balancing act. Too much restriction may lead to businesses failing; laws too loosely enforced may lead to entrenchment of behaviour which may be considered anti-competitive after this temporary fix, and potentially anti-competitive markets. Businesses must be wary that these measures are only temporary. Particularly for smaller struggling retailers it would not be unforeseeable that they would become reliant on behaviours currently not considered ant-competitive, only to struggle to comply with competition law when the enforcement of the Competition Act 1998 returns to its usual rigour.
Oscar Newman is a law graduate from Swansea University. He is an aspiring solicitor and plans to commence his LLM at UCL from September.