Oxford law grad Jordan Briggs profiles the independent panel tasked with looking at potential reform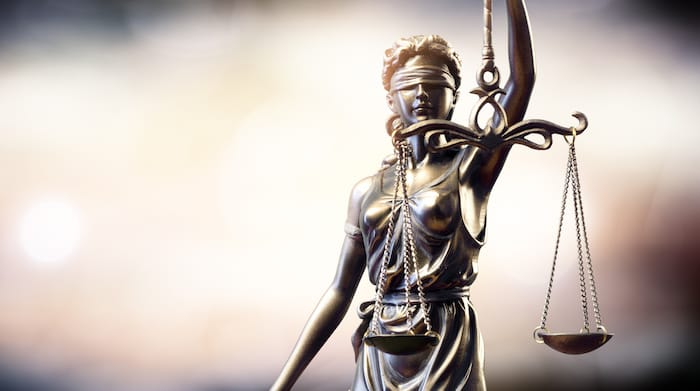 On 31 July 2020, the Ministry of Justice (MoJ) announced that a panel of experts would undertake a review of administrative law and consider whether there was a need to reform the judicial review process.
The first part of this article explains the aims of and political background to this review of administrative law. The second provides detail on the six individuals who comprise the panel.
1. Review of administrative law: aims and political background
The MoJ's press announcement states that the review "delivers on a manifesto commitment to ensure the judicial review process is not open to abuse and delay". The relevant 'commitment' is found on page 48 of the Conservative Party's 2019 manifesto. "After Brexit", the passage reads, a Conservative government would "look at the broader aspects of our constitution: the relationship between the government, parliament and the courts", including "the functioning of the Royal Prerogative" and "access to justice for ordinary people". Several lines later, a commitment is made to "update the Human Rights Act and administrative law", and to "ensure that judicial review is available to protect the rights of the individuals against an overbearing state, while ensuring that it is not abused to conduct politics by another means or create needless delays".
And so, legitimised by these manifesto promises, the MoJ has asked the panel to consider "whether the right balance is being struck between the rights of citizens to challenge executive decisions, and the need for effective and efficient government". Four specific issues will be addressed:
1. "Whether the terms of judicial review should be written into law."
2. "Whether certain executive decisions should be decided on by judges."
3. "Which grounds and remedies should be available in claims brought against the government."
4. "Any further procedural reforms to judicial review, such as timings and the appeal process."
We move now to the individuals who will consider these matters.
2. Panel members
There is significant diversity in the panel members' backgrounds and fields of specialism. In the interests of brevity, our focus will be on members' experience in and publications on administrative law, in so far as they exist in each case.
Lord Edward Faulks QC — Panel chair
Lord Faulks QC is a barrister at 1 Chancery Lane who took silk in 1996. According to his chambers profile, Lord Faulks' practice areas include medical law, personal injury, police law, professional liability and public sector and human rights. From 2005-6, Lord Faulks QC was a special adviser to the Department for Constitutional Affairs on compensation culture. Between January 2014 and July 2016, he served as a minister at the MoJ under Chris Grayling.
Lord Faulks QC has written publicly on administrative law. Two articles are of particular interest. The first, entitled "The Supreme Court's prorogation judgment unbalanced our constitution. MPs should make a correction", was published by conservativehome.com on February 7 2020. Lord Faulks QC criticised the Supreme Court for finding against the government in Miller (No. 2), writing that "the decision to prorogue parliament, however questionable it might have been, was the exercise of a clear prerogative power, the merits of which are the stuff of politics not law". Lord Faulks QC invited parliamentary legislative intervention "to settle authoritatively the non-justiciability of the prerogative power to prorogue… and perhaps also to impose further limits on the scope of that power". Such legislation, he continued "may be the only way to limit the courts' incursion into the political territory".
The second article, entitled "The opportunity to repeal the Human Rights Act, quit the ECHR and bring justice home may not come again", was published on April 26 2017 by the same website. Lord Faulks QC wrote that, having worked with the Human Rights Act, he had "never [become] convinced that it added significantly to the protection of human rights", and that he "could not see why human rights could not be protected perfectly well through the [domestic] common law". Problems with the Human Rights Act, he continued, included "those extreme difficulties with getting rid of terrorists". These problems might be solved, Lord Faulks QC felt, either by introducing a British Bill of Rights, or repealing the Human Rights Act and leaving the Council of Europe. The "braver and cleaner option", however, would be to "leave the Council of Europe altogether, repeal the Human Rights Act and allow our own courts and parliament to protect human rights".
Dinah Rose QC, addressing this appointment on Twitter, stated that while "Lord Faulks QC is a courteous and intelligent man", comments such as those above illustrate that "[h]e's already made his mind up on the issue to be examined by the 'independent' review of administrative law that he's chairing".
Here's Lord Faulks in February, urging legislation to "limit the courts' incursion into political territory". He's already made up his mind on the issue to be examined by the "independent" review of administrative law that he's chairing.https://t.co/yNH1wt1d12

— Dinah Rose (@DinahRoseQC) July 31, 2020
Professor Carol Harlow QC
Professor Harlow is an emeritus professor of law at the London School of Economics, where she has taught since 1978. Professor Harlow became an honorary QC in 1996, was enrolled into the British Academy in 1999 and became a bencher of Middle Temple in 2009. She has written extensively on administrative law and the law of the European Union (including, notably on procedural changes, automation, executive accountability and pluralism).
Whilst it would be reductive to summarise the tone of these works in a single stroke, attention may be drawn to an article entitled "Public law and Popular Justice", published by the Modern Law Review in 2002. Professor Harlow criticised the involvement of 'campaign groups' in litigation, and warned against the politicisation of the judicial process. Campaign groups' involvement, the argument ran, might undermine qualities of certainty, finality and independence for which the legal system is esteemed, and thereby undesirably undercut its legitimacy. Professor Harlow's conclusion was that the great majority of campaign groups should not be granted permission when seeking judicial review.
Vikram Sachdeva QC
Vikram Sachdeva QC is a barrister at 39 Essex Chambers who took silk in 2015. He has taught administrative and constitutional law at Cambridge University and was appointed chair of the Constitutional and Administrative Law Bar Association in September 2019.
Sachdeva has appeared in a large number of judicial review and human rights cases, with considerable experience in the Supreme Court and Court of Appeal. His specialisms include medical law, media law and disputes relating to student loans (as well as matters outside public law altogether, such as commercial and tax law). In NHS Trust v Y, for example, the question was whether Article 2 of the European Convention of Human Rights was breached by clinicians' failure to seek permission from courts before withdrawing clinically assisted nutrition and hydration from a patient in a prolonged disorder of consciousness. R (Tigere) v Secretary of State for Business, Immigration & Skills concerned whether it was a breach of Articles 2 and 14 (of the same Convention) to deny the claimant a student loan.
Sachdeva is clearly well-acquainted with the protection that judicial review and human rights law affords vulnerable claimants.
Professor Alan Page
Professor Page has been the professor of public law at Dundee University since 1985. He teaches constitutional, administrative and EU law at undergraduate level, and supervises postgraduate students on constitutional work. Professor Page has served in an advisory capacity many times. Among other appointments, he has acted as a specialist adviser to the Scottish parliament's Scotland Bill Committee, to the European and External Relations Committee, and to Europe's Office for Democratic Institutions and Human Rights.
Professor Page has written extensively on the Scottish constitution, and on the importance of focusing squarely on the operation of government when studying public law. His 1999 book entitled "The Executive in the Constitution: Structure, Autonomy and Internal Control" detailed the inner workings of executive government in Scotland, from the civil service to the institutions, allocation and monitoring of government finance. In so doing, Professor Page argued that the executive's inner machinations (i.e. co-ordinating and controlling itself) are just as important in the constitutional order as its democratic and legal accountability.
Celina Colquhoun
Celina Colquhoun is a barrister at 39 Essex Chambers. Her specialisms, as listed on her chambers Profile, include "all aspects of planning and environmental law" and "licensing manners". The same source states that Colquhoun "regularly appears as an advocate in the higher courts… in public law cases", which is borne out by the list of cases in which she has appeared. These cluster around infrastructure, development certificates, housing and environmental law. Colquhoun's book entitled "A Practical Guide To The Community Infrastructure Levy" will be released in October 2020.
Nick McBride
Nick McBride is a fellow of Pembroke College, Cambridge. He was formerly a fellow of All Souls College, Oxford. He has written extensively on legal philosophy and the law of obligations (overwhelmingly on tort) and produces guidebooks to help new law students acclimatise to the subject.
An example of McBride's fusion of philosophy and positive law can be found in his 2018 book entitled "The Humanity of Private Law". It is argued therein that the law of obligations is concerned with the flourishing of its subjects and, radically, not with wealth-maximisation or preserving relationships of mutual interdependence.
3. Conclusion
These are the members of the panel that will consider whether there is a need to reform the judicial review process. Lord Falconer, the Labour peer and Shadow Attorney General, stated on Twitter that the Prime Minister expects a response from the committee within five months.
PM just appointed his judicial review limiting committee, chaired by lawyer who wrote after prorogation case courts' JR powers should be curbed. PM expects response within 5 months from committee. Once it's rubber stamped curbing courts' powers another check and balance lost.

— Charlie Falconer (@LordCFalconer) July 31, 2020
Jordan Briggs graduated in law from the University of Oxford. He plans to commence a LLM at the LSE from September. Jordan is an aspiring barrister.