Only time will tell if dividing really means conquering market opportunities, writes Edinburgh University graduate Paola Lindo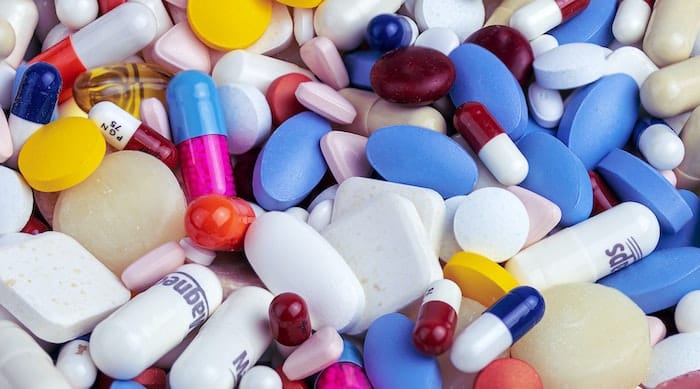 The company that gave you your infant-years' baby shampoo is changing. In a somewhat predictable turn of events, Johnson & Johnson will spin-off its consumer health division within the next 12 to 24 months.
The company has made the decision to restructure partly in efforts to focus on pharmaceuticals and medical devices in the biggest reshuffle of the company since its founding in 1886. The spin-off, or, the decision to split up its consumer products division, comes in concomitance with a larger trend of big companies, like Toshiba and General Electric, to divide so as to create independent entities through the sale of new shares of their existing business.
The Johnson & Johnson consumer product division is not just known for baby shampoo — it is also well-known for their Listerine, Band-Aids, and Neutrogena products, among others. The good news is that we're still going to have the Johnson & Johnson we know and love (unless you don't love the company who has been caught in scandals such as the one involving their controversial ketamine-depression treatment a few years back).
On track to become its own novel company, the consumer division is expected to have a new name, branding, and separate management, as is usual with company spin-offs of this nature. According to a Johnson & Johnson statement, the break-up is aimed to increase efficiency in capital allocation so that each company can tailor its resources to be more suited to each independent entities' goals, as well as to offer investors in each company a more targeted investment opportunity experience. Lastly, and more importantly, when talking industry trends post-Covid-19 pandemic, the division is an attempt to better manage new industry trends for patients and consumers.
And, although many have pointed towards the lawsuits Johnson & Johnson faced amid accusations of their Baby Powder consumer product allegedly causing cancer, company spokespeople have affirmed that the spin-off scheme has nothing to do with potential malpractice. "It's important to state upfront that today's announcement is separate and distinct from the talc liability and bankruptcy proceedings that were announced a few weeks ago," was the comment chief financial officer Joseph Wolk issued in regard to carcinogenic concerns.
Instead, the pandemic bringing in momentum to the pharmaceutical industry should be looked at as the main factor driving the company's partition. An April IQVIA report tells us that the global medicine market is expected to reach about $1.6 trillion in total market size in 2025, although muted growth is predicted as different countries shift to "post-pandemic" socioeconomic spheres. With this in mind, it makes sense; even companies like AstraZeneca, which are smaller and newer in comparison to the big Johnson & Johnson giant, are taking the bait of growth opportunities, as they prepare to migrate from a not-for-profit vaccine arrangement to enter the commercial world full-force.
The fissure of Johnson & Johnson is only a natural result of decades of insider industry know-how, equipped with the understanding of their ownership of a large, internationally-renowned name across the medical field and faithful consumer base spanning several generations and demographics. Indeed, last week, Time editors announced that the Johnson & Johnson Covid-19 vaccine was selected as one of Time's best inventions of 2021. It is this sort of commendation, these sort of results, that will lead a company to know that their spin-off will perform perfectly and go well with their investor portfolio, be it old or new stakeholders in their grasp.
In regard to the whole commotion, it is the words of the executive chairman of Johnson & Johnson that ring true. Alex Gorsky, in a statement, mentioned that throughout its history, Johnson & Johnson has delivered results for their stakeholders. This deliverance, however, has only meant that they must "continually be evolving" to "provide value today, tomorrow and in the decades ahead". Indeed, only time will tell if dividing really means conquering market opportunities. It seems, however, that the current boom in pharmaceuticals makes the slimming down of Johnson & Johnson a safe bet.
Paola Lindo is a graduate in international law and international relations from the University of Edinburgh.