Wife must remain in unhappy marriage, Supreme Court rules this week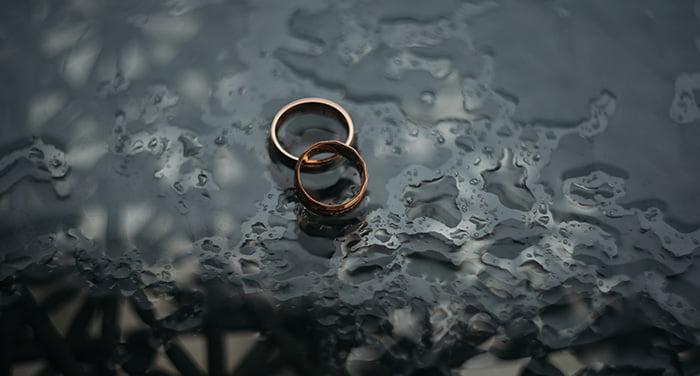 Simple unhappiness is not valid grounds for divorce concludes the reluctant five-justice panel of the Supreme Court in Owens v Owens on Wednesday.
The case climbed its way up to the Supreme Court after a six-year dispute. Now, Mrs Owens has been told that she must remain in her 40-year-long marriage despite feeling "unhappy, unappreciated and upset".
Mr and Mrs Owens, aged 80 and 60 respectively, have been married since 1978 and have two children. They lived together in the matrimonial home, a manor house in Gloucestershire until Mrs Owens had an affair in 2012. She has been living in a nearby property since 2015.
The initial petition for divorce was filed back in 2012 based on section 1(2)(b) of the Matrimonial Causes Act 1973. Mrs Owens claimed that the marriage had broken down irretrievably. Allegedly, Mr Owens' behaviour was such that she could not reasonably be expected to live with him. Mrs Owens presented four allegations: that Mr Owens had prioritised his work, that he treated her without love or affection, that he had been moody and argumentative, and that he had disparaged her in front of others. Mr Owens denied all allegations, attributing the breakdown of the marriage to her affair.
Either way, Mrs Owens was unhappy with her marriage. So why did her petition not succeed? The Supreme Court even acknowledged that "almost every petition under the subsection will succeed… the petitioner will be encouraged at the hearing to give no more than brief evidence in relation only to a few allegations of behaviour".
Lord Wilson said in his judgment that such cases revolve around an evaluation as to whether it would be unreasonable to expect the petitioner [Mrs Owen] to continue living with the respondent [Mr Owen]. In the first instance, the Court of Appeal determined that such an expectation was not unreasonable in the Owens case. It concluded that "all 27 of the pleaded examples of behaviour were at best flimsy" and that Mrs Owens, being "more sensitive than most wives", had "significantly exaggerated their context and seriousness." The Supreme Court did not contest this conclusion and the appeal was unanimously dismissed.
Mrs Owens must now remain married to Mr Owens for at least another two years. She could then file a second petition, this time under section 1(2)(e), by demonstrating that they have "lived apart for a continuous period of five years."
In today's world, it appears quite unfair for an unhappy spouse such as Mrs Owens to be refused a divorce. Lady Hale, president of the Supreme Court, commented in her judgment that she found this to be a "very troubling case" and that unfortunately "it is not for [the Supreme Court] to change the law laid down by parliament — our role is only to interpret and apply the law that parliament has given us." Lord Wilson further stated that "parliament may wish to consider whether to replace" the current law.
Following the landmark decision, family lawyers have been quick to criticise the current law of divorce and have called for urgent reform.
Nigel Shepherd, former chair of Resolution, a national organisation of family lawyers committed to non-confrontational divorce, commented:
"In this day and age, it is outrageous that Mrs Owens — or anybody– is forced to remain trapped in a marriage, despite every judge involved in the case acknowledging it has come to an end in all but name… It should not be for any husband or wife to 'prove' blame as the law requires many to do — this is archaic, creates needless conflict and has to change."
Jane Robey, chief executive of National Family Mediation also called for change to these "outdated laws". Indeed, the Matrimonial Causes Act does in fact date back to the 1970s, almost 50 years ago. The five facts (adultery, unreasonable behaviour, desertion, two years separation and five years separation) required to prove fault are arguably quite antiquated and have no real place in today's society. Baroness Butler-Sloss, former president of the family division, said:
"The present law on divorce is not fit for purpose. Most judges do not apply the law as set out in the 1973 legislation; in order to get a quick divorce petitioners have to make allegations of unreasonable behaviour by the other spouse which can be very wounding for the respondent… and extremely upsetting for the children."
Could it be time for a shift to the 'no-fault divorce' system which has long been advocated? One could argue it would alleviate the need for blame and for couples to go to extensive measures just to satisfy one of the five facts for divorce.
Baroness Butler-Sloss introduced the Divorce (etc.) Law review bill in the House of Lords which had its first reading on 18 July, only a week before the Supreme Court ruling. The bill prompts for a review by the Lord Chancellor of the current law, suggesting there be a sole ground for divorce: the irretrievable breakdown of the marriage and a simple application to the court. A subsequent confirmation of the application would suffice, without the need for additional evidence of any fault.
If the bill passes, many unhappy spouses like Mrs Owen will be able to divorce, without having to go through a six-year dispute or having to prove any fault. It's time for change and parliament must sit up and take notice.
Thomas McGrath is a third year undergraduate English and European law student at Queen Mary, University of London.