As part of Legal Cheek's occasional series exploring buzzing legal research across the UK and internationally, today, we report on legal academics exploring the weird world of our 'digital afterlives'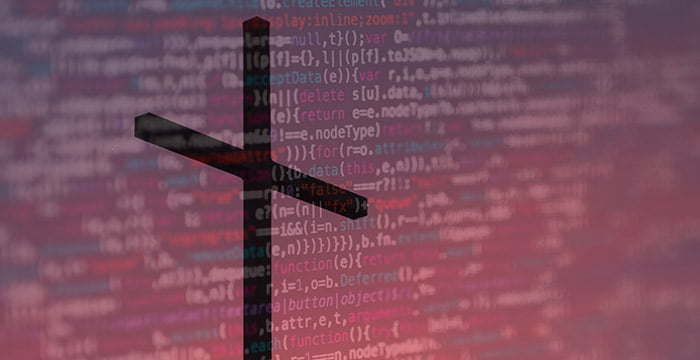 In 2016, an Indonesian youth posted on social media a photograph of himself faceswapped with the face of a deceased man whose body was laid out in a casket at the funeral that the youth was attending. Dubbed "the sickest Snapchat ever sent" by The Sun, the photograph also added dog features to the deceased. Amazingly, there are no specific controls in place to stop this from happening; the deceased's family has little legal recourse.
Consider also a commercial business known as Eternime which offers a digital afterlife service. It offers you the ability to "live on forever as a digital avatar". Its website explains: "We all pass away sooner or later. We only leave behind a few photos … but eventually we are all forgotten. What if… you could preserve your legacy forever? You could live on forever as a digital avatar and people in the future could actually interact with your memories, stories and ideas, almost as if they were talking to you?"
Sounds intriguing and also sounds much like something out of TV series, Black Mirror. But what happens if there is misuse by such companies — or by individuals — of your digital afterlife? What happens if there are mistakes, inaccuracies, or worse, malicious errors, doctoring of photos? They say that they will preserve your legacy, but who on earth (literally) can ensure that they do? There are no specific laws in place on how to deal with any fallout from this.
Recently, in a case involving the digital information of a deceased man which was completely erased from Facebook, it was left to the High Court had to make a rather unsatisfactory order that the social media giant reveal the person responsible for deleting the digital information for the benefit of his grieving partner. This just demonstrates how the law is singularly powerless to do anything.
Academics are concerned about what is rapidly becoming an "industry" in the digital afterlife space, and about what companies and individuals can and can't do. Carl Ohman and Luciano Floridi's arguments set out in their recent paper are philosophical: that these digital images and scraps of our past online are part of who we are, that we have "digital remains" which are as integral to us as our own "organic remains"; digital remains are not our property, they are "us". If so, then it is possible to put in a framework to ensure these new remains are respected. Ohman and Floridi use the example of museums and archaeological remains where specific ethical codes of conduct now govern the rules on human remains.
Ohman tells Legal Cheek:
"We have had this situation before, earlier in the 20th century, when archaeologists were incredibly cavalier in their attitude towards human remains, bones and skulls. They would identify burial sites and just dig them up! But these actions have been curtailed. If you now want to put on a display of a body you have to bring in experts and policy people to fully appreciate the different cultural values attributed to the remains."
Dr Edinja Harbinja, researching at the University of Hertfordshire explains in her paper how the UK is lagging behind other countries which have introduced "post-mortem privacy":
"Historically, we have not had laws protecting a deceased person because there has been this idea that once you are dead, you cannot suffer harm. But there does need to be a change in the law."
The US, Germany and France are just some of the countries which have introduced specific legislation with different types of powers and mechanisms in place to protect digital assets after your death.
Part of the problem raised by these digital remains of ours is that the organisations engaging with them are in the commercial space unlike our organic remains which rest (in peace, hopefully) in the public space, in churchyards or crematoria. It may be that we develop a public space for our digital selves too, a natural extension of the treasure trove at the National Archives in Kew where generations seek out records of their ancestors.
In the meantime, it will be left to aggrieved bereaving families and friends to try and intercept the commercial gain trampling over digital remains of those we loved. As Ohman says: "Remains may have economic value but they also have historic value, personal and familial value."
This is the third in an occasional Legal Cheek Journal series, looking at new and interesting legal research. If you are working on a paper or research which you'd like to share with Legal Cheek, email us.