UCL graduate and aspiring barrister Atticus Blick explores the case of the former ISIL teenage bride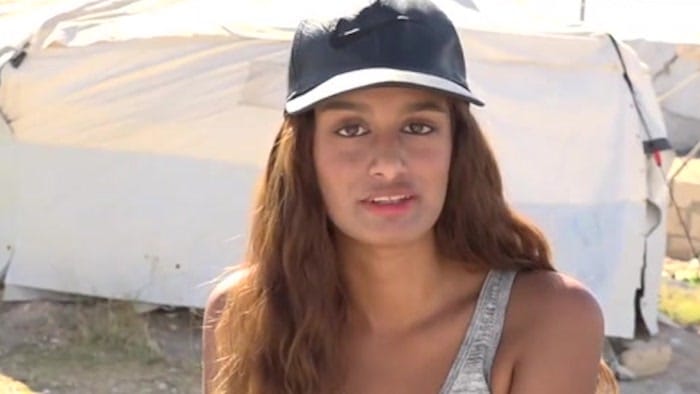 We didn't learn much from the Good Morning Britain interview with Shamima Begum. The interview was largely about whether Begum had reformed. For the general public to make that call at present is really to put the cart before the horse. We don't know the depths of her moral transgressions as the details surrounding much of her offending remain unclear.
There are outstanding questions about whether Begum was groomed, even brainwashed, into travelling to Syria and joining ISIL as a 15-year-old in 2015. But, at the very least, she should still be condemned for her association with Daesh, although whether she would bear criminal liability at trial remains to be seen.
Begum remained committed to Daesh ideology as an adult in her infamous 2019 interview with BBC News. At that point, she had spent four years in Syria, was living in a refugee camp outside ISIL territory but partially justified some of the group's crimes, such as the Manchester Arena bombing. Yet, what about her responsibility for the most heinous crimes she is alleged to have committed? Did she, for example, help stitch suicide vests as sources claim? The reliability of the (leaked) Whitehall information about her alleged offences remains untested in court and the allegations are denied by Begum herself.
People may decide it more likely that Begum is reformable if she had been a deplorable supporter of the ISIL terrorist group rather than an active participant in ISIL atrocities. We just don't know for sure just how involved she was.
The most revealing Good Morning Britain interview last week was with Sajid Javid. As Home Secretary in 2019, Javid deprived Begum of her citizenship on grounds of national security and prevented Begum from returning to the UK. As Begum cannot enter the UK to appear in person before our courts, she does not have sufficient fair trial rights to face legal proceedings. Namely, she cannot give proper instructions to her lawyers nor provide evidence. For the moment, she cannot appeal her deprivation of British citizenship nor face a criminal trial. On Good Morning Britain, host Susanna Reid asked Javid why the UK lacked the security to put Begum on trial to test her claims. Presumably referring to the difficulties of prosecuting Begum at a criminal trial, Javid responded:
"Again, I don't want to talk about the detail of a particular individual, but I would say this, when someone leaves the UK, full of hate for the UK, and goes out somewhere like Syria to kill innocent people, that it's very hard to gather evidence.

I think people can understand why it would be hard for the UK authorities to gather the evidence that might be necessary for a court. So you have to use the tools that you have in the box, I'm not pretending they are perfect in any way, but you have to use the tools that are available to you as a minister to protect the British people and that's what matters…"
Even taking into account the no 'particular individual' comment, the implication is that Javid did not view the UK justice system as an effective tool to protect the British people in Begum's case.
Was Javid right? There would be very real challenges for convicting Begum at a criminal trial, despite a number of possible charges. Feasibly, Begum could go unpunished or only face a short sentence. This outcome could raise not only the appearance that Begum had evaded justice, as recognisable to much of the public, but also national security concerns about her being allowed out of prison if she really is as dangerous as the government supposes. Even 'free', Begum could still possibly be subject to restrictions on her movement and communication, following a Terrorism Prevention and Investigation Measures (TPIM) notice.
Begum could be charged under Section 5 Terrorism Act 2006 for 'preparation of terrorist acts' with a possible life sentence for allegedlly sewing suicide vests. She could face up to ten years in prison for either a Section 11 Terrorism Act 2000 membership offence or Section 12 support offence for her association with Daesh before 2019.
Proving all these charges would face the challenge of taking Section 9 Criminal Justice Act 1967 witness statements. Section 9 permits the admissibility in court of signed written statements, which the witness declares as truthful, to the like extent as oral evidence. Here, the obvious hurdle is validating witness identities from a lawless part of the world as the Islamic State was, and much of Syria remains.
At first sight, the most straightforward charge would be an 'entering or remaining in a designated area' offence under the Counter-Terrorism and Border Security Act 2019 (which introduced a new Section 58B in the 2000 Act). This offence comes with a maximum sentence of ten years. Begum could be held liable for being in ISIL-controlled territories without a suitable excuse.
In fact, Begum cannot be charged under Section 58B. The offence cannot apply retrospectively before 2019 when she allegedly committed the crimes in question. Human rights and the 'rule of law', i.e., basic principles of due process, fairness and accountability to the law, uphold that no one can be charged with an offence that did not exist at the time of offending.
In short, a criminal trial for Begum would see her avoid prosecution for activities that have since been recognised as criminal. She may even be found not guilty of other crimes for lack of evidence, or at least evidence that would justify a more severe sentence may well be inadmissible.
But, in any case, could security concerns about Begum be mitigated by extraditing her to Bangladesh where the UK government says she holds citizenship? Even if Begum did not have her British citizenship returned in the appeal proceedings against her deprivation order (separate legal proceedings to a criminal trial), extradition could face challenge in the courts under the Human Rights Act 1998. Namely, the prospect that Begum might face the death penalty if convicted at trial of terrorism offences in Bangladesh could see any attempt at extradition by the Home Secretary unlawfully breach Begum's human rights (Article 3 European Convention of Human Rights) obligations not to allow someone to be subject to inhuman treatment. If Begum came back to the UK, she would probably stay here for good and related national security concerns may well persist.
Javid has a point. The tools he had available to deal with Begum were far from perfect. Javid had an unenviable dilemma about which pillar of British society to uphold: the rule of law or national security. In removing Begum's British citizenship, on dubious grounds that she actually had Bangladeshi citizenship, and then denying her return to face justice, Javid chose to allow the rule of law to crumble and to make Begum effectively stateless.
The Supreme Court appeared to have a similar preference for national security in February this year. Their Lordships overturned the Court of Appeal's decision that Begum should be permitted re-entry to the UK so she could make a fair and effective appeal of the deprivation order. The Supreme Court found the Court of Appeal had erred in not paying due respect to the Home Secretary's democratic authority, as instilled by parliament, to deny Begum entry to the UK.
What to make of all this? As Javid implied last week, the Home Secretary's denial of Begum's re-entry presupposed the English justice system's verdict would have been inadequate for national security purposes — i.e. she might not actually go to prison. To go about achieving national security, on the assumption that our criminal justice system may not deliver the right verdict, amounts to trial by Home Secretary. This is surely executive overreach.
A criminal trial of Begum may well realise an imperfect result and leave unanswered many questions about her actions with Daesh. Regardless, the rule of law matters. To refuse Begum citizenship, re-entry, an appeal, and a trial, forms itself an admission of defeat to ISIL. Terrorism is not only an attack on individuals but on the fabric of society itself. In provoking such a reaction, Daesh has succeeded in brutalising our society and curdling sacrosanct Western values of the rule of law. Obviously, there has been a long trend of Western human rights abuses in the war on terror, but deprivations of citizenship in a 'statelessness' context and denial of re-entry hit a new low.
But is all lost for the rule of law? There are ongoing proceedings as concerns Begum's citizenship deprivation before the Special Immigration Appeals Commission (£). It should also be noted that the citizenship deprivation cases of other women were heard at the same time and that Begum's case is not entirely unique. Begum's deadline for an application to the European Court of Human Rights to challenge the refusal of leave to enter the UK passed in August and it is unclear whether Begum's lawyers have applied in time. Javid's interview last week demonstrates the Begum case demands further legal scrutiny. More so, it suggests the Supreme Court's judgment in February served as a spectacular act of judicial deference.
Atticus Blick holds an LLM with a specialism in human rights from University College London. He is studying the bar course at The University of Law and aspires to become a barrister.