Star law blogger defends position, amid strong support from legal profession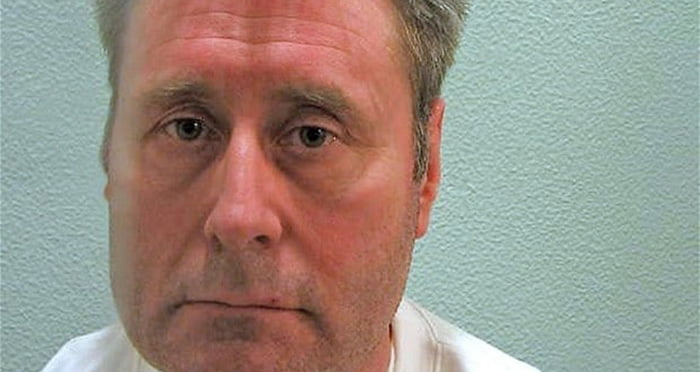 A feminist campaigner who slammed The Secret Barrister on Twitter has told Legal Cheek the anonymous blogger is "arrogant, apolitical, and appears to be led by his ego as opposed to a thirst for change for the better" following a massive online row sparked by a blog post about serial sex offender John Worboys (pictured above).
Since bursting on the scene three years ago, The Secret Barrister has generated a huge following of lawyers and non-lawyers alike, garnering effusive praise and snaring the prestigious 'Independent Blogger of the Year' gong at the Comment Awards two years in a row. Despite his considerable success, he has attracted remarkably little sniping — a reflection of how on the money his writing tends to be.
But the love-in came to a dramatic end this weekend, when Julie Bindel, a journalist and feminist campaigner on sexual violence, called The Secret Barrister "an arrogant cocking crashing bore" on her very popular social media account.
The remark came in response to a piece written by the anonymous criminal barrister and blogger about the release of serial sex offender John Worboys. Former taxi driver Worboys, described by the press as "one of Britain's most prolific rapists", is believed to have drugged and attacked hundreds of female passengers, yet served just nine years in prison.
In his article, The Secret Barrister encourages readers to "peek behind the headline" and realise the events leading up to Worboy's release are "complicated". He adds:
"One presumes that there will have been highly persuasive evidence and strong recommendations by Worboys' offender managers to convince the usually risk-averse parole board to direct his release, and there will be stringent restrictions on his movements with the threat of an immediate return to custody hanging over him at all times, but as to the details we are largely, and regrettably, in the dark."
Bindel, again on Twitter, took issue with the tone of the article, comparing it to an earlier piece by The Secret Barrister on the Ched Evans case. The Secret Barrister has written a number of articles about Evans — the footballer who served two-and-a-half years in prison for rape before his conviction was quashed — including one called: 'Why the Ched Evans verdict does not set a dangerous precedent'.
The Secret Barrister, the man who patiently explained to fair maidens why we should not be upset at the Ched Evans case, has now turned his hand to calming us 'hysterical' women down over the Worboys release. Thank god for male logic (PS, no, find it yourself).

— Julie Bindel (@bindelj) January 5, 2018
Standing by and expanding on her tweets, Bindel has told Legal Cheek she thinks a "calm down dear" tone runs through the Worboys and the Evans pieces "like a stick of Blackpool rock".
She takes particular issue with a line in the piece which she claims has since been amended. The line, she says, once read that Worboys had "only" twelve complainants. "What does that tell you?" she asks. The Secret Barrister accepts he has made this change, but stressed the word "only" was not in any way intended to minimise the seriousness of the offending. Bindel adds:
"The ridiculous notion that the parole board and the probation service will effectively manage any risk on his release reminds me of the many tragedies that have occurred when dangerous men have been released in this manner and have tracked down either their previous victim, or targeted new ones.

"
Bindel, who thinks it's "likely" she knows more about sexual violence and the law than The Secret Barrister does, continued her barrister-directed attack by saying:
"
The defence of the status quo is so hardwired into the male legal profession, that it makes me appreciate radical lawyers all the more. The idea that lawyers merely have to abide by the law as opposed to fight to change it shows an attitude of complacency, laziness, and lack of political drive… The Secret Barrister is arrogant, apolitical, and appears to be led by his ego as opposed to a thirst for change for the better."
In true legal blogosphere form, The Secret Barrister's blogging pals were on hand to defend him. Family law barrister Lucy Reed, who writes at Pink Tape, said:
It would be more polite to copy in @BarristerSecret so s/he can defend him/herself. link is here btw and it doesn't contain the word hysterical, that's your word : https://t.co/B7e1qO9l75

— Lucy Reed (@Familoo) January 5, 2018
While Jaime Hamilton, from A view from the North, went with:
I am genuinely interested to know what you object to in SB's article? Is there something factually incorrect? Is it the tone? So, for example, your article talks of "early release" which is technically wrong but may be a matter of perception.

— ViewFromTheNorth ? (@jaimerh354) January 7, 2018
When contacted by Legal Cheek, The Secret Barrister defended his Worboys article as "a neutral legal explainer", and called Bindel's interpretation of it "wholly unsupported by the text (for example accusing me of using words, such as 'hysterical', which I have not used and would not use)". The comment continues:
"I am, as ever, more than happy to discuss this directly with Julie Bindel, but she has blocked me on Twitter so that I cannot respond to her criticisms, nor to the ad hominem attacks that she is posting about me to her followers."