Rallying cry for law firm innovation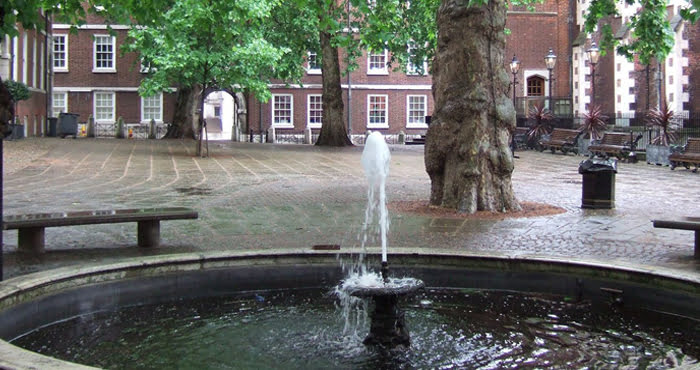 A regulator big wig has told a conference audience today that it is open to new business models for solicitors — including copying barristers.
Crispin Passmore, the executive director of policy at the Solicitors Regulation Authority (SRA), said: "We will set clear standards and set the rules on how to qualify. But once you become a solicitor you should decide how to meet those standards. It shouldn't matter what the vehicle is."
This could include a chambers model. Unlike at law firms, where the vast majority of staff members are employed and take salaries, the chambers model relies on self-employed barristers pooling their financial resources to help cover office space, clerks' salaries and the cost of the photocopier.
Passmore added:
"I struggle to see why solicitors can't do the same as barristers."
In his speech to lawyers, policy wonks and academics, Passmore also emphasised the need for a "cultural change" in legal services. Greenlighting a more bold approach to innovation, he said:
"We need to get the culture right so that lawyers [and law firms] don't feel they need permission to try things. I can't count the number of times that lawyers have come to me and asked me permission to introduce certain changes which they are clearly allowed to do [within SRA rules]. We have to get over that culture of asking permission."
The conference on regulation and innovation in legal services heard from legal business guru and academic Stephen Mayson, currently an honorary law professor at University College London and emeritus professor at The University of Law.
Looking at legal services from a consumer angle, from the perspective of people needing legal advice, he was highly critical of the status quo when it comes to regulation and innovation. In particular, Mayson thinks it's problematic that once you qualify as a solicitor you can, in theory, undertake any of what are known as 'the reserved legal activities' such as rights of audience, litigation, land transfers and probate law.
This is because if you train as a corporate lawyer, for instance, it is unlikely you would have the necessary skills and experience to suddenly switch and do litigation even though, technically, you are regulated to do so. He said:
"Solicitors have what I call 'portmanteau' regulation: the mere fact of their title gives them the right to carry out reserved legal activities. But there is no risk assessment of that. Solicitors have said to me that though they are authorised to do these activities, they would be a 'liability' if they did them."
On the innovation side, Christina Blacklaws, currently vice-president but soon-to-be president of the Law Society of England and Wales, spoke to the conference on the potential disruptive technologies that are just around the corner of legal services such as AirHelp, a flight delay complaints website, and Do Not Pay, the parking fine app.
Announcing a new Technology and Law Policy Forum at Chancery Lane which will examine the pressing legal and ethical challenges through a series of high-profile roundtables culminating in a report, Blacklaws laid out what trainees and lawyers of the future will require in the face of disrupting technologies:
"HR departments all over the country are assessing what new skills and knowledge which will be needed — social media, communications, coding, and project management will be real assets for firms when coupled with expert legal advice."