Boxer Tony Bellew calls law firm partner 'Will from The Inbetweeners' in awkward pre-fight press conference
Then actor who played TV show's Jay turned up and handed him glasses and a briefcase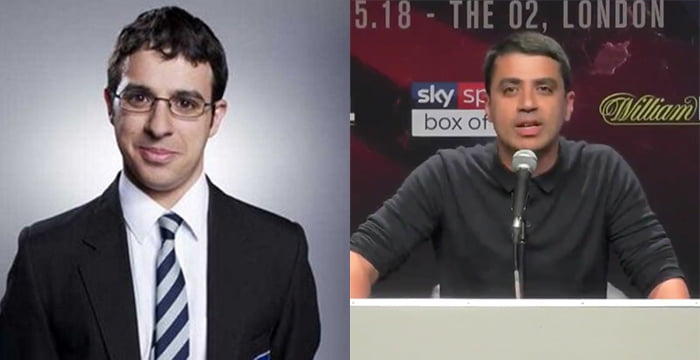 Tony Bellew has taken an Inbetweeners-inspired swipe at the lawyer of fellow boxer David Haye, ahead of the duo's highly-anticipated boxing rematch at London's O2 arena this weekend.
Sports law specialist and law firm partner Adam Morallee, who is ex-heavyweight champion Haye's promoter, launched into a bizarre rant during a packed pre-fight press conference in Liverpool earlier this week.
Morallee, founding partner of boutique London outfit Brandsmiths, told the noisy crowd: "The person who said 'history always repeats itself' was wrong. It doesn't always repeat itself. Two things might repeat themselves. You lot screaming and shouting and Tony Bellew playing games. They may repeat themselves."
? "First of all, I'd just like to thank Will out of The Inbetweeners – He's just given me more motivation" – @TonyBellew responds to Adam Moralee's (Team Hayemaker) press conference comments #BellewHaye2 pic.twitter.com/oz42EM1cW7

— Matchroom Boxing (@MatchroomBoxing) April 30, 2018
Raising his voice above the incessant jeers of boxing fans, Morallee continued:
"But you know what won't repeat itself? You know what, this time David's going to win. This time he will, you know it as well. You know it and you [Tony] know it. You can kid yourselves all you like, play your little games. Ooh shout at me, ooh that's good. You're wrong. You're wrong guys. And Saturday night you'll see."
Liverpool-born Bellew can be seen laughing throughout Morallee's rant, and then kicked off his own address to the press by comparing the lawyer to Will McKenzie, a character from Channel 4 comedy The Inbetweeners.
Bellew, who will go toe-to-toe with Haye on Saturday evening, said:
"First of all, I'd just like to thank Will out of The Inbetweeners. He's just given me more motivation."
Bellew's quip prompted cheers from the crowd and was met with a wry smile from the former Mishcon de Reya lawyer.
Unfortunately for Morallee The Inbetweeners gags didn't stop there.
Actor James Buckley (who played Jay Cartwright in the popular sitcom) interrupted a follow-up conference in London yesterday to hand Morallee a pair of glasses and a briefcase — items synonymous with geeky McKenzie.
Jay from The Inbetweeners (James Buckley) just crashed the press conference and gave Adam Morallee a briefcase! ?#BellewHaye2 #HayeBellew2 pic.twitter.com/qCzZSffb5R

— Strictly Boxing Fans (@BoxingBritain1) May 3, 2018
Morallee graduated from the University of Liverpool with a first-class law degree and joined City outfit K&L Gates as a trainee in 1999.