Former amateur super-heavyweight now writing crime thrillers, too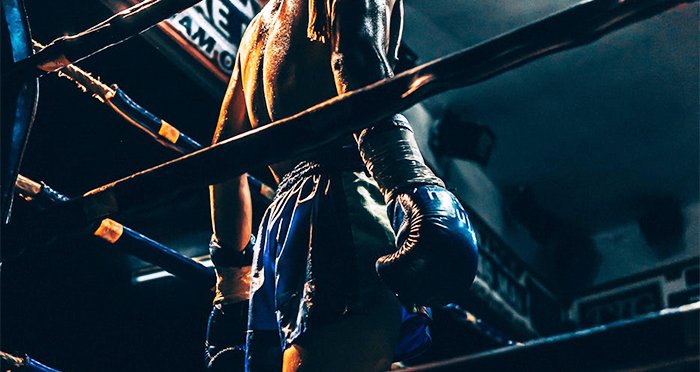 Tony Kent was in his early teens when he first saw the barrister in action who would inspire him to join the bar a decade or so later. One of his brothers had unfortunately ended up in court on a robbery charge. The cross-examination by a barrister called Selwyn Shapiro, 2 King's Bench Walk, so bewitched young Kent that he forgot about his brother and his predicament completely; Kent calls it his "lightbulb moment".
Fast forward to March 2018 and Kent has had a successful career with 2 Bedford Row, the stellar criminal set, appearing in serious crime cases, fraud and "rogue trader" cases as well as sports law-related hearings.
Now practicing as an independent barrister, he has just published his first crime thriller, Killer Instinct, and is currently editing his second, Mark the Death, as part of a six-book commitment with publishing company Elliott and Thompson.

Although he had been dazzled by the law, "I also really wanted to write. I had been working away at that first novel on and off while practising at 2 Bedford Row", Kent tells Legal Cheek. "My first book is a political thriller, but the second one is more of a legal thriller and features a crime barrister and a character who is in part drawn from my one-time pupil master."
But there is also another dimension to Kent's very full life, and that is his boxing past: "It was a tradition within my family to learn how to box." Or as Kent has nicely put it: "Where I come from, when you can walk, you wear gloves."
Indeed, Kent, who was a super-heavyweight, chose to study law at the University of Dundee "because the boxing club featured prominently in the prospectus!" He was put in charge of that club in his first year as an undergrad; it, and he, went on to win a number of titles on the amateur circuit.
As a practicing barrister, Kent now represents a number of sports people and is proud to recall how, in 2011, he helped out the now world heavyweight champion boxer Anthony Joshua, who at the time had been charged with possession of cannabis with intention to supply. Kent says:
"At the time, Anthony was in the British Olympic team and was about to have his life taken away from him. We felt really sorry for him because if he was found guilty of the intention to supply, he could have got a two-year custodial sentence. Not only would he not have qualified for the Olympics, it would also have meant he could never box in the US and that would have cost him his career."
With Kent's representation, Joshua pleaded guilty of possession but was never found to be guilty of intention to supply. He went on to win gold at the Olympics the following year.
Kent, who is known as Tony Wyatt in the law world, was brought up within a large working class Irish family on a council estate in Northolt, North West London: "In my family, we were all expected to be builders, that was our background."
But he didn't like the idea of being on an exposed building site in the depths of winter, and first thought about a career in the army. By the time Kent was choosing his A-levels, that "lightbulb moment" he had had in the courtroom steered him towards choosing law as one of them.
By then an amateur boxer as well as a prospective law student, Kent went to university where he narrowly missed a first in his LLB ("because I didn't get on with my employment law tutor, and argued too much").
Great speaking and signing event for #KillerIntent at @WaterstonesKR last night. Great of them to have me and amazing that so many people braved the #Chelsea ice to come along and listen to stories they've no doubt heard before!! Thanks to all!! #amwriting #THRILLERS #amreading pic.twitter.com/Ae9oTqu2Ac

— Tony Kent (@TonyKent_Writes) February 8, 2018
In 2001, Kent joined the Inns of Court to complete his bar finals. He was underwhelmed by the course, however, and even chose to take on a job "hod-carrying" (lugging bricks up ladders) to help with the fees.
Kent strongly believes that you only start learning anything about being a good barrister with pupillage:
"When I was studying for the bar, I did most of the work myself. In comparison, my pupillage was the best learning experience of my life. That year as a pupil, watching my pupil master in court, day in day out, was the most incredible education."
That is if you can secure one, of course.
"Trying to get a pupillage these days is incredibly tough," concedes Kent. "When I was in chambers and having to look at applications, I saw, first hand, how the system makes it so hard for candidates to stand out."
Kent's advice to aspiring barristers is to do something "different": "You have to offer something which is unusual and interesting about you and then find a way to get that across in the application."
As an amateur boxer and a jobbing builder, Kent was certainly not your average wannabe barrister. It takes all sorts, but, from what Kent says, chambers want all sorts.