50,000 people follow her journey through law school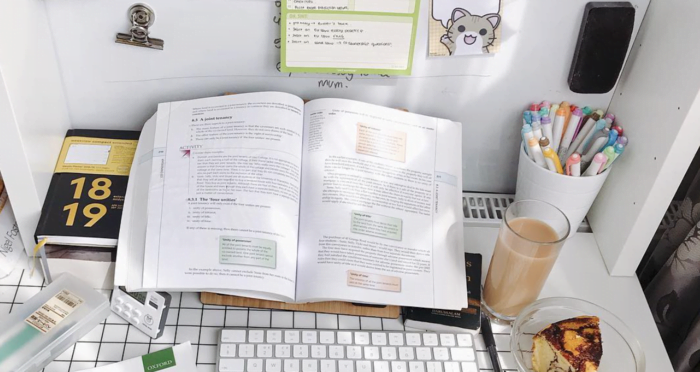 As the much-dreaded exam season descends on law schools across the country, a desk full of EU law papers likely won't be an unusual sight. But while others will hide their revision-strewn workspaces, one second-year law student posts photos of hers, racking up thousands of likes a time.
The Instagram account @legallystudies, run by the law student, has more than 50,000 followers. Documenting her (very aesthetic) law student life, the account features snaps of revision, stationery and work snacks.
There's no lofty explanation behind the Westminster law student's decision to set up @legallystudies. She has always liked photography, and thought documenting her revision journey through this medium would be nice. She also has a YouTube account, which has 1,400 subscribers.
Though she posts photos daily, it's not this alone which has seen her follow count grow. She tells us there's an "extra step of engagement" behind her following, for example: she uses hashtags, runs polls in her Instagram stories, and includes Question Of The Days (QOTDs) in the captions of her posts.
She says she's "not all that fazed by the following I have gathered" and doesn't see herself as a social media star. Rather, she enjoys being a forum for students to share their experiences of education:
"It's fascinating to see how many people are influenced just from pictures of my study space and anecdotes in my captions. Engagement with a variety of people is always fun — but this is limited to virtual engagement. I'm not so great with networking in person so I do feel more at ease engaging with people via Instagram."
Contact-building isn't the only perk to running @legallystudies.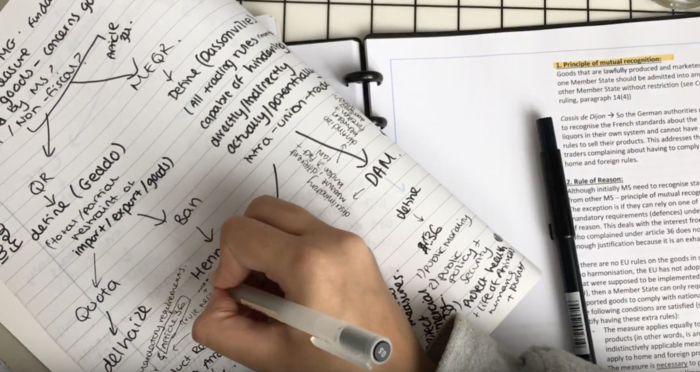 The aspiring lawyer's followers have enabled her to monetise her account, something she's "happy" and "grateful" about. She makes money from her account by, for example, selling story space, hosting giveaways and posting sponsored images. She also creates printables, such as daily organisers, which she sells on Etsy. "Had I not had my Instagram account it would not have been easy to get attention for my printables, so I can also use this account in conjunction with third party sites to financially benefit," she says.
Back to her Instagram page, and while many photo sharers pap flat whites and sunsets as they buy and see them, her content depends on her producing the revision notes she features. Thankfully, she has always liked law.
Her passion was founded following a "personal experience with the law" when she was younger, and her academic interest in the subject grew organically at school. Though she describes herself as "a well-rounded student", she "could not find any real interest in a particular 'traditional' academic subject"; she liked English Literature, "but it did not really incite any excitement in me". A couple of law taster days at various universities later, and she knew what she had to do.
The @legallystudies account is one of many run by law students we've featured in recent months. Take Rawan Bin Hussain, a model and University of Westminster law student with three million Instagram followers.
She sees why law students might be attracted to social media, to show their ability to network online and garner attention, but "I don't see how much further this can be stretched". She doesn't use social media to become a lawyer, she uses it to document her journey to becoming a lawyer.
She's well on her way. She is currently in the midst of exams and will in just a few months begin her final year at the University of Westminster. Then, she'll study family law, employment law and a dissertation on child protection.
The goal, she tells us, is to specialise in family law and child protection in the future. She's particularly keen to "protect those who are more vulnerable and could possibly find it difficult to voice themselves", and to make sure the law is there for others as it was for her when she was younger.
Comments on this article are now closed.