Cut-throat world of corporate law laid bare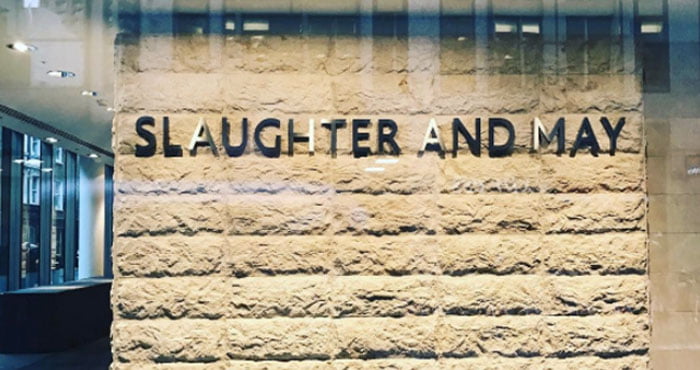 Slaughter and May has terminated the training contracts of two trainees for failing modules on the Legal Practice Course (LPC).
Perhaps unsurprisingly, the elite magic circle player takes a tough stance on the academics of its 80 or so annual rookies, who study an accelerated version of the LPC at BPP Law School. "Our trainees are required to pass all the modules of the LPC at the first attempt," a spokesperson for Slaughter and May tells us.
Legal blog RollOnFriday has now reported that two future trainees at Slaughter and May have had their training contract offers metaphorically torn up after failing to complete the course at the first time of asking.
A spokesperson for Slaughter and May — which pays its first-year trainees £44,000 a year — told Legal Cheek:
"Unfortunately, these two students did not pass. If they are able to resit their papers and have that classed as a first attempt, we would of course accept them back."
As things stand, Slaughter and May currently covers LPC fees and gives future trainees a further £10,000 in living support. The firm declined to comment on whether the duo would now have to pay this back.
The accelerated LPC is favoured by a number of top City outfits including Freshfields, Herbert Smith Freehills and Hogan Lovells. It takes aspiring solicitors just six-and-half-months to complete, versus the traditional ten months, and due to its accelerated nature is considered the tougher option.
The double-training contract termination comes just days after it emerged that a trainee solicitor at Ince & Co had been given his marching orders for failing to meet the firm's "professional standards". A firm spokesperson stressed the decision "followed careful consideration".