Who knew American drag queens were such experts on the BPTC?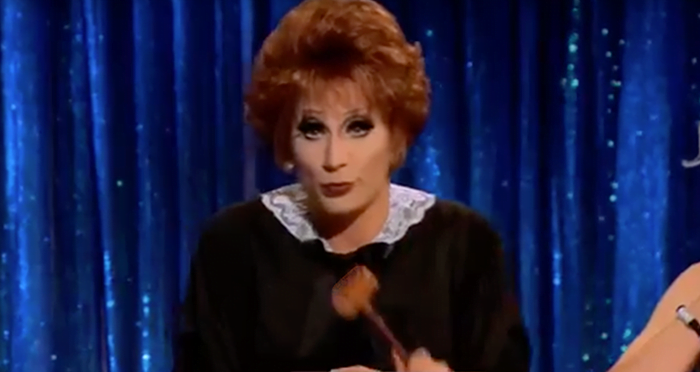 A new legal Twitter account about the bar, as told through RuPaul's Drag Race memes and gifs, has arrived.
"The bar needs to be queer and we're here to make it queer" is what its administrator, Power Bottom QC, told us when we asked about the account, which was launched last month. "The bar has been too long full of cis men, the bar has been too long full of closeted men, the bar has been too long full of… men. We intend to queer the bar as it is long in need of reform (both inside and out)."
Tweets from @2shadyrow include pop culture memes but are dominated by Drag Race screengrabs. Take this delight, which shows how season three winner Raja might deal with an intimidating court experience:
Introducing yourself after stalking informs u that yr opponent has a double first from Oxbridge, a JD from Harvard and saved 4,687 people from death row pic.twitter.com/hWdxGtc0Uv

— Power Bottom QC (@2shadyrow) April 30, 2018
It seems RuPaul has some opinions on the value of the Bar Professional Training Course (BPTC):
When they say the BPTC is worth the money pic.twitter.com/Zto70midKM

— Power Bottom QC (@2shadyrow) May 7, 2018
And here's the EU law case of Factortame depicted by All Stars 2 winner Alaska licking a fish (not a sentence I ever thought I'd write):
Serving up Ex p factortame at every opportunity pic.twitter.com/dH7txmt522

— Power Bottom QC (@2shadyrow) April 30, 2018
The whole Twitter account seems to pay homage to the popular TV show, which is now in its tenth season. The profile picture is of series six winner Bianca Del Rio dressed as Judge Judy, while the bio, "You're all born naked and wigs and gowns are drag", is surely inspired by RuPaul's 2014 track Born Naked.
So far, only about 20 people are following the account but among those are a Doughty Street Chambers barrister and a UCL law lecturer.
This, actually, isn't the first time we've written an article on drag queens and the bar.
Earlier this year, we reported that a budding barrister from City Law School had competed in the Featherstone Sexual Orientation & Gender Identity Moot in drag. For the past few years, the moot has ended with a performance from drag artist Kitty Monroe.