Jo Maugham QC holds his ground despite social media flak for use of stats, 'non-expert' opinion and apparent decision to 'block' barrister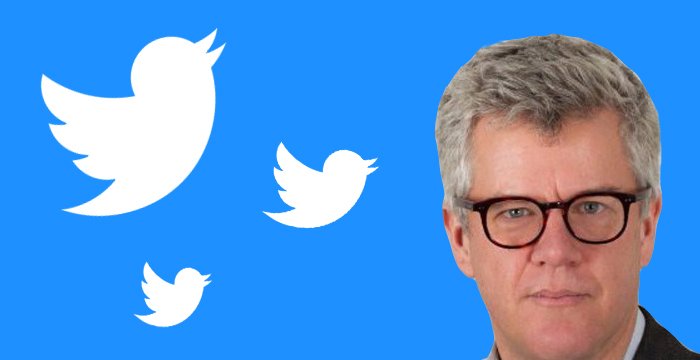 A top tax QC has irked members of the criminal bar and more this Bank Holiday weekend, after he wrote an article about rape trials that one criminal law lecturer described as "troubling".
Jo Maugham QC said in his article about rape trials that, according to stats from the Ministry of Justice, the Home Office and the Office for National Statistics, less than 2% of victims will see their rapist convicted. He concluded that our criminal justice system "allows men to rape almost with impunity".
Lawyers, "the guardians of the criminal justice system", have a special role to play in changing this. But, Maugham's New Statesman article continued:
"Instead, all too often, we look for others to blame. We lobby against changes to the status quo. We assert a unique expertise that excludes other voices. But we do not use that expertise to design positive change."
He suggested in the article that "the solution can only be to change the law", and that a first step may be to ask whether trial by jury in rape cases serves the public interest. He later said on Twitter: "I don't know whether removing juries for rape cases is part of the answer", but "I'm plenty entitled to say there is a question to answer".
Rebecca Herbert, a criminal law barrister, seemed to disagree with Maugham on this. She said: "I actually do these cases, day in and day out, and do not believe juries should be replaced or could be improved upon."
there is an arrogance, I think, in presuming that they do their job badly in respect of rape trials and others know better.

— Rebecca Herbert (@RebeccaHerber44) May 6, 2018
Responding to Herbert, who left a thread of tweets about Maugham's article, the Devereux Chambers tax QC said:
'I'm an expert barrister and I say non-expert commentators are arrogant in presuming to know better than me. They should leave the job to non-expert jurors.' https://t.co/ZxMUXRg2Na

— Jo Maugham QC (@JolyonMaugham) May 7, 2018
Later that day, Herbert said Maugham had blocked her, "apparently for having the temerity to disagree with him".
When we asked Maugham about this, he said: "There have been occasions when people have disagreed with me on twitter. But it's not something I've ever blocked anyone for."
James Turner QC, a tenant at Quadrant Chambers, said on this topic:
Really @JolyonMaugham? Thought you were bigger than that pic.twitter.com/0fmgB46Xul

— James M. Turner QC (@ShipBrief) May 8, 2018
The Secret Barrister also revealed he'd been unfollowed by Maugham, which the anonymous advocate said was "very disappointing".
Herbert and Maugham weren't the only two lawyers to clash over the content of his article. Barrister Jaime Hamilton tweeted Maugham that "you do yourself a great disservice by sneering at people like Rebecca that do have a great deal of experience in this area". He said:
One of my concerns is that, to the casual reader, they would not appreciate you are a non-expert commentator. The byline has your QC rank emblazoned on it. You speak of the duty of lawyers like you to help change the law.

— ViewFromTheNorth ? (@jaimerh354) May 7, 2018
Maugham is well-known to be among the best in his area of law, but his credentials to write an article about rape were touched upon by a number of tweeters.
One, barrister Michael Polak, said it's "worrying" that "Maugham's non-expert opinion (his words not mine — but not made clear in the article) are given a very wide platform in the New Statesman", while criminal barristers' were not. Another tweeter even used the hashtag #StickToTax.
This is where Maugham, replying to Polak, riled a number of tweeters when he said "people outside the guild think there's a problem". Francis FitzGibbon, a silk at 23 Essex Street who feels so passionately about Maugham's article that he wrote a blog post disagreeing with it, said "'guild' is a bit mean. We are professionals who do far more of our business in public gaze than dare I say top-draw tax lawyers!" FitzGibbon added: "We may even have useful insights about our subject matter. Just saying."
The Secret Barrister too had something to say here:
I can only speak for myself, but I do not doubt your sincerity in wishing to improve the lot of vulnerable victims excluded or failed by the criminal process, nor do I think that the debate should be confined to "the guild" as you (a little insultingly, I found) put it…

— The Secret Barrister (@BarristerSecret) May 7, 2018
…I also, for clarity, deplore any personal attacks you may have suffered. My perspective, for what little it's worth, is that the pushback you may have encountered from some (including me) arises because I feel that your tone throughout has been dismissive of…

— The Secret Barrister (@BarristerSecret) May 7, 2018
…the experiences of experts in the field – whose views are by no means determinative, but are deserving of serious consideration – and I certainly have felt that criminal practitioners have been mischaracterised as not caring about victims of sexual offences, when…

— The Secret Barrister (@BarristerSecret) May 7, 2018
…we attempt to offer alternative perspectives gleaned from (in some cases) decades of experience. It particularly stings as many of us deal with real-life victims on a daily basis, as well as (some of us) having similar personal histories as those to which you allude.

— The Secret Barrister (@BarristerSecret) May 7, 2018
Also at issue was Maugham's use of statistics.
In his piece, Maugham said someone who is raped has between a 1.1 and 1.8% prospect of seeing their rapist convicted. This is based on statistics from the Ministry of Justice, the Home Office and the Office for National Statistics from 2013 that say there were 60,000-95,000 victims of rape, but only 1,070 convictions.
However, Neil Baki, a barrister at 25 Bedford Row, claimed Maugham had "quoted misleading stats". When prompted by Maugham to explain why he thinks these statistics are misleading, Baki replied that Maugham had "provided no evidence that conviction rates are too low. On the contrary, in previous tweets to you I have demonstrated that conviction rates in rape cases alone are c58%". To Baki's tweets, Maugham said:
I have raised a question about jury trial. I have not expressed a concluded view. I did that because I dont have a concluded view. Again, you persist in misreading what I have said. I know it's easier to knock over strawmen but that doesn't deal with my points.

— Jo Maugham QC (@JolyonMaugham) May 6, 2018
This wasn't just a barrister-on-barrister spat, either.
Hannah Quirk, a criminal law lecturer, for one said she feared Maugham's "troubling" suggestion on how to improve rape conviction rates may be at the expense of wrongful convictions. Heck, even Michael Gove got involved at one point!
A genuinely difficult debate. I think @JolyonMaugham has raised some powerful concerns. I, like @ffgqc, am an instinctive defender of jury trial but Jolyon has made a passionate moral case which has set me thinking – interested in other views https://t.co/J9rJJap8ZR

— Michael Gove (@michaelgove) May 6, 2018
Maugham, after we reached out for comment, told us:
"There is a powerful need to reform the law so that it better protects the 52,000 odd women likely to be raped this year. I am delighted that the case made in the New Statesman has already been recognised by a current cabinet minister and other members of the Westminster and Holyrood communities. I plan to continue to write and campaign on an issue I care passionately about."