Could Donoghue v Stevenson be ditched from law school syllabuses?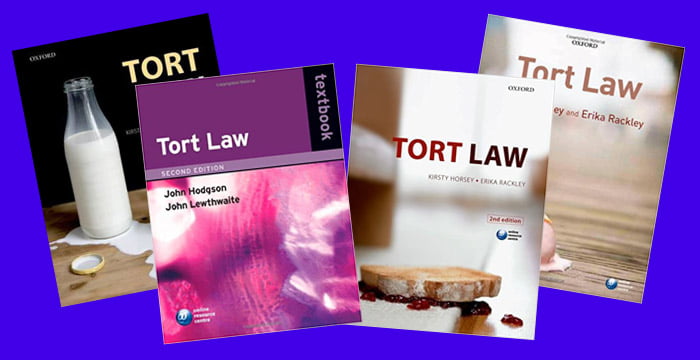 A top judge has said he doubts whether lawyers will be involved with tort law and personal injury cases in three decades' time.
Sir Geoffrey Vos, the Chancellor of the High Court, said in a recent speech:
"In terms of tort and personal injury, I somewhat doubt whether lawyers will be much involved in that by 2050. Even if there is not a no-fault compensation scheme for road accidents and medical negligence by that time, the expertise required will not be legal so much as medical and scientific."
Tort law is a compulsory module on the qualifying law degree and is famous for seminal cases including Donoghue v Stevenson and The Wagon Mound.
Recently, a spell of tort cases have reached the Supreme Court.
In February, Lady Hale and colleagues delivered judgment in Robinson v Chief Constable of West Yorkshire Police. They ruled the Hill v Chief Constable of West Yorkshire Police principle, which says police are generally immune from negligence claims in respect of their detection and investigation of crime, does not extend to positive acts done by the police. The court is still considering a case on whether employers who are defending vicarious liability actions owe a duty of care to the employees alleged to have committed the actions their employer is vicariously liable for.
So could tort law really be wiped from law school syllabuses? A spokesperson for the Solicitors Regulation Authority (SRA) had this to say: "If there are large shifts in law over the coming decades, we will need to take that into account in making sure any assessment is as relevant and effective as possible."
Adrian Denson, chief legal officer at personal injury outfit Fletchers, added: "It is a fundamental right enshrined in common law that a person has the right to pursue legal remedy when they suffer a civil wrong that causes injury, loss or damage. Our legal system has developed over a 1000 years in order to provide a framework to resolve disputes that inevitably arise from civil claims and lawyers, not medics or scientists, will always be needed to navigate the court system and the myriad common law principles and statutory rights and obligations that underpin it."
Elsewhere in Vos' lengthy speech, the top judge said he thinks legal training needs to be modernised.
"The glacial pace" at which legal training has changed in the past 40 years is "remarkable", he thinks. The former barrister is concerned that aspiring lawyers study "the same or almost the same subjects" as he did in the early 1970s.
His vision is for training courses to depend on what sort of lawyer it is you want to be.
For example, "social lawyers will need training in dealing with people, in social science, in civil rights, in what causes crime and family break-up rather than hard-edged law". Whereas "business lawyers" will "need to understand the ever-more-complex regulatory regime that affects commercial life online". To do so, "they will need to know some computer coding", he thinks.